Lung cancer is the deadliest cancer, but screening for it has languished. Low-dose CT scans may change that—but what about all those false positives?
Susan Worley
Cancer screening programs—heavily promoted and with the strong intuitive appeal of finding a disease early when it is more treatable—have turned out to have a mixed track record. The screening tests for cervical and colon cancer have had a marked impact on those cancers, reducing incidence and improving survival by finding precancerous lesions, while breast and prostate cancer screening tests are mired in controversy about whether they lead to overdiagnosis and overtreatment. Meanwhile, screening for lung cancer—which claims more lives than the next four most deadly cancers combined—has been absent from the country's menu of preventive services. Screenings using chest X-rays and tests of sputum were abandoned in the 1970s after studies showed that they didn't save lives. Using CT scans for lung cancer screening has seemed promising for quite some time, but concerns about cost, radiation exposure, and the possibility of too many false positives have stood in the way.
Now that is changing. Starting in January, most private insurers are required to cover low-dose CT (LDCT) scans for lung cancer of current heavy smokers (30 pack-years) or those who have quit in the past 15 years. The ACA requires private insurers to cover preventive services with a U.S. Preventive Services Task Force (USPSTF) grade A or B rating, and the task force gave LDCT screening in high-risk populations a B recommendation in December 2013.
Lung cancer screening coverage becomes more widespread
Plan
Criteria for coverage
Cost sharing
Start date
Traditional Medicare, Part B
Ages 55–77
No signs or symptoms of lung cancer
30 pack-year smoking history
Current smoker
Former smoker who quit in the last 15 years
No
Feb. 5, 2015
Medicare Advantage (MA)
Same as traditional Medicare but MA plan may extend coverage to those 78 and older
Yes
Feb. 5, 2015
Plans sold on health exchanges
U.S. Preventive Services Task Force (USPSTF) recommendation*
No
Jan. 1, 2015
Small-group and individual plans sold outside the exchanges with the exception of grandfathered plans**
USPSTF recommendation
No
Jan. 1, 2015
Large group and self-insured plans with the exception of grandfathered plans
USPSTF recommendation
No
Jan. 1, 2015
*USPSTF recommendation: Ages 55–80, 30 pack-years, current smoker, former smoker who quit within the past 15 years.
**The ACA grandfathered plans that existed before the law was signed five years ago. Those plans are not required to meet the ACA's preventive services requirements. About 1 in 4 people with employer-sponsored health coverage remain in such plans.
Source: American Lung Association, "Lung Cancer Screening: Coverage in Health Insurance Plans," Feb. 2015
CMS was under pressure to follow suit, partly to avoid the situation in which high-risk people were entitled to coverage for screening (and without any kind of cost sharing because it is a preventive service) before becoming eligible for Medicare, but would then lose that coverage when they became Medicare beneficiaries at age 65. CMS came through with a decision in February that extends LDCT screening for lung cancer to people in both traditional Medicare and Medicare Advantage plans.
Coverage decisions, however, are only the first step toward widespread acceptance and use of lung cancer screening, and it is facing some pretty significant resistance. While the USPSTF, many physicians' professional organizations, and groups like the American Lung Association back LDCT screening, the Medicare Evidence Development & Coverage Advisory Committee (MEDCAC), an independent group that advises CMS on clinical topics, did not, and the American Academy of Family Physicians isn't on board either. Although findings from clinical trials are a good reason to be optimistic that LDCT screening targeting heavy smokers will, in fact, save lives, concerns remain about another cancer screening test that could lead to false positives, unnecessary biopsies, and treatment of lesions that might be indolent.
The fact that this is a screening test that targets smokers complicates matters. It may not receive the kind of broad public and political support that other cancer screening tests have gotten because of the way smokers are viewed. Lung cancer screening will be tied to smoking cessation programs in many instances, but there's a school of thought that all the time, effort, and expense that goes into screening might be better spent on getting people to give up cigarettes (and to keep them from smoking in the first place). The American Cancer Society, which advises clinicians to "initiate a discussion" about lung cancer screening with both current and former heavy smokers, has said it is a legitimate concern that some smokers might use screening as an excuse not to quit, although studies show that lung cancer screening may have just the opposite effect and motivate people to quit when an abnormality or an early cancer is discovered.
NCI study finds mortality benefit
Lung cancer screening has languished behind other cancer screening tests for several reasons. Chest X-rays were thought to be the answer to finding lung cancer early. When studies showed no effect on lung cancer mortality, the disenchantment cast a long shadow, even though some experts argued that faulty study design, not the technology, was the reason. Low-dose CT scans that were strong enough to find lung cancer but delivered less radiation exposure than diagnostic scans were welcomed as a successor to failed chest X-rays. Early trials were promising, explains Bernardo Goulart, MD, a thoracic oncologist and investigator at the Fred Hutchinson Cancer Research Center in Seattle. But the flaws—ranging from inherent biases to misguided endpoints—undercut the conclusions that would have supported screening and assuaged concerns about possible harm. Price was another factor. An LDCT scan is about 10 times as expensive as a chest X-ray.
LDCT screening for lung cancer was held back by flaws in early studies, says Bernardo Goulart, MD, of the Fred Hutchinson Cancer Research Center.
More recently, enthusiasm for LDCT screening has been tempered by a relatively new and growing concern about the overdiagnosis and overtreatment of all cancers. Goulart says that "the new kid on the block, relative to established screening programs," may have attracted more than its fair share of concern about false positives and overdiagnosis.
As delays in lung cancer screening mounted over the years, some frustrated patients, advocacy organizations, and clinicians have seen the stigma on smoking as being at least partly to blame.
Ella Kazerooni, MD, a professor of radiology at the University of Michigan and chair of the American College of Radiology's committee on lung cancer screening, points instead to higher standards of evidence as an explanation: "Twenty or 30 years ago, if a new imaging application emerged, particularly if it involved the use of an already FDA-approved device, people just started using it." These days, however, faced with budget constraints, CMS in particular requires a much higher level of evidence than before.
CMS requires a much higher level of evidence than before when making decisions that affect so many people, says Ella Kazerooni, MD, of the American College of Radiology.
To definitively answer the question of whether LDCT screening might significantly reduce mortality associated with lung cancer, the National Cancer Institute invested more than $250 million in a randomized trial that enrolled more than 53,000 high-risk individuals—they had to have a smoking history of at least 30 pack-years—between the ages of 55 and 74. The National Lung Screening Trial (NLST) showed a 20% reduction in mortality in the LDCT arm compared with the control group, which was screened with chest X-rays. That works out to 3 fewer deaths for every 1,000 people screened by CT scans compared with those screened by chest X-ray. Showing a difference in mortality is the gold standard for any screening program, so these results bolstered the case for screening. The downside was the number of false positives: 39.1% of those in the LDCT group had at least one positive screening result, and the vast majority (96.4%) of those positive results were false. A lot of the harm from false positives from some screening tests lies in unnecessary biopsies and complications from those biopsies. But in the NLST a relatively small percentage (2.7%) of those with positive results that turned out not to be cancer had an invasive procedure to check out the abnormal result. The NCI released preliminary results from the NLST in 2010, and the full results were subsequently published in the New England Journal of Medicine in 2011.
Cost–benefit thumbs up
Several commercial insurers started covering LDCT screening before the preventive services task force decision in 2013. Aetna's coverage started in September 2013. "Our policies are informed by data published in peer-reviewed literature, and we felt that evidence supported coverage for screening of high-risk individuals, based on the NLST results," says Robert McDonough, MD, senior medical director for clinical policy research and development at the company.
New scoring system: Far fewer false alarms
The American College of Radiology (ACR) has a new system for scoring lung lesions found with low-dose CT (LDCT) screening scans, and it might cut the number of false positives by two thirds.
The new system, dubbed Lung-RADS, tightens the criteria for what is considered a positive finding that requires follow-up testing. Ella Kazerooni, MD, a University of Michigan radiologist and chair of the American College of Radiology's lung cancer screening committee, applied the Lung-RADS scoring system to data collected from the National Lung Screening Trial, a large study of LDCT lung cancer screening and the basis for many of today's screening policies and coverage decisions.
The results, reported in the Annals of Internal Medicine in February, showed that 11,615 (66.6%) of the false positives in the nationwide screening trial would have been avoided had the Lung-RADS system been used. The positive predictive value of the LDCT scans also improved with the Lung-RADS scoring system (6.9% vs. 3.8% for the baseline reading).
The trade-off is that the Lung-RADS system missed 13.3% (86 out of 649) of the cancers found during the national study, but Kazerooni says many of the missed cancers are those thought to be overdiagnosed.
A number of insurers were early supporters of community lung screening programs in regions where large industrial workforces had been exposed to substances such as asbestos. One such screening program is run by the Roswell Park Cancer Institute in Buffalo. According to Pamela Germain, MBA, vice president of strategic initiatives at the institute, three regional insurance companies began to cover the screening of the high-risk population close to a decade ago.
In 2012, Milliman actuaries published a cost–benefit analysis of LDCT screening in Health Affairs that might have encouraged commercial insurance coverage. They built their model on the assumption that any insurer's screening program would be limited to current and former smokers with a 30 pack-year history. Because they wanted to figure out the costs for commercial insurers, they set the age range at 50 to 64. Figuring that half the people in that group would be screened, they calculated that the PMPM cost of a lung cancer screening program for a commercial insurer would be 76 cents with no cost sharing. That compares favorably to PMPM costs they identified for screening for breast cancer ($2.50), cervical cancer ($1.10), and colorectal cancer (95 cents), although there is an apples-to-oranges problem because the PMPM cost for those other screening tests were calculated in 2006 dollars and came after cost sharing. When the Milliman actuaries crunched the numbers for the cost for every year of life saved, the results were favorable for lung cancer screening ($18,862 per life-year saved using their baseline scenario) in comparison with Pap smears for cervical cancer ($50,162–$75,181), colonoscopy ($18,705–$28,958), and mammography ($31,309–$51,274).
The lead author of the paper in Health Affairs, Bruce Pyenson, published a similar analysis of LDCT screening of the Medicare population last year. He and his coauthors figured that about 4.9 million Medicare beneficiaries meet the criteria for lung cancer screening. Assuming that half would be screened, they calculated that the PMPM cost would be $1.02, assuming no cost sharing.
In November 2014, CMS released a coverage proposal with stringent requirements, many of which were criticized. A proposal that would have limited eligible screening centers to those that participated in the NCI trial was particularly worrisome to screening advocates, who argued that doing so would hamstring their efforts by limiting access to facilities. In February, CMS relaxed some restrictions. Instead of a cumbersome process for certifying individual screening centers, CMS established a list of requirements that can be documented electronically.
Still, there are many hoops to jump through, mostly to good effect. For example, to qualify for reimbursement by Medicare, referring physicians must document that patients have been advised about the risks and benefits of lung cancer screening and that smokers have received smoking cessation counseling. Screening centers must submit data to a CMS-approved registry that includes information on radiation levels, the nodule classification system used, and the screening date. CMS approved the American College of Radiology's registry in March, and the Lung Cancer Alliance is expected to have a qualified registry up and running soon, according to Kazerooni.
Private insurers are paying close attention to CMS requirements, but "we defer to our health providers and expect that they will ensure that all testing is conducted by centers sufficiently qualified to provide screening," says Julie Kessel, MD, senior medical director for coverage policy at Cigna. Centers that participated in the NLST will likely do the bulk of their screening, Kessel predicts, but Cigna does not require its members to use them. While few, if any, commercial insurers currently require data collection, some are considering providing data to an established registry in the future. "Certainly more aggregation of data­—and in turn, a better understanding of the impact of this type of screening in clinical practice—will be beneficial for everyone," says Aetna's McDonough.
While experts agree that screening for cancer must go on for several years before its influence on health and health care costs can be fully determined, many are hopeful that CMS will reexamine the details of its coverage. In particular, some experts want the criteria for high-risk individuals loosened, a change that might include increasing the age range so people would be eligible for screening starting at age 50 instead of 55. They would also like to see the definition of the former smoker expanded, arguing that drawing the line at smokers who quit in the past 15 years may leave out some high-risk people.
Smoking cessation program requirements are foggy
Taking advantage of the teachable moment that lung cancer screening provides, CMS requires smoking cessation counseling of all high-risk smokers who qualify for screening. However, the criteria for acceptable counseling are vague, as are the methods of evaluation. Currently, providers simply check a box to verify that counseling has taken place, and medical records document the new nonsmoking status of some patients who claim to have quit. This worries screening experts, who believe that counseling will have value only if it is implemented well and then reinforced.
"Very brief interventions that involve just warning the patient of the dangers of smoking and then handing the patient a flier aren't going to work," warns Anil Vachani, MD, director of lung cancer screening at the University of Pennsylvania.
ACA regulations have allowed self-insured employers and commercial insurers who offer individual coverage to charge smokers up to 50% more in premiums than nonsmokers if they make smoking cessation programs available.
Theoretically, this arrangement provides smokers with a financial incentive for quitting, but patients and insurers find the details of the requirement hazy.
Most members of Independence Blue Cross in southeastern Pennsylvania have two choices. Pregnant women and those in Medicare Advantage plans may participate in the Quit&Fit Tobacco Cessation program for free. Members in a commercial plan qualify for up to $150 in reimbursement when they participate in an approved program that focuses on behavior modification.
For private as well as public payers, the law is pretty vague about what constitutes a smoking cessation program, says Kimberly Eber­bach, vice president of wellness and community health at Independence. Guidelines don't specify whether programs should incorporate pharmacotherapy, telephone counseling or messaging, or any particular follow-up strategy. Bene­ficiaries seeking reimbursement for counseling do not have to prove that they've quit, only that they attended an approved program.
Independence would like better data to evaluate the efficacy of various programs, but "it's a bit sticky because some members often don't want us to know the outcomes," says Eberbach. The company works hard to protect members' health information and ensure confidentiality, but some members may still have concerns about how the information is being used, she says.
Susan Worley is a Philadelphia freelance writer who specializes in science and medicine.
---
Our most popular topics on Managedcaremag.com
---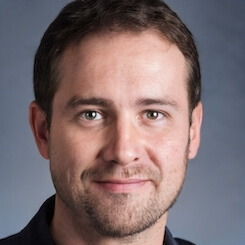 Paul Lendner ist ein praktizierender Experte im Bereich Gesundheit, Medizin und Fitness. Er schreibt bereits seit über 5 Jahren für das Managed Care Mag. Mit seinen Artikeln, die einen einzigartigen Expertenstatus nachweisen, liefert er unseren Lesern nicht nur Mehrwert, sondern auch Hilfestellung bei ihren Problemen.