Affirmation of the efficacy of new and not-so-new cancer therapies was a running theme at the 2015 ASCO Annual Meeting. But a fiery talk by Memorial Sloan Kettering Cancer Center's Leonard Saltz, MD, about the costs of many oncology therapies (see box below) has given greater momentum to the opinion that their affordability should be addressed. Here are some highlights of ASCO presentations.
Melanoma
Amgen's OPTiM study showed that talimogene laherparepvec (T-vec), its investigational immunotherapy, provided therapeutic benefit to patients with metastatic melanoma. T-Vec is injected directly into tumors, where it replicates, causing tumor cells to rupture and die. The rupture releases tumor-derived antigens, along with granulocyte macrophage colony-stimulating factor, to stimulate a systemwide immune response. The FDA's advisory committees have supported approval of the drug—the first oncolytic immunotherapy to demonstrate therapeutic benefit in a phase 3 trial.
Long-term data from the KEYNOTE-001 study showed that the anti–programmed death receptor-1 (PD-1) therapy pembrolizumab (Keytruda) produces durable responses in metastatic melanoma patients. Pembrolizumab has a second-line indication for metastatic melanoma following treatment with either ipilimumab or, for patients with BRAF-mutated tumors, an oral BRAF inhibitor. More than 2,000 melanoma patients have been evaluated in clinical trials.
A nivolumab (Opdivo)–ipilimumab (Yervoy) combination and nivolumab monotherapy both were superior to ipilimumab alone, the current standard of care for patients with previously untreated advanced melanoma, according to results from the CheckMate-067 trial. The combination increased average progression-free survival (PFS) by 6.9 months over ipilimumab alone, while nivolumab monotherapy showed a 4-month PFS advantage versus ipilimumab. Survival time was even greater for patients if their tumors expressed more of the PD-L1 target protein. CheckMate-067 is the first phase 3 trial to demonstrate that a PD-1 immune checkpoint inhibitor as monotherapy and in combination with another immuno-oncology agent improves outcomes versus the standard of care. Both nivolumab and ipilimumab are marketed by Bristol-Myers Squibb.
Lung, breast, and prostate
Nivolumab cut risk of death from non–small-cell lung cancer (NSCLC) by 27% compared with docetaxel in the CheckMate-017 study, while CheckMate-057 found that nivolumab boosted 1-year survival for patients with non–squamous-cell NSCLC and with fewer side effects. In Check-Mate 017, 42% who got nivolumab were still alive 1 year later compared with 24% of those who got docetaxel; in CheckMate-057, 1-year survival was superior in the nivolumab group.
Palbociclib (Ibrance) plus fulvestrant (Faslodex) was superior to treatment with fulvestrant alone, significantly extending PFS in women with hormone receptor-positive (HR+), human epidermal growth factor receptor 2 negative (HER2-) metastatic breast cancer whose disease has progressed during or after endocrine therapy. The global PALOMA-3 study was stopped in April when it met its primary endpoint of statistically improving PFS.
Custirsen (OGX-011), combined with first-line docetaxel, provided a 27% lower risk of death in men versus docetaxel alone in men with metastatic castrate-resistant prostate cancer and at least 2 of 5 risk factors for a poor prognosis, according to a post-hoc analysis of the SYNERGY trial.
Hematology
Idelalisib (Zydelig), Gilead Sciences' investigational drug, combined with ofatumumab (Arzerra) in previously treated patients with chronic lymphocytic leukemia (CLL) showed a 73% reduction in the risk of disease progression or death compared with ofatumumab alone, according to Study 119.
A subanalysis of the RESONATE trial found that previously treated patients with CLL who adhered to the recommended 420 mg dose of ibrutinib (Imbruvica) achieved PFS compared with patients who took lower doses or missed doses, regardless of high-risk genetic factors.
In the HELIOS trial, the addition of ibrutinib to a combination regimen of bendamustine (Treanda) and rituximab (Rituxan) reduced the risk of progression or death in patients with previously treated CLL or small lymphocytic lymphoma by 80%, compared with patients who were given placebo with the combined regimen. Patients in the ibrutinib arm also had a higher overall response rate after a median follow-up of 17 months.
Obinutuzumab (Gazyva), Genentech's anticipated successor to rituximab, plus bendamustine followed by obinutuzumab alone significantly improved PFS in 413 patients with indolent, refractory non-Hodgkin lymphoma compared with bendamustine alone, according to the GADOLIN trial results. The trial was stopped in February because it met its PFS endpoint. Obinutuzumab is approved in combination with chlorambucil for patients with CLL.
Adding the investigational SLAMF7 monoclonal antibody elotuzumab to lenalidomide (Revlimid) plus dexamethasone could be a new treatment option for patients with relapsed or refractory multiple myeloma (MM), based on ELOQUENT-2 trial results. In an open-label study, adding elotuzumab to a Rev-Dex regimen delayed remission by 4.5 months. If FDA approved, elotuzumab would become the first monoclonal antibody to treat MM.
Brain
Celldex's experimental targeted immunotherapy rindopepimut delays tumor growth and extends survival in patients with EGFRvIII-positive glioblastoma, according to an update of a phase 2 study results. When combined with bevacizumab (Avastin), the immunotherapy reduced the risk of death by 43% compared with bevacizumab plus a control agent.
Supportive care
The MAGIC study demonstrated efficacy and safety of Heron's 5-HT3 receptor antagonist product candidate granisetron (Sustol) as part of a three-drug regimen with fosaprepitant, a neurokinin-1 receptor antagonist, plus dexamethasone to prevent chemotherapy-induced nausea and vomiting in patients given highly emetogenic chemotherapy agents.
Non-ASCO clinical studies
Regeneron's IL-6 receptor antibody, sarilumab, significantly beat placebo in reducing rheumatoid arthritis symptoms and improving physical function in patients who can't tolerate TNF-a inhibitors, based on 24-week data. In a 546-patient efficacy trial, the sarilumab 200 mg and 150 mg groups showed ACR20 improvements of 61% and 56% respectively, compared with 34% in the placebo group.
Novartis's study of everolimus (Afinitor) plus best supportive care in patients with advanced nonfunctional neuroendocrine tumors (NET) of gastrointestinal or lung origin significantly extended PFS compared to placebo plus best supportive care. NET is a rare type of cancer most often found in the GI tract, lungs, or pancreas.
Denosumab (Prolia), administered 60 mg once every 6 months in postmenopausal women with early HR+ breast cancer receiving aromatase inhibitor therapy, reduced the incidence of new vertebral or worsening of existing fractures, based on Amgen's multicenter study.
Have you heard?
The FDA has released new guidance on the use of alternative endpoints, in addition to OS, for clinical trials of non–small-cell lung cancer therapies. Pharmaceutical companies will be allowed to use several types of endpoints to show efficacy. The FDA also included guidance on gathering patient-reported outcome measures to further substantiate treatment efficacy.
The House Energy and Commerce committee has unanimously approved a version of the bipartisan 21st Century Cures Act. The initiative, spearheaded by Reps. Fred Upton, of Michigan, and Diana DeGette, of Colorado, is an effort to streamline the drug development and testing process. The version reported out by committee omitted 340B reforms in the original legislation. DeGette claims there's support for the bill from pharmaceutical investors, researchers, and patient-advocacy groups.
All clinical studies mentioned in this article are phase 3 unless otherwise stated.
Selected FDA approvals of biologics and other specialty drugs, April 1–May 31, 2015
New marketing approvals
Date (type)
Manufacturer
Drug (trade) name; administration
Indication
Notes
April 15 (NDA)
Amgen
ivabradine (Corlanor); oral
Reduce risk of hospitalization for worsening heart failure in patients with stable, symptomatic chronic heart failure with LVEF ≤35%, who are in sinus rhythm with resting heart rate ≥70 beats per minute and either are on highest tolerated doses of beta blockers or have a contraindication to beta blockers
Dose is adjusted after 2 weeks, depending on heart rate. For clinicians, heart rate is a new treatment target, and uptake in Europe (where ivabradine has been approved since 2012) has been slow as a result. FDA approved ivabradine without convening an advisory committee, so clinicians will have to learn the significance of the target. A 1-month course wholesales at $375.
April 16 (BLA)
Sandoz
glatiramer acetate (Glatopa); subcutaneous injection
Treatment of patients with relapsing forms of multiple sclerosis
First approved generic for Copaxone. Teva is responding my moving patients over to a long-acting form of Copaxone.
April 29 (NDA)
Kythera Biopharma
deoxycholic acid (Kybella); subcutaneous injection
Adults with moderate to severe submental (below the chin) fat
Deoxycholic acid has a history of off-label use for unwanted subcutaneous fat; Kybella is not indicated for other areas of the body. "Double chin" drug is strictly cosmetic.
April 30 (BLA)
Emergent Biosolutions
coagulation factor IX (recombinant) (Ixinity)
Control and prevention of bleeding episodes and perioperative management in patients age ≥12 years with Hemophilia B
Approval based on phase 1/3 open-label, uncontrolled, multicenter, global study in previously treated patients with severe to moderately severe (factor IX level <2%) Hemophilia B (N=68). 84% of bleeds were resolved by 1 or 2 infusions.
New indications of previously approved treatments
April 24 (sBLA)
Eli Lilly
ramucirumab (Cyramza); IV injection
In combination with FOLFIRI chemotherapy for metastatic colorectal cancer with disease progression on or after prior therapy with bevacizumab (Avastin), oxaliplatin, and a fluoropyrimidine
Previously approved for gastric and NSCLC. New indication based on phase 3 RAISE trial of the indication population. OS in patients receiving ramucirumab+FOLFIRI was 13.3 months compared with 11.7 months for placebo+FOLFIRI group.
ASCO=American Society of Clinical Oncology, BLA=biologics license application, IV=intravenous, LVEF=left ventricular ejection fraction, NDA=new drug approval, NSCLC=non–small-cell lung cancer, sBLA=supplemental biologics license application.
Sources: ASCO, FDA, Fierce Biotech, Fierce Pharma, Medscape, New York Times, and manufacturers' news releases and package inserts.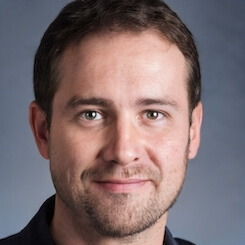 Paul Lendner ist ein praktizierender Experte im Bereich Gesundheit, Medizin und Fitness. Er schreibt bereits seit über 5 Jahren für das Managed Care Mag. Mit seinen Artikeln, die einen einzigartigen Expertenstatus nachweisen, liefert er unseren Lesern nicht nur Mehrwert, sondern auch Hilfestellung bei ihren Problemen.