Health reimbursement arrangements (HRAs) have fewer rules, but health savings accounts (HSAs) create more of an incentive to shop for health care.
Jay Savan, a consultant for Mercer, runs into this problem all the time. So he's taken to using a breakfast-related analogy to explain the difference: "They are like bagels and donuts. They may appear outwardly similar, but when you bite into them they are different."
HRAs and HSAs compared
HRA
HSA
High-deductible health plan required
No
Yes
Who creates account
Employer
Employer or individual
Who funds it
Employer only
Individual; employee salary reduction dollars; and/or employer
Maximum contribution level
Set by employer
Set by IRS
Out of pocket maximum
Set by employer
Set by IRS
Contributions taxed?
No
No
Portability
At the discretion of employer (employers may allow retirees to continue using HRAs)
Yes. Employee owns account.
Balance carryover year to year
Yes, at discretion of employer
Yes
Source: Based on a chart created by MCG Group consulting
Employers—particularly the larger ones—are snacking on HSAs and HRAs as never before—especially HSAs. Mercer's 2014 employer survey showed 41% of employers offering an account-based plan to their employees, up from 32% the year before. The preference among large employers is even stronger: 85% of the large companies surveyed by the National Business Group on Health earlier this year are offering HSAs (the savings account is provided along with a high-deductible health plan).
Growth in offerings of HSAs far outpaces that of HRAs
Large employers
The trend is expected to continue in the next few years as employers seek to keep a lid on health care spending by turning to account-based plans (the term "consumer-directed health plan" is also used). They cost employers 18% less than a PPO and 20% less than an HMO, according to Mercer's 2014 numbers.
An HRA is funded completely by the employer; the money it sets aside can be withdrawn to cover deductibles, copays, and other out-of-pocket expenses. Employees don't contribute to their HRAs, and typically they don't take any of the money with them if they leave the company. In the Mercer survey, the median employer contribution to an HRA was $750 for an individual plan and the average in-network deductible was $1,500. Because the money can be rolled over, employees can accumulate enough money in their HRAs to cover their entire deductible. That possibility tends to operate as a disincentive to run through money that comes from the employer.
The HSA is used to cover similar expenses, but it is funded largely by the employee, to whom it belongs. Some employers make arrangements for their employees to fund their HSAs through payroll deductions. It's a tax-free account that can be maintained throughout life. Some people even use their HSA as part of retirement planning.
Because HSAs are tax-free, the IRS regulates the design of the health plans that go along with them, so they have minimum deductibles and out-of-pocket limits. (For 2015, the minimum deductible is $1,300 for an individual and $2,600 for a family; the maximum out-of-pocket is $6,450 individual and $12,900 family; and the contribution limit is $3,350 individual and $6,650 family.)
Health plans packaged with HRAs are not subject to the same rules, so there's much more flexibility. They needn't have a high deductible, and employers are free to add some bells and whistles to make them attractive alternatives to more expensive HMO or PPO plans.
Trends in account-based plan use
Large employers = 500+ employees
Small employers = 10–499 employees
Sources:
Mercer National Survey of Employer-Sponsored Health Plans 2014
*National Business Group on Health Large Employers 2015 Health Plan Design Survey
**Towers Watson 2015 Emerging Trends in Health Care Survey
The HRA concept was in use by big employers for decades before the IRS formally recognized it in 2002. Employers used HRAs to shield their employees from medical costs not covered by their health insurance. HRAs, never hugely popular, were more so in the aughts, but stalled out by the end of the decade. According to the Kaiser Family Foundation Employer Benefits Survey, just 4% of companies offered HRAs in 2014, compared with 7% three years earlier.
The HSA, on the other hand, has seen the number of companies offering the accounts more than double since 2010 and enrollment has grown 15% per year since 2011; HSA consulting firm Devenir expects the number of accounts to more than double to 30 million by 2017. The bump gets its bounce, in part, from employers turning to the combination of high-deductible health plans and HSAs to avoid triggering the ACA's excise tax on expensive health plans (the so-called Cadillac tax), scheduled to go into effect in 2018. The less employers spend on an employee's health benefits, the less likely they'll pay the tax, and high-deductible plans are cheaper.
Very few employers—about 4% of large employers, according to the Mercer survey—offer both an HRA and an HSA. The number is small mostly because it's too difficult to educate employees about the differences between HRAs and HSAs, says Mercer's Savan. His advice is to pick one and,perhaps, add the other variety once participants are grounded in the concept, he says. "Getting people to understand the subtle differences between the two can be a real challenge—particularly when introduced simultaneously."
"They are like bagels and donuts," Mercer consultant Jay Savan says about the difference between HRAs and HSAs. "They may appear outwardly similar, but when you bite into them, they are different."
HRAs are also losing out to HSAs as part of a larger trend of employers offering their employees fewer health benefit choices. Yesterday's benefit smorgasbords often had an HMO, PPO, an indemnity plan and perhaps an HSA or an HRA. They're being replaced by offerings of just one or two plan options and, most likely, an HSA not an HRA.
Pros and cons of HRAs
One advantage of HRAs is that they provide more flexibility, making it possible to offer a richer health plan with lower deductibles. Also, employers with heavy turnover may prefer the HRA so that any money that they contribute to a short-term worker comes back into company coffers when he or she leaves.
But HRAs can be challenging to manage on a corporate balance sheet, Savan says. Because an HRA is typically a "notional" account, kept simply on the company books as reserved for the employee until it's used, the company has to set aside that money even if it doesn't get used. Even more complex is when the dollars are unused so they roll over to the employee's account the following year. The employer is left with a level of uncertainty on its books, and dollars that may or may not get spent sometime in the future. Savan notes, "That insecurity or volatility gives some employers some heartburn."
HRAs also took a hit in 2013 when the IRS issued an opinion that the ACA prohibits employers from using HRAs as stand-alone health coverage. This eliminated the option of employers using an HRA to give their employees money so they could buy coverage on a public exchange rather than signing up for an employer-sponsored health plan.
Finally, and perhaps most tellingly, it is argued that HRAs don't give an employee an incentive to shop for health care prudently because HRA money is the employer's, not the employee's.
Proponents of HSAs say they will make Americans smarter consumers of health care and more attentive to lifestyle choices that affect their use of the health care system because with HSAs it's their own money at stake. Skeptics see cost shifting and an incentive to skimp on health care that may lead to inexpensive, treatable problems becoming expensive ones.
As employers roll out more account-based plans, they'll be watching for consumer activation and cost-consciousness, seen as twin goals that are in delicate balance, says Brian Marcotte, CEO of the National Business Group on Health. More employers are attempting to encourage healthy behaviors through their health and well-being programs by linking employee participation and outcomes to an employer's contribution to an account, he adds.
People enrolled in high-deductible plans with a tax-advantaged HSA were more likely to be aware of the cost of services and also to take advantage of employer wellness programs, according to a 2014 survey by the Employee Benefit Research Institute (EBRI). At the same time, there's good reason to worry that many Americans really don't understand what they are getting in high-deductible plans and HSAs. A 2013 survey of consumers by Fidelity Investments found that two-thirds did not understand how an HSA works, often mixing them up with flexible spending accounts.
Employers have a captive audience, notes Marcotte, and are in the best position to help employees understand the mechanics of high-deductible plans and HSAs. But it can be hard to get into employees' heads to know for sure whether they understand these plans well enough to use them to their advantage. Relevant measures to consider include the percentage of employees who use the online tools, phone lines, and concierge services made available to them; how many people get help during enrollment time; and how many with HSAs actually contribute to the account. Marcotte's not sure how many companies actually circle back to learn how well the message is getting through.
HRAs: They will survive
Meanwhile, the HRA isn't likely to go away. Julie Stone, a senior consultant for Towers Watson, sees the HRA continuing to offer value as HMOs and point of service plans lose market share, at least in the near term. "There's often a transition stage to an HRA on the way to an HSA," she says. "They will be around and add value in the short- to medium-term, but we see more movement to other plan options."
Paul Fronstin, PhD, a top official at EBRI, sees the HRA continuing to fill a niche for employers that want to use it for flexibility in plan design. "I don't think it will disappear, but it may decline," he says. "At this point, employers have had 10 years to switch from HRA plans to HSAs, and for the most part they haven't." Employers that want flexibility in plan design will likely continue to use the HRA, benefits advisers say.
"The HRA plans tend to be more costly, but very accommodating from a plan perspective," says Savan. "They allow you to do things HSA-compatible plans don't."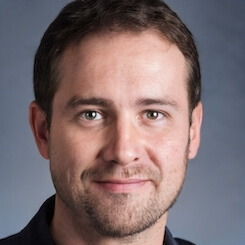 Paul Lendner ist ein praktizierender Experte im Bereich Gesundheit, Medizin und Fitness. Er schreibt bereits seit über 5 Jahren für das Managed Care Mag. Mit seinen Artikeln, die einen einzigartigen Expertenstatus nachweisen, liefert er unseren Lesern nicht nur Mehrwert, sondern auch Hilfestellung bei ihren Problemen.