Makers of this expensive new cystic fibrosis medication manage to sidestep controversy. Health plans may not be as lucky as they weigh cost against value.
How is this for shrewd maneuvering?
Earlier this summer, Vertex Pharmaceutical received FDA approval for its Orkambi medication for treating people age 12 and older who have a gene mutation found in about 50% of those who suffer from cystic fibrosis. But instead of pricing the treatment at nearly the same $311,000 price point for its older Kalydeco medication, the drugmaker is selling Orkambi for $259,000, a 17% difference.
This is still a considerable sum for a medication that must be taken each year. Yet at that price, Vertex managed to defuse several charged issues at once. First, the move appeased investors. Most Wall Street analysts expected Orkambi to be priced slightly higher, but given the patient population, Vertex will be able to charge less than some had anticipated and still earn a return on its investment.
The Cystic Fibrosis Foundation estimates that 30,000 Americans have cystic fibrosis, an inherited condition that leads to a buildup of sticky mucus primarily in the airways of the lungs, but also in the pancreas and organs of the digestive system. About half of those people have the gene mutation that would be addressed by Orkambi, which combines Vertex's older Kalydeco treatment and an investigational compound, lumacaftor. For now, the population that Vertex plans to target with the new medicine amounts to about 8,500 people.
At the same time, the decision was politically deft. Instead of inciting still more outcry about the high cost of a new drug, Vertex was able to sidestep that sort of criticism because patients and lawmakers now see a lower price, at least compared to Kalydeco. Although Kalydeco treats a small number of patients, its cost has helped fuel the ongoing controversy over prescription drug pricing. Earlier this year, for instance, Arkansas Medicaid officials settled litigation with three cystic fibrosis patients who claimed the state violated their civil rights by denying them access to Kalydeco.
"But if more patients are taking the new drug, Orkambi, you can charge less, which is a smart way to deal with a politically potent problem," says Randy Vogenberg, a partner at Access Market Intelligence, a consulting firm that specializes in managed care issues, and a member of Managed Care's editorial board.
"Now, everyone is happy, or at least not as upset. Investors see a return and Congress thinks [Vertex is] wonderful because they charged a lower price than the existing drug," says Vogenberg.
Physicians, meanwhile, may decide Orkambi offers a good value, according to Vogenberg. He points to the recent Drugabacus.org website for assessing cancer medicines as a good example of how value can be weighed and calculated with software and an appealing online tool. Although the older Kalydeco treatment is actually more effective in improving lung function, Orkambi may still be seen as the better choice, he notes. With comparable safety and a lower price, the newer Vertex drug may seem like a good value in the eyes of many.
But payers still face a daunting choice. Orkambi is plenty expensive, and the benefit for many patients may end up being pretty modest. A review by FDA staffers noted that Orkambi only offered a small improvement in lung function and did not compare as favorably when it came to decreasing hospitalizations or infections.
Breaking the bank
One pharmacy benefits manager believes Orkambi's pricing is not low enough to provide good value. Patrick Gleason, who is director of health outcomes at Prime Therapeutics, calculates that covering Orkambi will add 1% to all pharmacy benefit costs, an increase which he argues is unsustainable.
Not every new drug adds such costs, but if enough do, that level of pricing "can become unaffordable in a few years," he says.
A recent Prime analysis found that 1,067 of its approximately 13 million commercially insured members had a claim indicating cystic fibrosis. Of these, 76% were age 12 and older, and of those, 47% are expected to have the gene mutation that means they would be candidates to be treated with Orkambi. This works out to 382 commercially insured members, which at $259,000 per year comes to a total annual cost of nearly $100 million.
"At this rate, such [pricing] would break the big bank," Gleason says. "Does the health insurance industry need to provide the revenues at the level we're seeing for the benefit of drug manufacturers? Does this drug need to cost $259,000?" He adds that it will likely be difficult to negotiate rebates since there is no competition for Orkambi.
Such sentiments suggest an open question remains concerning payer strategies, according to Sanford Bernstein analyst Geoff Porges. He believes payers may suspend reimbursement if patients fail to benefit or possibly require a certain level of disease severity for reimbursement to be granted, although Gleason notes the label does not say whether Orkambi works better at various stages of the disease.
"Because Orkambi has only very modest benefit in many patients, payers will likely require lung function or other tests after a short period of therapy," says Roger Longman, chief executive at Real Endpoints, a research firm that tracks reimbursement issues. "If there's no improvement, they will have to require lots of special authorizations or exceptions to continue paying for it." In other words, payers may want to limit their financial exposure by restricting usage, rather than openly fighting over the price. In fact, this is the tactic that payers took with Sovaldi, the hepatitis C drug that became the poster child for high-priced drugs, since there was no competition to the Gilead Sciences treatment for nearly a year after it was launched. During that time, restricting access became the primary tool for keeping a lid on costs.
Meanwhile, public payers may feel more of the brunt with Orkambi than with the older Kalydeco treatment. Specifically, Medicaid patients are likely to account for a greater portion of Orkambi patients—an estimated 35% to 40%, compared with the low- to mid-20% range for Kalydeco, according to Porges at Sanford Bernstein.
As for Medicaid managed care plans, Vogenberg notes these have a negotiated discount built in and amounts to the same rates offered Medicaid. "If they get a deeper discount, that's based on negotiating," he says. "But we will have another product that costs more. We have a rational way to use it that makes sense, but still haven't answered the question about how we can afford it."
CF Foundation got royalties
For anyone who thinks patient advocacy groups may somehow turn the tide, this is unlikely. Over the past 20 or so years, the Cystic Fibrosis Foundation gave Vertex about $150 million in exchange for a share of the royalties for any treatment emanating from Vertex research. Late last year, the foundation sold its royalty rights to an investment company for $3.3 billion.
A statement issued by the foundation at the time that Vertex won approval for the drug in early July did not mention price at all. A foundation spokeswoman declined to say specifically whether there was any concern about the price Vertex is charging for Orkambi but did send a statement saying its research shows that nearly a quarter of people with cystic fibrosis delay or skip care due to cost, in general.
"This is of great concern to us," she wrote. "That's why we address the financial burden of living with cystic fibrosis through a variety of patient access and advocacy resources. We also communicate to payers and pharmaceutical companies our serious concerns about the burden that the cost of treatments and care places on people with cystic fibrosis and their families."
---
Our most popular topics on Managedcaremag.com
---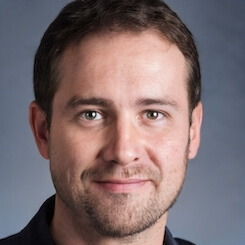 Paul Lendner ist ein praktizierender Experte im Bereich Gesundheit, Medizin und Fitness. Er schreibt bereits seit über 5 Jahren für das Managed Care Mag. Mit seinen Artikeln, die einen einzigartigen Expertenstatus nachweisen, liefert er unseren Lesern nicht nur Mehrwert, sondern auch Hilfestellung bei ihren Problemen.