This new assault by CMS on fee for service comes loaded with dynamic tools and more inviting benefits for patients and providers. Will that be enough?
Four years after CMS introduced the Pioneer program, it has launched Next Generation, its new demonstration program that will boldly take ACOs where they have never gone before.
Actually, it's only where no Medicare ACO has ever gone before.
Loaded with new tools, beefed up benefits for providers and beneficiaries, and a capitation option in 2017, Next Generation is another small step in trying to coax Medicare's 1960s fee-for-service (FFS)-based programs into the 21st century world of value-based quality care.
"CMS is learning lessons along the way and has come up with as strong an ACO deal as we are seeing anywhere," says Chris Dawe, managing partner for policy and transformation at Evolent Health. Four of the Arlington, Va., consulting firm's clients have been accepted into the Next Generation program, what Dawe calls "the gold standard of ACO deals." Between 20 and 25 providers are expected to participate, but CMS hasn't released the exact number or names of the organizations chosen.
[Update: Earlier this month, CMS announced that 21 organizations had signed up to participate in the New Generation program.]
Souped up as the Next Generation program might be, the participating providers are still operating on a chassis engineered for FFS payment. So it is uncertain whether Next Generation is smart and powerful enough to counteract a half century of FFS health care.
Answering that question has at least one provider demanding more information before committing to "Next Gen," as insiders are calling it. Last summer, CMS invited Dartmouth-Hitchcock Medical Center in New Hampshire to apply. From a distance, the invite was a perfect fit. Dartmouth-Hitchcock has a sterling reputation as a health system that follows evidence-based practice.
Elliot Fisher, MD, the person most often credited with coming up with the ACO idea, is director of a health policy institute at Dartmouth's medical school. But the medical center pulled out of the Pioneer program last year because of issues with CMS's quarterly benchmarking methodology, and Dartmouth-Hitchcock's leadership won't commit to Next Gen until it knows more about the benchmarks it will be measured against. "We'll see when we get to that point," says Robert A. Greene, MD, Dartmouth-Hitchcock's executive vice president and chief population health management officer.
The Next Generation ACO program gives organizations the flexibility to make their own business decisions, says Emily Brower, vice president of population health at Atrius Health in Massachusetts.
Emily Brower, vice president of population health at Atrius Health in eastern Massachusetts, says her organization would have "definitely" considered Next Gen if it didn't have a year of eligibility left in Pioneer. But Brower sounds just a little wary of the new program: "I think there is still a lot to know about Next Gen."
Pioneer vs. Next Generation
The Next Generation program is the successor to CMS's Pioneer ACO program, the test kitchen for organizations that were supposed to be ready to take on two-sided risk. ACO experts say the addition that clearly separates the new program from Pioneer is the capitation payment option, although CMS is waiting a year to introduce capitation because it doesn't have the technology in place to handle it. When it's ready, the Next Generation ACOs will have the option of submitting all claims to CMS, including the bills of providers it contracts with. The government will pay the ACO, which will pay the contracted providers.
Capitation is just an option in Next Generation. The program has several other payment options that depend on old-fashioned FFS claims but add the wrinkle of PBPM payments to ACOs based on their savings and losses.
The Medicare ACO programs are grafted on to traditional Medicare; they don't have the same narrow-network leverage as Medicare Advantage (MA) plans. Even in the spiffy Next Gen program, beneficiaries will be free to go anywhere that accepts Medicare to get their health care services.
MA plans have narrow networks and prior authorization at their disposal, says Greene. ACOs don't have those tools. "That limits some of the big levers we have as a risk-bearing organization to be financially successful."
Without that leverage, ACOs have to work at building a bond with beneficiaries to ensure those patients receive their care from providers within the ACO. The better the job an ACO does managing beneficiaries' care, improving the quality of their health, and keeping them out of the hospital, the more likely they will use the ACO's providers, even though they are free to use other providers. At least that's the theory.
"Even in a well-managed population, particularly a well-managed senior population, people are going to need things," Dawe says. "They are going to need hips replaced and knees replaced. What you want to do as an ACO is capture more of that needed utilization than your competitor."
To encourage allegiance to a Next Gen ACO, CMS is offering beneficiaries a $25 incentive twice a year to get most of their care within an ACO's network. Although small, timely rewards have been shown to have a surprisingly strong effect on people's behavior, just how much this money will motivate people remains to be seen. "That is not a significant enough incentive," says Alison Fleury, senior vice president of business development for Sharp HealthCare in San Diego.
Unhappy with the Pioneer program's benchmarks, Sharp HealthCare in San Diego is taking a wait-and-see approach to the Next Generation program, says senior vice president Alison Fleury.
The Next Gen program has several perks for the organizations that are willing to participate. They can get a waiver from the rule that requires beneficiaries to be in the hospital three days before getting Medicare-covered skilled nursing facility care. With Next Gen providers assuming more risk, CMS has less concern about the rule being abused and wants to give organizations more flexibility. Other benefits include broader use of telemedicine to connect a beneficiary with his or her care team, and home visits.
The program will also mean bigger financial rewards—and risks—for the participants. Whereas the Pioneer program limited the amount of risk providers could take, Next Gen throws that door wide open. Providers can choose 80% to 100% two-sided risk. The reward comes in the form of sharing in first-dollar savings for spending below the benchmark. The penalty is repaying first-dollar spending above the benchmark.
Some providers almost certainly will find that too much of a gamble. But the way Brower sees it, once an organization signs up to be an ACO, it is accepting accountability for the total cost of a beneficiary's care, even if there are risk corridors and risk sharing built in. She likes Next Gen's risk/reward set-up because it gives the provider more flexibility and options.
"You'd rather have a full risk option in the contract and then, as an organization, make your own decision about the level of risk you want to accept based on your risk tolerance," she says. "You might purchase reinsurance or other business tools to manage that risk, but that becomes your business decision."
Whether the Pioneer program is a success story for ACOs or an indication that they are in trouble is fuel for lots of debate. But there's no question that the attrition rate has been high. Of the 32 organizations that started in the Pioneer, only 9 remain, although two Massachusetts participants, the Steward Healthcare Network and the Mount Auburn Cambridge Independent Practice Association, have indicated they are ditching the program to join the Next Generation program.
Sharp HealthCare was one of the original participants in the Pioneer program. Fleury says her organization did everything right, cutting down on readmissions and making quality improvements. Yet CMS calculated Sharp's financial performance as breakeven. But when Avalere Health, a health care consulting firm, used its own financial model it found that Sharp had saved CMS "significant dollars, and was one of the top performing Pioneer ACOs in the nation," according to Fleury.
Dartmouth-Hitchcock left the program in 2015 because it was at risk of owing $3 million. And that was after paying CMS $1.4 million in 2013 and $2.3 million in 2014. But during those years, by several measures, the medical center was saving CMS money.
Redoing benchmarks
The problem, Greene and Fleury say, is that Pioneer's benchmarks were calculated using a three-year national historical baseline trend. Consequently, areas and regions of the country that already had low utilization and spending couldn't meet benchmarks that included parts of the country with room to improve.
"We use the metaphor of a person who is running a 10 minute mile who wants to improve to an eight minute mile," Greene says. "Well, you can train and probably do that. But if we're running a five minute mile and want to get down to a four minute mile, that is much, much harder."
CMS apparently heard the complaints. The Next Gen benchmarks use a one-year historical baseline and include a regional component. Regional prices are also being incorporated and risk is adjusted with a 3% cap on score increases or decreases.
The new methodology also includes a discount that incorporates quality and efficiency adjustments. Finally, benchmarks are set at the beginning of the year rather than on a quarterly basis.
"We absolutely learned that the benchmarking formula is very complicated," says Fleury. Sharp is not going to participate in the Next Generation program this year, says Fleury, but may consider applying to be part of the program in 2017.
Crowded space
Care coordination and patient engagement are the fuels that are supposed to make the cost-saving aspects of ACOs go, and that is as true for the Next Generation program as it is for the other ACO programs. Studies have shown that people who are engaged have lower medical costs. It really boils down to understanding that high quality care leads to lower patient costs and utilization, says Greene. He starts each day by reminding his team that "it's important to keep quality first and define quality broadly.
"The right care in the right place is also high quality," he says. "Are we taking care of something at home instead of the emergency room or in the doctor's office instead of the emergency room? That is the number one thing I would emphasize."
The Next Generation is only months old and already there are issues cropping up. With so many programs in every market, providers are worried about the financial overlaps between the Next Generation program and other ACOs, and the Next Generation program and bundled payment models. Who gets to claim a patient that is part of an ACO and a bundled payment?
"It is much more complicated now than it was when we started Pioneer," Brower says. "Now when we look at Next Generation, we need much more specificity around the impact of participating when we have hospitals in our market that are participating in the bundles. It's a much more complex analysis and has a huge impact on the ability to generate savings."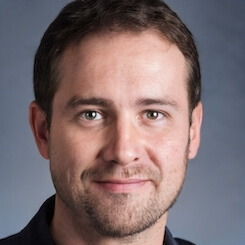 Paul Lendner ist ein praktizierender Experte im Bereich Gesundheit, Medizin und Fitness. Er schreibt bereits seit über 5 Jahren für das Managed Care Mag. Mit seinen Artikeln, die einen einzigartigen Expertenstatus nachweisen, liefert er unseren Lesern nicht nur Mehrwert, sondern auch Hilfestellung bei ihren Problemen.