Technical, financial, existential—health information exchanges (HIEs) have been plagued by all sorts of problems. But payers want in because of value-based payment.
In 2014, California's two big Blues health plans, neither known for being particularly Pollyannaish, sunk $80 million into building a database of information about the state's patients. It was an unusual move, given the dismal record of attempts over the past couple of decades to share clinical information. Moreover, the California Blues, though fierce competitors, could have created a private shared data bank and pretty much kept it to themselves, notes Dave Watson, CEO of the resulting health information exchange (HIE), called Cal INDEX. "They decided it would be more interesting to do it as a public utility," says Watson. The health plans have dumped their claims databases into the pot and are in the process of stirring in the contents of one of the nation's largest health systems. The plan is to recruit more providers and add their data to the mix.
That Anthem Blue Cross and Blue Shield of California felt it necessary to take steps to get a move on, already, with health information exchange was extraordinary partly because it was two health insurance industry heavyweights pushing ahead. Payers have been largely absent in the dozens of private and public HIEs; swapping data has largely been seen as something that might benefit providers. According to research published in July 2015 based on interviews with 40 health plan representatives around the country, payers have felt disenfranchised from data exchange efforts, coveted for their deep pockets and not as partners with their own data needs. Now that their claims data is more valued, health plans are getting into the game, the study says, but they want to be assured that exchanges are realistic in what they can accomplish, that they are sustainable, and that all parties pay a fair share. The payers in the study also see HIEs as an opportunity to mend fences with providers: "HIE efforts provide an ideal setting to shift toward a more collaborative, trusting relationship."
Payers' thinking has shifted. They have become far more invested in the need to access all the information they can about their customers in order to keep costs down and people healthy. Controlling costs and improving health—that's a shopworn refrain. But it's taken on more meaning lately because of the emergence of value-based payment arrangements that put a premium on health and avoiding unnecessary and expensive tests and treatments.
Survey: Private, payer HIEs are popular
Public HIEs have had a pretty bumpy ride, but private versions may be about to take off. According to a survey that Black Book Research conducted last year, 72% of hospital systems and multiprovider networks are considering private HIEs, up from 33% in 2013. Providers are also open to getting involved with payer HIEs; according to this survey, 86% say they would trust a payer-owned HIE, up from 40% in 2013.
"For a long time, payers were reasonably comfortable with the data they got via their claims, which is very structured," says Watson, who used to be chief technology officer at Kaiser Permanente, a leader in organizing and crunching data. "But as payers have become more engaged in health care by helping to manage complex patients, their appetite for data has grown."
HIE killers
But gathering clinical data about patients from multiple sources has turned out to be harder than it looks, sort of like putting together an Ikea bookcase. For more than 20 years, hospitals and physician groups in markets around the country have made repeated, and often disappointing, attempts to share patient information they have stored electronically. In 2009, the federal government started sending $548 million to the states to set up public HIEs. Several (Connecticut, District of Columbia, Tennessee, Nevada) have failed, and many of the rest are struggling financially. A 2015 study supported by the Robert Wood Johnson Foundation reported that the list of 202 public and private HIEs it had been tracking fell to 158 when defunct and misidentified exchanges were taken off the list. They surveyed the rest, and with an 80% response rate, found 106 operational HIEs and 21 in the planning phase; 32 of them were public statewide HIEs supported by the federal money. Interestingly, leaders of the public HIEs surveyed were much more optimistic they could make it financially (78% thought so), while just 30% of the private or nonprofit HIEs surveyed thought the public HIEs would survive.
What are the stumbling blocks?
The Robert Wood Johnson Foundation asked executives at 106 health information exchanges (HIEs) to identify the barriers to HIE development.
Source: Robert Wood Johnson Foundation "Health Information Technology in the United States, 2015: Transition to a Post-HITECH World," Sept. 18, 2015.
What kills HIES? Here are a few common toxicities:
Technical complexity. American hospitals, doctors, and other providers use more than 500 different medical record systems. Those systems often do not use the same technical standards and may not easily talk with one another.
Competitive pressure. There's wariness about sharing patient records with a competitor. Patient data is also a potential source of revenue that health care organizations of all types don't want to just give away.
Lack of a business model. It's one thing to get a government grant and hire some programmers to write interfaces between information systems. It's another thing to keep on paying them. Many HIEs have foundered when they couldn't find a way to pay for the ongoing expense.
But it's all about data now, particularly for the big public payers like CMS. Acting CMS Administrator Andy Slavitt recently put new pressure on health plans to better share data. "Payers need to support providers in improving the entirety of their practice or we can't expect success," Slavitt said in remarks to the CMS Quality Conference.
Meanwhile, even as payers find they need the detail in clinical files to know how to manage the health of their members, increasingly providers are seeking claims data to learn things like whether their patients have actually filled a prescription. So the data exchanges benefit both sides. It's just a matter of making it work in real life. These efforts could falter because of technical barriers, such as information systems that don't work together or difficulties matching patient records to the right person.
Insurers: Call us curious
The potential benefits to insurers of building a complete picture of their members are many, says Nick Coussoule, chief information officer for BlueCross BlueShield of Tennessee, which ranks itself among the top third of insurers innovating with data. "The way we look at it, the more data and information we have about our members, the better we can help them get the most appropriate and best care possible without duplication and unnecessary cost," Coussoule says.
Data from claims offer only some of the picture, he said, in part because so much detail is missing and also because some care doesn't result in an insurance claim.
The Tennessee Blues collect information from claims, from providers including hospitals and labs, and from third-party consumer and commercial public data sources that show how members spend their money. The consumer data, from commercial sources such as Experian, provide the health plan with information about how individuals behave online and their preferences. So, for example, if the insurer wanted to reach out to 1,000 members with diabetes to promote a behavior-change initiative, it might use that consumer behavior data in conjunction with its claims and clinical data to help determine which of the 1,000 would be responsive to an email campaign and which might be willing to use an online tool.
Priority Health, a not-for-profit insurer in Western Michigan, sees itself as a "disrupter of the status quo," and is moving rapidly ahead with using data analytics to launch itself into the pay-for-value new world order, says Chief Medical Officer Jay LaBine, MD. The insurer works with a large provider network to identify patients who need care management help.
The data tool they use for this is a "magic screen" that presents information relevant to care managers. The data come from claims as well as clinical databases such as the providers' Epic EMR and a visiting nurse group's system for tracking post-acute care. Priority Health spent about $2 million developing the magic screen and believes it will pay for itself by improving care management and reducing its duplication. Increasingly, patients were hearing from multiple care managers—from the health plan, from the hospital for discharge planning, and from their primary care doctors setting up follow-up appointments, LaBine says. Using access to all the players' medical record systems would help to avoid some of the overlap and also saves money, he says.
Health plans also use mashups of clinical and claims data to better develop quality scoring for HEDIS metrics, and to verify the risk adjustment that allows for higher reimbursement in the Medicare Advantage program, says Seth Frazier, chief transformation officer for Evolent, an Arlington, Va., firm specializing in the technical side of population health.
Interoperability (not!)
For health plans to take advantage of the potential for data to cut costs, they have to get a hold of it. That may be simple for easily accessed information from partners that use common vendors, but may get more complicated and expensive as they work with more providers using more obscure technology.
HIEs have suffered from a lack of interoperability—the ability of one data system to talk to another. Because data and software companies are often competitors batting in a do-or-die business environment, they build information systems in a proprietary way to lock in market share. Their products don't play nice with one another. An HIE wanting to connect two databases often has to build a custom interface. While that's doable, it's expensive and time-consuming. For example, when Cal INDEX has done it, the project takes three to six months.
Hospitals exchanging data with outside health professionals or hospitals, 2014
Source: Robert Wood Johnson Foundation "Health Information Technology in the United States, 2015: Transition to a Post-HITECH World"
Interoperability, mouthful though it may be, has become a buzzword in Washington, as several members of Congress have taken an interest in the federal investment of $35 billion in electronic medical records and information sharing that was part of the federal stimulus initiative of 2008. They've asked some hard questions about why, even if the money has placed electronic medical records in most doctors' offices and hospitals, the big savings from efficiency haven't yet materialized. Interoperability is a major culprit. "After spending $28 billion so far of the $35 billion total taxpayer investment [in health IT], significant progress toward interoperability has been elusive," a group of senators wrote in a Health Affairs blog last year.
There is also evidence of some intentional information blocking, apparently by vendors and providers. In an April 2015 report, the federal Office of the National Coordinator for Health Information Technology called out health IT vendors that charge fees for every time patient data are sent or received. The report also chided providers that hold on to data, citing privacy or security concerns, to "enhance their market dominance." Legislation to stop information blocking and improve interoperability is being floated in Congress.
For insurers expecting seamless HIE to be part of their central strategies in the era of value-based payment, these technical hurdles are an annoyance. "Interoperability remains a major challenge to most systems that are out there," says Charles Kennedy, MD, chief population officer at Aetna.
"The barriers are huge," says Coussoule. "Every [health] system we talk to has a different technical system, differences in how they capture data in format and structure. There's not a simple way to exchange data that everyone employs. And on the payer side, we run different kinds of systems too."
Even though the Tennessee Blues see their data analytics as pretty robust, they have notable limitations. Access would be easier if there was a statewide HIE, Coussoule says, but that doesn't exist in Tennessee. There was a statewide HIE that the health plan helped support, but it wasn't well used and it was never resolved who would pay for it. The HIE fell apart four years ago. "I think most people would argue that the idea of it is very good and sound," says Coussoule. Having a longitudinal record of a patient's care over an extended period of time would be pretty powerful, he observes, but there are a lot of security and logistical challenges.
Health plans also benefit from HIEs by being able to build a profile of new members without waiting for the first visit to a doctor to start getting health status information about them. This is a particular need as millions of new members get covered through the ACA exchanges, says Mark Martin, director of payer and vendor services for Availity, a health care information networking company. That patient could be a "time bomb," Martin says, whose expensive health needs could not be planned for without access to clinical information early in the membership.
Population health projects really rely on an integrated platform of information systems that can work together, says Evolent's Frazier. "For health plans to get value out of these investments, the issue of interoperability is really essential," he says.
Glossary
Health information exchange is abbreviated to HIE, and each letter is pronounced separately.
You can build an HIE or you can "do" HIE by sharing health-related data between two or more organizations.
HIEs are sometimes called health information organizations (HIOs).
There are statewide public HIEs run by state governments or their designees; private HIEs set up by providers, payers, ACOs, or public health agencies; and regional or community HIOs that are usually not for profit and a joint effort by various parties within a market.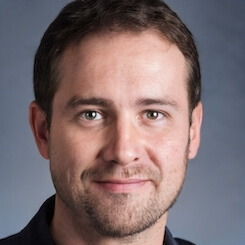 Paul Lendner ist ein praktizierender Experte im Bereich Gesundheit, Medizin und Fitness. Er schreibt bereits seit über 5 Jahren für das Managed Care Mag. Mit seinen Artikeln, die einen einzigartigen Expertenstatus nachweisen, liefert er unseren Lesern nicht nur Mehrwert, sondern auch Hilfestellung bei ihren Problemen.