Forget about "publish or perish." A program developed by Anthem lets young physicians publish to flourish. Anthem's American Resident Project (ARP) provides an opportunity for a select few up-and-coming doctors (the program calls them fellows) to write one blog post a month on a subject of their choice. In turn, this can lead to a host of networking and educational opportunities, many in person.
Anthem officials say they recognize the crucial role that young physicians will play in the ongoing transformation of the health care system and want to forge relationships early with these professionals. Sounds simple, but such physician–payer collaboration would have been difficult to envision until just a few years ago. Terms like "hassle factor" and "gatekeeper" reflected a pervasive lack of trust about an industry that many physicians considered Big Brother holding the purse strings.
Her own perspective
But today's young physicians really do seem different. Kerri Vincenti, MD, a 31-year-old radiology resident at Pennsylvania Hospital in Philadelphia, approached Anthem's program with wariness, not hostility. "I wanted to make sure that what I was writing would reflect my perspective and that someone wasn't going to be changing the heart of the message during the editing process. And I haven't found that that's happened," says Vincenti. "I even raised that concern in my interview prior to becoming a part of the project. I wanted to make sure that my articles were really written by me, not someone from some big health care plan looking at it and saying, 'I don't like what she's saying. Change it. That goes against what we want.'"
Anthem launched ARP in 2013, and 14 participants have passed through the program so far. (Currently, there are 10 fellows, and the application process has just opened for the Class of 2016.) In 2015, there were nearly 17,000 visits to the program's website, 14,000 unique visitors, and over 25,000 page views by people wanting to know what's on young doctors' minds. The fellows receive $2,000 a year.
Some of the participants' writings are picked up by other online publications such as KevinMD, MedTech Boston, and the Figure 1 Blog. This virtual interchange extends to the real world. The ARP organizes, sponsors, or participates in events across the country. At some, fellows can pitch ideas on how to, for instance, improve primary care. These are delivered in front of a Shark Tank–style panel, which includes Anthem officials, other residents, and young physicians. These are the events that keep Arshya Vahabzadeh, MD, engaged in the Anthem program. Vahabzadeh is a psychiatrist at Massachusetts General Hospital and a director at a neuroscience startup, Brain Power. "You can be a panelist. You can be a judge. It lets medical students, young doctors, and other clinicians interact."
Ready and willing
Vincenti and Vahabzadeh seem headed for leadership roles. Vahabzadeh, who hails from Great Britain, is triple trained in family medicine, psychiatry, and pediatric psychiatry, and last year he was named one of MedTech Boston's 40 Under 40 Healthcare Innovators. Vincenti, who graduated from George Washington University School of Medicine and Health Sciences two years ago, serves as the lead radiology department representative on her hospital's quality improvement council.
Craig Samitt, MD, Anthem's chief clinical officer, says that "the future is in the hands of a younger generation that hasn't grown up with a defined paradigm that we then have to change." He adds only somewhat jokingly about the blog posts that, "I'd give up my day job just to be able to read all of the tremendous, thoughtful pieces that these residents and young physicians write, because they are the future of the industry."
Samitt continues: "Our industry is going through a period of full-scale value-based change, and I would even describe it as reinvention." Previous generations of physicians who trained and practiced in an era when reimbursement was volume-based, access to information was rudimentary at best, and care models were hierarchical might have a tough time with such reinvention, he says.
But probably not so this youthful cohort of physicians. Vincenti says her generation brings a different mindset to medicine. "I think younger doctors embrace evidence-based medicine a little bit more readily. I think the older physicians tend to cite consensus-based medicine as a reason for why they do things a certain way: 'Well, this is how it's always been done', or, 'This is what I've seen.' Meanwhile, younger doctors are a part of a generation that tends to question a little bit more: 'Why should we do it that way if the large-scale studies show that it should be done this way, and it's better for the patient?'"
Younger doctors also want more work–life balance. "We love what we do, and we love how it helps people, but there has to be a balance," says Vincenti. "We want to have a life outside of our jobs, whether that's for family or a more flexible lifestyle that allows us to pursue our nonmedical interests."
Team players
That's one of the possible reasons that young doctors seem more willing to work in teams, says Samitt. He doesn't know whether medical education focuses more on teamwork these days, but the impetus for work–life balance makes younger doctors more open to handing off some duties. "They are going to do well in a team-based setting."
Vahabzadeh says that older doctors may spend decades in a particular job in a particular hospital. He says younger doctors have an array of choices and may split their time among several different employers or enterprises. "Quite a number of my colleagues are involved in some kind of business or startup," he says.
Vincenti hardly ever deals with health plans directly because she's hospital-based; health plan haggling is an administrator's job. Vahabzadeh, on the other hand, is a child psychiatrist, so he faces the parity issue. "I've had to spend time on the phone trying to get a person admitted to the hospital," he says. He's had to plead his case "whereas I know if it was an asthma attack or a problem with the liver, it would be a no-brainer."
Sounds like an idea for a blog post. Vincenti appreciates the platform. "It's an outlet for me. I enjoy writing, and I enjoy putting down into words what I feel I get out of medicine in a more creative way."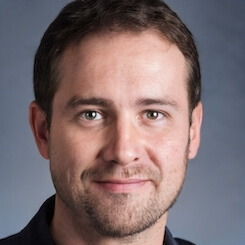 Paul Lendner ist ein praktizierender Experte im Bereich Gesundheit, Medizin und Fitness. Er schreibt bereits seit über 5 Jahren für das Managed Care Mag. Mit seinen Artikeln, die einen einzigartigen Expertenstatus nachweisen, liefert er unseren Lesern nicht nur Mehrwert, sondern auch Hilfestellung bei ihren Problemen.