MD Anderson has some experience with this sort of ambitious effort, and its president has some can-do suggestions to make it work.
Tweet Widget
(link is external)
President Obama's announcement of a "cancer moonshot" to cure cancer in his State of the Union address is a reminder that cancer is now our most discussed and debated disease. No way would heart disease or diabetes stir up so many ideas and opinions. HIV/AIDS is still a terrible disease but it has faded as a hot-button issue. About 45,000 Americans are newly infected with HIV each year, according to the CDC. Fortunately, though, treatments have improved. Far fewer Americans are dying from disease (6,955 in 2013), and the tenofovir–emtricitabine combination being sold as a preventive pill may help tamp down the incidence rate.
But, as Donald Trump might say, everything is huge about cancer. Really huge. The number of Americans who get it each year (1.7 million), and the number who die from the disease (almost 590,000). The organized interest groups (the American Cancer Society, the American Society for Clinical Oncology, the American Association for Cancer Research, to name just a few), the specialized cancer cancers (MD Anderson, Dana-Farber, Roswell Park), the government agencies (chiefly the National Cancer Institute), and the pharmaceutical industry—all huge.
Vice President Joe Biden is the public face of the cancer moonshot but will need a strong manager to coordinate the effort.
And there's the size of the bill that has to be paid. Several years ago, the Agency for Healthcare Research and Quality (AHRQ) estimated the total direct medical costs of cancer at $88 billion, which is slightly less than the estimate of $95 billion for heart disease that the agency made at about the same time. The AHRQ estimate was made before the recent wave of expensive oncology drugs, so the direct costs today are probably even higher.
National Cancer Institute (NCI) researchers projected that cancer costs could reach $173 billion in 2020, although like the AHRQ estimate, those projections were done several years ago, so they don't factor in the oncology drug boom. The country's total expenditures on health care exceeded $3 trillion in 2014 (the latest year for which there is an estimate), so spending on cancer is a relatively small proportion (3% to 5%) of American health care spending over all. Still, no one is going to argue that it's less than real money.
Individual Americans are starting to experience the rising cost of cancer. Results of a survey of 4,719 cancer survivors published in the January 2016 issue of Health Affairs showed that about a third went into debt because of expenses related to the disease and 3% filed for bankruptcy. Over half of those who had gone into debt had taken on obligations of $10,000 or more.
Political grind
All of this—and, of course, the current excitement about treatment advances—adds up to a lot of interest in the cancer moonshoot and jostling about how it should be organized and what should it try to achieve. As Carl Zimmer, writing for Stat, has pointed out, this is the third of Obama's big scientific splashes. It may be years before we know whether the cancer moonshot and the two others—the BRAIN Initiative and the Precision Medicine Initiative—lead to real advances. On January 28th, Obama signed a memo creating a White House task force on cancer that Vice President Joe Biden will lead. Several days later, the White House announced that it would be asking for $755 million for cancer research in the 2017 budget.
Naturally, people will bring their prior beliefs and experience to this project. Initiatives—they sound like a fresh start but they never come out of nowhere. Researchers working on cancer vaccines will want to see funding for cancer vaccines, and those working targeted drug therapies (mTOR inhibitors and the like) will want to see funding for targeted drug therapies. Biden is the public face of the cancer moonshot, and Biden's staff has reportedly floated two ideas as priorities: CMS coverage of tumor sequencing and a government-based, open database of genomic information. But there's a lot of debate yet on the value of tumor sequencing and who should pay for it. Insurers we have spoken with are scrambling to rein the cost of genetic testing of all kinds and don't think they should be paying for research.
Michigan Republican Rep. Fred Upton has bucked some in his party and praised the cancer moonshot, partly because a concerted cancer effort could swing support behind his controversial 21st Century Cures legislation. Upton says the legislation would modernize drug and device research and approval. Critics say it will weaken FDA oversight.
Vincent DeVita, MD, who was interviewed about his book, The Death of Cancer, for our January issue, was chief of the medicine branch at NCI during the federal government's last big push on cancer, the Nixon administration's War on Cancer. DeVita is ardently optimistic about the future of cancer treatment, but also a veteran of cancer political and public relations machinations. The moonshot moniker worries him: "The implication is that it has a date certain." DeVita says Mary Lasker's promise, picked up by Nixon, that the War on Cancer would conquer cancer by 1976 was a big mistake. "Everyone in the field knew it was absurd," he writes in his book. Promises this time may be kept more open ended.
MD Anderson precedent
But vagueness could also be a problem. "You don't want to just fund activity," says Ronald DePinho, MD, president of MD Anderson. "You want to fund milestone-driven projects that are going to meet a particular endpoint."
DePinho, not an astronaut, does have some experience with cancer moonshots. MD Anderson, a master at public relations, launched its cancer moonshot program four years ago and is probably responsible for the working name of the Obama initiative. Thirteen different cancers are listed on the cancer center's moonshot website. The goals vary. For B-cell lymphoma, it is to double the cure rate in five years. For chronic lymphocytic leukemia, it is replacing chemotherapy with ibrutinib (Imbruvica), a Bruton's tyrosine kinase inhibitor.
DePinho says the key ingredients to MD Anderson's program include multidisciplinary teams, sufficient funding (including intellectual property revenue), and teaming up project managers and other professionals to work with researchers. He says the federal effort must avoid the organizational pitfall of failing to bring different teams of researchers together. Biden has political gifts, but if DePinho is right, it seems like he will need a brilliant, focused administrator by his side to herd the cats.
Should the cancer moonshot tackle skyrocketing cancer costs? Here DePinho was cautious and politic, noting that costs were complicated and efforts to tame them have to "preserve the interest in the private sector" in drug development. MD Anderson is hardly an idle bystander when it comes to drug development; DePinho describes it as the "number 1 clinical trial engine in cancer in the world" and mentions the intellectual property revenue more than once. He believes that "science-driven drug discovery" and a clearer understanding of cancer and targets at which drugs should be aimed can reduce the failure rate in clinical trials, which would, in turn, reduce development costs. "If 19 out of 20 drugs in clinical trials fail, you are paying for those failures as well as the 1 in 20 success," DePinho says.
Cost savings could also be a side effect of efforts to integrate clinical and research data in DePinho's view. He says that his medical center has developed an IT system that brings together the "separate universes" of clinical data from electronic health records and research data. That kind of data integration helps create a "learning system" that should lead to more accurate predictions about which patients will benefit from drugs, so the expense of treatment of patients for whom they won't work (or will be too toxic) will be avoided.
One serious catch: Data integration ain't cheap, so if there is cost savings, it may be apparent only in the long game. DePinho says MD Anderson spent hundreds of millions of dollars on its IT infrastructure to pull this off.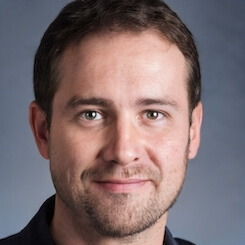 Paul Lendner ist ein praktizierender Experte im Bereich Gesundheit, Medizin und Fitness. Er schreibt bereits seit über 5 Jahren für das Managed Care Mag. Mit seinen Artikeln, die einen einzigartigen Expertenstatus nachweisen, liefert er unseren Lesern nicht nur Mehrwert, sondern auch Hilfestellung bei ihren Problemen.