Their care of loved ones defrays costs that would otherwise have to be borne by the health care system, but they too often go it alone.
Anna Boyle is struggling to figure out how to care for her mother. After a string of health issues put Doris Boyle in and out of Boyle's care for the past three years, the 88-year-old was diagnosed with Alzheimer's disease. (Names have been changed at the request of the family.) She has been living with Boyle's family full time since Thanksgiving.
"This year, her decline has just been unbelievable. Today she failed to recognize my daughter for the first time and she's very confused," the 53-year-old legal assistant from Tampa, Fla., said shortly before Christmas.
"She's been a strong woman all her life," Boyle says. "Now it's almost like she's a baby again at times."
Soldiering on
Boyle is facing what millions of Americans must cope with each day—taking care of loved ones who cannot properly care for themselves. And often these families soldier on, with no or limited outside support. The numbers are staggering, with 43.5 million Americans—or nearly 15% of the population—providing care to a loved one, a 2015 study by AARP and the National Alliance for Caregiving found.
As the population ages, the caregiving situation is expected to become more acute. The prime age for caregivers is 45 to 64, according to AARP. Right now, there are seven people in that age group for every person age 80 or older. By 2030, there are projected to be only four potential caregivers for every person age 80 or older.
Caregivers spend an average of 24 hours a week on caregiving, and nearly 60% have to tackle complex medical tasks, such as giving injections or dealing with catheters. Most have received no training.
Physical, emotional, and financial stresses from caregiving
Source: AARP, "Caregiving in the U.S.," June 2015
And a third of caregivers do it all on their own, without any paid or unpaid assistance. In fact, many have to pay out of pocket to provide financial assistance for their loved ones A report by the insurer Genworth found they pay an average of $10,000 out of pocket a year.
"You cannot ignore these people," Susan C. Reinhard, AARP's senior vice president, says of caregivers. The unpaid care they provide came to $470 billion in 2013.
All that unpaid care had an economic value of $470 billion in 2013, according to an AARP report. "The problem is that family caregivers are invisible, but you cannot ignore these people," says Susan C. Reinhard, senior vice president at AARP. If the caregiver gets sick or is hospitalized, "things can fall apart quickly," acknowledges Philip Painter, chief medical officer at Humana.
Yet they often are ignored. That can be to the peril of the patient and the caregiver alike.
Takes a toll
Caregiving may take a toll on the health of caregivers. Research has shown that the health of family caregivers can be adversely affected by the burden, notes Painter, and the risk increases with time and as the condition of the person being cared for worsens. A Genworth study found that caregiving negatively affected the health of more than 40% of caregivers, and a third reported extremely high levels of stress. AARP found 17% of respondents were in fair or poor health.
It would seem to be in the interest of payers to support caregivers and keep them healthy. An overburdened, stressed-out caregiver might end up needing medical care for any number of conditions. The payers, covering the bills of those being cared for may also be affected. If a caregiver can't keep up with her caregiving responsibilities because she is sick, the person being cared for may be at risk for hospitalization or admission to a skilled nursing facility.
Sandy Wollenhaupt, of Russell, Ky., was fortunate in many ways when she was caring for her mother, Imogene Vallance, who died in 2013 at age 80. Wollenhaupt is a nurse, and thanks to an understanding employer, she was able to come home during the workday to help care for her mother. Her husband, kids, and sister-in-law—also a nurse—pitched in. Still, it was difficult to do all that needed to be done, particularly as her mother lost mobility. Wollenhaupt's blood pressure shot up, and she had to start taking medication to control it.
"It was frustrating and hard to try to balance being a mom and a daughter and full-time employment. A family is asked to do a lot if they want to keep family members at home," she says.
Caregiving can also undermine people's financial well being. Caregivers often must dip into savings to cover the out-of-pocket expenses of their loved ones, cut back on their work hours to provide care—or drop out of the workforce altogether. Boyle, the Tampa legal assistant, faces a common dilemma. She is worried about her mother having the care she needs when she and her supportive family are either at work or at school. "If I have to drop out of work, it would bankrupt us," she says. She has lined up a spot at a nearby adult daycare center to provide care as needed.
More than half of caregivers said they had to work fewer hours, and one quarter said they missed out on career opportunities because of their caregiving responsibilities, Genworth found.
An AARP survey found that 10% of caregivers aged 50 and older quit their jobs or took early retirement to provide care, while 17% took a leave of absence. Those who left the workforce lost about $300,000 in wages and benefits. "We need to help them stay on the job," says AARP's Reinhard.
12 weeks of paid leave
"For the vast majority of middle-income Americans, there is not much financial assistance" for caregivers, says Kathleen Kelly, executive director of the Family Caregiver Alliance.
The Family and Medical Insurance Leave (FAMILY) Act, which has been introduced in Congress, would provide workers at all companies with up to 12 weeks of paid leave if they are dealing with their own serious health condition or that of a family member. Workers would be able to earn up to two thirds of their monthly wages. California, New Jersey, and Rhode Island are the only states that offer paid family medical leave.
Almost half of states have unemployment insurance available for workers who voluntarily leave their jobs to serve as caregivers, but it's seldom publicized and can be hard to collect, a study by AARP, the Commonwealth Fund and the SCAN Foundation found. Kathleen Kelly, executive director of the Family Caregiver Alliance, a national not-for-profit group based in California, had no idea before the study was conducted that California had unemployment insurance for caregivers. "We were as surprised as anybody else. It's there in theory. In practice, I'm not sure how much it's utilized." One possible source of financial assistance for caregivers comes from Medicaid. Most states have programs that use a waiver to allow someone who is on Medicaid to select a personal care attendant, such as a family member.
Most preferred financial support policy
Show caregivers the money!
Source: AARP, "Caregiving in the U.S.," June 2015
The caregiver is then paid by Medicaid, Reinhard says. Program specifics can vary from state to state. However, "for the vast majority of middle-income Americans, there's not much financial assistance," Kelly says.
Insurers take steps
A few health plans have started to take some steps to recognize and support caregivers. Tennessee is at the forefront of caring for the patient and the caregiver through CHOICES, which provides long-term care through TennCare, the state's Medicaid program.
The program is available for adults aged 65 and older, and for younger adults who have a physical disability. They must qualify for Medicaid long-term services and supports, and be unable to do everyday activities, such as taking medications and toileting.
Participants must either need the level of care provided in a nursing home or be at risk of having to move to a nursing home if they don't receive the extra care. CHOICES can provide in-home care and help people stay in their homes longer. Payers should appreciate that remaining at home is far less costly than nursing home care. According to Genworth's 2015 Cost of Care Survey, the cost of hiring a home health aide or homemaker services worker averages $20 an hour nationally. In comparison, living in an assisted-living facility averages $43,200 per year, while a semiprivate room nursing home costs an average of $80,300 per year, and a private room costs $91,200.
Projected long-term care expenditures, 2015–2050
Billions $
Source: American Council of Life Insurers, "Who Will Pay for Our Long-term Care?," October 2014
As part of CHOICES, health plans now must take the needs of the caregivers into account, not just those of the patients. "It recognizes the very important role that caregivers play," says Patti Killingsworth, chief of long-term services with TennCare.
In-home assessment
Within 10 business days, the state's three Medicaid managed care organizations—Amerigroup, BlueCare Tennessee, and UnitedHealthcare Community Plan— are required to do an in-home assessment of both the new member and his or her caregiver and develop an initial care plan, she says. That plan includes actions that are necessary to support the member and to help maintain the health and well being of caregivers to help ensure their ability to provide care to the member. For example, caregivers might receive some training that would help them in their caregiving duties or other types of support, such as respite care or referrals to support groups.
Tennessee's CHOICES program makes health plans take into account the needs of caregivers, says Patti Killingsworth, chief of long-term services at TennCare, the state's Medicaid program.
The goal of the program is to help allow people who need long-term care services and supports to receive that care in their homes and other community based settings.
"At the same time, we do want to support caregivers, and absolutely recognize that supporting caregivers is an essential aspect of helping older adults and people with disabilities live in their own homes," Killingsworth says.
Humana at Home program
The challenges and burdens also are recognized by Humana, which has a strong presence in the Medicare Advantage market. The insurer has extensive resources for caregivers through its plans and on its website. As part of its Humana at Home program, for example, the insurer helps older adults to remain in their homes through services such as a personal care manager who is a nurse or licensed clinical social worker. The care managers talk with both the Humana members and their caregivers regularly, and they provide telephone or in-home services for about 1 million Humana members, says Painter, the chief medical officer.
"Things can fall apart quickly" if the caregiver gets sick, says Philip Painter, Humana's CMO. Yet caregivers are often ignored, and that can be perilous for caregiver and patient alike.
They also have access to local resources for members and caregivers, such as information on adult daycare facilities or transportation options. "Over time, we've built up this very robust community resources directory," notes Painter.
All caregivers can access Humana's Caregiver's Toolkit (even if you are not a Human customer). The booklet has pages for recording medications and medical conditions and some basic tips for how caregivers can take care of themselves, including the useful admonition to set some time aside for yourself.
Meanwhile, state and federal lawmakers are pushing ahead with legislation designed to help caregivers. The CARE (Caregiver Advise, Record, Enable) Act is designed to help caregivers stay informed when a loved one is in the hospital and to prepare them to care for that person once discharged. AARP is championing the legislation, which has been enacted by 18 state legislatures and is under consideration in 22 others. Here are the three main provisions of the law:
Hospitals or rehabilitation facilities are required to record the name of the family caregiver when a loved one is admitted for treatment.
The family caregiver must be notified if a loved one is going to be discharged to another facility or released to the home.
Hospitals and rehabilitation facilities are required to provide explanations and in-person instruction about medical tasks that a family caregiver will need to provide at home, such as transferring a person out of a wheelchair, giving medications, or caring for wounds.
This may all seem like common sense—and none of it costs very much. Yet, says Kelly, these simple efforts often aren't made.
One goal of the CARE Act is to reduce hospital readmissions, and offering instruction to caregivers may help in that regard, Reinhard says. Oklahoma became the first state to enact the CARE Act, in 2014. It was supported by Republican Gov. Mary Fallin, who had personal experience caring for her bedridden mother while raising a family of her own.
There are several efforts at the federal level that would ease the caregiver's burden. At the end of 2015, the Senate approved the RAISE (Recognize, Assist, Include, Support, and Engage) Family Caregivers Act, which would set in motion a national strategy for supporting caregivers. The bill is pending in the House.
Earlier in 2015, members of Congress formed the Assisting Caregivers Today caucus, designed to bring more attention to the challenges facing caregivers. Rep. Lujan Grisham, a New Mexico Democrat, introduced a bill to create a national Care Corps, modeled after the Peace Corps, in which volunteers would provide services designed to help older adults and those with disabilities continue to live independently. Meanwhile, Rep. Nita Lowey, a New York Democrat, introduced the Social Security Caregiver Credit Act.
The plan would provide Social Security earnings credit for caregivers who leave their jobs or cut back their work hours to care for a loved one. Hillary Clinton has come out in support of Social Security credits for caregivers and has proposed a $6,000 tax credit to cover expenses of those who serve as caregivers.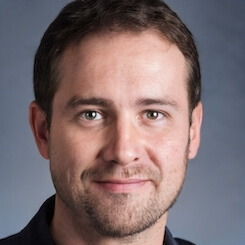 Paul Lendner ist ein praktizierender Experte im Bereich Gesundheit, Medizin und Fitness. Er schreibt bereits seit über 5 Jahren für das Managed Care Mag. Mit seinen Artikeln, die einen einzigartigen Expertenstatus nachweisen, liefert er unseren Lesern nicht nur Mehrwert, sondern auch Hilfestellung bei ihren Problemen.