Free-market advocates question state say-so over major hospital projects. They have a strange bedfellow.
Is health care a free market? Legislators in Florida and Virginia want it to be, so they are moving to scrap the laws that require health care providers to get state approval before they expand or add services. Meanwhile, hospital interests in several states are fighting to preserve some measure of state control.
Known as certificate of need (CON) laws, the mere existence of these statutes has managed to do the otherwise undoable: bring Republican legislators and one governor to embrace an Obama administration goal.
The dawn of CON
The state-level CON laws are a legacy of a 1974 federal law that required each state to issue a certificate of need before hospitals or other providers could move forward on major expansions. The idea was to reduce health care costs and improve access by avoiding duplication and over-saturation of services.
However, the laws didn't quite work as designed, says Christopher Koopman of the market-oriented Mercatus Center at George Mason University. By 1987, Congress repealed the CON mandate along with its funding. But not all states backed away from CON. Today, 36 still have some form on the books, according to the National Conference of State Legislatures, although, as Brock Slabach of the National Rural Health Association notes, they're not as strict as they once were.
"What we've found is that states with certificates of need have fewer hospitals overall," says Christopher Koopman of the Mercatus Center at George Mason University.
Three decades on, the Obama administration took notice, maintaining that CON laws do not conform to the ACA. The Department of Justice (DOJ) antitrust division and Federal Trade Commission (FTC) have urged state officials to "avoid adopting—or to reform existing—rules that unnecessarily limit" health care competition, DOJ antitrust chief William Baer told a health care conference at Yale University in November. Baer held out Virginia as an example of how the DOJ and FTC are working with states to convince officials that CON laws "create barriers to entry and expansion, limit consumer choice and stifle innovation." Just last year, Hospital Corporation of America overcame a 14-year legal battle to open the first new hospital in Loudoun County in a century—and Loudoun County, which is an hour west of Washington, is not some sluggish economic backwater. The county's population has tripled, to 350,000, in the past 20 years.
If formulating legislation is akin to making sausage, dismantling laws can be messier. In October, the DOJ and FTC issued a joint statement calling for the repeal of Virginia's certificate of need law. But then FTC Commissioner Julie Brill backtracked in a separate statement to a Virginia legislative working group exploring various ways of revising the law.
"Empirical evidence on the success or failure of COPN to obtain their numerous objectives—in Virginia or beyond—is limited, and we lack evidence on the broader impact of COPN repeal," Brill said in the statement. (In Virginia, the CON law is called the certificate of public need law, so the acronym is COPN.) She acknowledged that neither the justice department nor FTC has done a "close, statewide analysis" of Virginia's laws and that conclusions in the joint FTC–DOJ statement "appear unsupported by a solid empirical foundation."
Mechanism for ongoing review
The Virginia working group spent about a year to come up with recommendations to reform Virginia's statute—to "modernize and update" the law and create a mechanism for ongoing review, says Julian Walker of the Virginia Hospital & Healthcare Association. Those recommendations called for process reforms to the the state's COPN law. However, the legislature's lower House of Delegates has moved forward two bills that all but ignore the working group's recommendations and offer varying degrees of repeal instead. Those bills are pending in the state Senate, but whether they ever become law is unclear. Virginia Gov. Terry Mc­Auliffe, a Democrat who ran former President Bill Clinton's 1996 campaign and Hillary Clinton's 2008 presidential campaign, has said he's against total repeal.
In Florida, the free-market advocates have a clearer path to repeal. Gov. Rick Scott, a Republican, has advocated for it. The House is considering a bill to repeal in full the state's CON law, says Lindy Kennedy of the Safety Net Hospital Alliance of Florida. The Florida Senate is considering a more nuanced approach, according to Kennedy.
Repealing certificate of need laws jeopardizes safety net hospitals, contends Lindy Kennedy of the Safety Net Hospital Alliance of Florida.
The legislation would allow builders of new health care facilities to forgo CON review if they agreed to certain thresholds of charity care and pay into the state's Medicaid fund and small business employer insurance marketplace or pay fines. Whether the two houses can reconcile their bills by the end of their session remains to be seen.
Restricting entry
For free-market proponents, the evidence for the anticompetitive effects of CON laws is plain. The Mercatus Center—the Koch brothers are major benefactors and Charles Koch sits on its board—has done several studies of CON laws in individual states, including Virginia and Florida. "What we've found is that states with certificates of need have fewer hospitals overall, fewer rural hospitals, fewer ambulatory surgery centers overall, and fewer rural ambulatory surgery centers," says Koopman, a research fellow at the center. "The idea that certificate of need, by restricting entry into the market, is somehow going to increase access is difficult to justify in theory, and the evidence doesn't seem to be there to support that it's actually happening in practice."
Koopman cites a study based on data from Health Care Cost Institute that shows that the more hospitals in a market, the lower the costs. Hospitals that have a market monopoly have prices that are 15.3% higher than hospitals in areas with four or more hospitals.
CON advocates say that health care does not function like a free market, but Koopman dismisses that with this explanation: "Most of that is because of these cascading government interventions over the past 50 years; you have so many government programs involved in health care that in its current iteration it doesn't look like a free market."
Safety net threatened
Yet that imperfect market is the one that today's hospitals and providers have to compete in, hospital groups say. "The challenge is that decades of government decisions have put health care providers in the position of having to provide substantial amounts of care to people that are uninsured, underinsured, or in government-subsidized programs," says Walker, at the Virginia hospital group. "That means a burden of substantial free and discounted charity care."
The Virginia hospital association conducted a study last year that showed Virginia's per capita health care costs were lower than 10 of the 16 non-CON states and that Virginia's costs are below the national average of $6,555. In its January–February 2016 newsletter, the association held out Pennsylvania as a counterexample to the argument that repealing CON statutes encourage competition. According to the Pennsylvania hospital associaton, a decade after the CON law was repealed, Pennsylvania ended up with 29 fewer general acute hospitals but with 133 more ambulatory care centers.
In Florida, safety net hospitals worry that an oversupply of hospitals will cause some to cherry-pick healthier patients with commercial insurance and dump complicated cases and Medicaid and uninsured patients on them. "Repealing certificate of need laws jeopardizes our safety net hospitals by luring insured patients from hospitals that provide highly specialized but often unprofitable procedures regardless of a patient's ability to pay," says Kennedy of the safety net hospital group in Florida. That could compromise specialized, high-level care like perinatal and neonatal intensive care units, burn centers, trauma centers, and transplant programs, she says.
In those specialty units is where the realities of health care are colliding with free market principles, but the latter may prevail thanks, in part, to the strangest of bedfellows.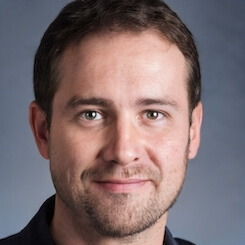 Paul Lendner ist ein praktizierender Experte im Bereich Gesundheit, Medizin und Fitness. Er schreibt bereits seit über 5 Jahren für das Managed Care Mag. Mit seinen Artikeln, die einen einzigartigen Expertenstatus nachweisen, liefert er unseren Lesern nicht nur Mehrwert, sondern auch Hilfestellung bei ihren Problemen.