Coverage kicks in if someone has a major illness like a heart attack or stroke. And because critical illness policies are a voluntary benefit, they help employers cut costs to avoid the Cadillac tax on health benefits.
Tweet Widget
(link is external)
Shifting costs to employees gives them an incentive to keep health care costs down. That's the "skin in the game" theory behind high-­deductible health plans. The only problem with this theory is that it leaves a great swath of American households vulnerable to a crushing load of debt in the event of a serious illness. And studies show that employees don't usually shop for care on the basis of price anyway.
But American health care abhors a vacuum almost as much as nature does. Insurance companies are stepping in and taking some of that skin out of the game with critical illness policies that provide coverage for a variety of significant health conditions, including heart attack, stroke, and cancer. Those three conditions account for 75% of all serious (and costly) medical conditions, says Gary Harger, vice president of voluntary products in UnitedHealthcare's Specialty Benefits division. "Employees are looking for financial certainty, and employers want to help fill that need," he adds. "That's why we're seeing insurers offering critical illness policies and, as more insurers move to high-deductible plans, these plans become more attractive."
Avoiding the Cadillac tax
Critical illness policies come in two basic models, with or without an employer-paid coverage floor. Employers that offer these policies and who want to ensure that employees have some basic protection available to them may pay for a base portion of critical illness coverage, usually $5,000 to $20,000. Employees can buy more coverage on top of that if they choose, usually up to $40,000. More often, though, employers do not contribute and employees pay for the entire policy. When employers don't kick in, employees tend to buy $15,000 to $20,000 in coverage.
For employers, one of the primary attractions of these plans is that the indemnity coverage they provide generally is not subject to the ACA excise tax on premiums. Until the implementation of the so-called Cadillac tax was delayed late last year, employers had been paring their offerings to avoid the tax by shifting costs to employees with high deductible coverage and by offering a variety of voluntary benefits employees can buy that do not count toward the benefit value used in the Cadillac tax calculation.
These factors help to explain the growth of critical illness policies. In its annual National Survey of Employer-Sponsored Health Plans, Mercer reported that 45% of employers with 500 or more workers offered employees critical illness policies in 2015. In 2009, one year before the ACA was signed into law, 34% of these employers offered such policies.
This year, employers that had maintained a rich benefit but were trying to reduce their exposure to the excise tax are looking hard at the advantages of voluntary benefits, including critical illness policies. A Willis Towers Watson survey of more than 300 benefits professionals found that a third believe that voluntary benefits were important to their total rewards strategy in 2015, but more than half (56%) predicted such benefits would be important in 2018, the year the excise tax was scheduled for implementation, according to Amy Hollis, voluntary benefits leader with the company.
In December, the Obama administration delayed the Cadillac tax until 2020, bowing to pressure from unions and employers. Unions argued that the tax would penalize their members by taxing benefit packages that came at the expense of wage gains. Employers oppose the tax because rich benefit offerings are part of total compensation to attract and retain talent.
Growing popularity
In the Willis Towers Watson survey, 44% of responding employers said they offered critical illness policies in 2015 and 73% expect to do so by 2018. Clearly, employers were looking to avoid paying the excise tax. Perhaps looking ahead to the original implementation date of the Cadillac tax, WTW said in its 2016 report, "Voluntary benefits offset the reduction in benefit value by closing coverage gaps. Organizations are not yet capitalizing on this opportunity, although we expect this to change as 2018 approaches."
Attractive to older folks
But aside from the ACA and the Cadillac tax machinations, critical illness policies have the virtue of giving employees more choice, Harger says. Since they are part of employers' offerings of voluntary benefits, critical illness policies allow employees to select coverage à la carte. Older employees who recognize they have a greater chance of experiencing a serious illness can buy additional coverage while younger workers are more likely to take a pass.
Tim Weber, who runs Mercer's voluntary benefits consulting business, says experience with critical care coverage has gone as expected, meaning it's mostly an older person's buy. "The likely purchasers are primarily 40 to 49 years and then 50 to 59," he adds. "Those who are 30 to 39 don't purchase as rapidly or as much coverage as those who are older." The purchasers are also disproportionately women, notes Weber. "Women tend to see the value of health insurance because they're more concerned about covering risks."
Likely purchasers of critical illness policies are primarily ages 40 to 49, says Tim Weber of Mercer. Then comes ages 50 to 59. Younger people are less likely to buy.
Premiums vary. When employees purchase critical illness coverage for themselves through their employers, the premiums for a policy that would pay $5,000 start at about $60 per year, depending on factors such as the employee's age, location, and industry, according to Harger. Weber, at Mercer, also noted that premiums differ depending on many factors, including whether the insured is a smoker, whether his or her dependents are covered, and the percentage of employees who buy the critical illness coverage. If an insurer believes enrollment conditions make it more difficult to buy a policy, the insurer may set higher rates because of concerns about selection risk, notes Weber.
When companies buy some base coverage for their employees, they typically pay $5 to $10 per month per employee for $5,000 worth of coverage and employees pay $15 to $20 per month in premiums for additional coverage of between $15,000 and $20,000, according to Weber.
In addition to offering policies covering cancer, heart attack, or stroke, Harger says UnitedHealthcare's base critical illness plans cover costs associated with many other conditions, including amyotrophic lateral sclerosis, Alzheimer's disease, and Parkinson's disease and child illnesses such as cerebral palsy, cystic fibrosis, and muscular dystrophy.
"With that number of illnesses, you have a solid base of coverage for what many employees will see," says Harger. "Some insurers will offer coverage for fewer conditions and some will offer plans for more conditions. Our goal is to cover the most common conditions."
Buyer beware
Many companies sell critical illness coverage, including AFLAC, Cigna, MetLife, Transamerica, and Unum. Interest among employees is strong because of rising deductibles, says Weber. "That's what drives awareness and causes employees to think twice about how to pay if something happened. They see that they have a huge cost exposure. And these plans are a source of funds to cover expenses for a critical diagnosis," he says.
Many employees know that a critical diagnosis may require them to travel to get the best care, Weber comments. "When you hear the bad news about a cancer diagnosis, you want to find the best place to get that care whether it's Mayo, the Cleveland Clinic or some other highly regarded treatment center," he says. Once the employee gets a diagnosis for a covered condition, the insurer sends a check for the full amount and there are no restrictions on how the money is spent, Weber says, so people use the money to pay for travel, hotel costs, or household expenses if the employee is out of work for an extended time.
So are there downsides to these policies? If you believe that high deductible plans could infuse some needed price sensitivity into health care, maybe so, although critical illness is an area where market forces may not work. A recent Kaiser Health News article suggested that employees approach these critical illness policies with a healthy caveat emptor attitude and ask a lot of questions. Will they be covered for a recurrence of a pre-existing condition? Are certain conditions such as noninvasive breast or prostate cancer tumors excluded? Are there waiting periods before coverage begins? Are payouts limited by age?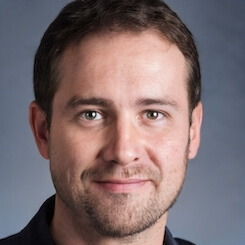 Paul Lendner ist ein praktizierender Experte im Bereich Gesundheit, Medizin und Fitness. Er schreibt bereits seit über 5 Jahren für das Managed Care Mag. Mit seinen Artikeln, die einen einzigartigen Expertenstatus nachweisen, liefert er unseren Lesern nicht nur Mehrwert, sondern auch Hilfestellung bei ihren Problemen.