ACOs are providers while MA plans are insurers. Still, CMS's Next Generation ACOs have a familiar look and feel.
It may not seem like such a big deal, but one of the important changes CMS made when it unveiled the Next Generation ACO program in January was to the financial benchmarks used to determine whether the ACO is saving money. CMS's other ACO programs have used national expenditures going back three years to determine benchmarks. The new program's benchmarking—which uses a one-year historical baseline that includes some adjustment for regional prices—resembles how Medicare Advantage (MA) plans get paid.
The "synchronization" of ACO and MA payment practices by CMS "suggests strategic thinking," says Robert Berenson, MD, a fellow at the Urban Institute. The agency, he says, appears to be trying to figure out how the two programs can fit together in a coherent approach—and perhaps defend traditional Medicare in the process. "I think it is reasonable that traditional Medicare is trying to develop new innovative approaches to be competitive with Medicare Advantage plans."
Capitation coming to ACOs
Chris Dawe, a managing partner for Evolent Health, an Arlington, Va., consulting firm that advises ACOs, worked for HHS for several years when the agency started to frame up its ACO policies. CMS's Innovation Center, the agency's incubator for experimental research and programs, has been tinkering with the ACO concept since 2012 when the Medicare Shared Savings Program (MSSP), the federal government's largest ACO program, and the Pioneer program, itself a creature of the innovation center, got off the ground.
"What they said was, 'We have this base program [MSSP] so let's use the Innovation Center to continually redefine what the next iteration will be,'" says Dawe. Next Generation, the latest version, "is being pushed up the curve toward MA," in his opinion. "CMS is bringing the best of what works in MA into the much larger, mostly unmanaged traditional Medicare population," Dawe says. Of course, there is a fundamental difference: MA plans are insurers and ACOs, providers, although even that division is getting fuzzier by the day because of the growing number of provider-sponsored MA plans.
MA and the Next Generation ACOs are beginning to look alike when it comes to payment and risk. Capitation, which is how MA plans are paid, is one of the four payment options in the Next Generation program. The Next Generation ACOs can also elect to take on full, 100% two-sided risk similar to the way that MA plans assume financial risk for their enrollees.
People running ACOs may look at the MA plans with some envy because there's more certainty to MA. An MA plan can put together networks that help them manage the care of their enrollees. CMS's ACOs are grafted onto traditional Medicare, so beneficiaries are free to get their care from any provider that accepts Medicare. "In MA you can go and design your network," Dawe says. "In Next Gen they are keeping it wide open fee for service." MA plans manage care within revenue from set premiums while the targets for Next Generation ACOs are yearly benchmarks arrived at through complicated formulas.
The Next Generation and other CMS ACOs are not powerless and do have some ways to steer patients so they get their care from providers who have signed up with the ACO. The idea is to use incentives and referral patterns so patients will choose to get their care within the ACO's network, even if they don't have to.
Dawe says the Next Generation program added a couple of elements "to drive some affinity between the beneficiaries and the ACO." For example, beneficiaries get $35 twice a year—bumped up from the $25 that was originally proposed—if they get most of their care within the ACO's network. Other add-ons include a waiver from the rule that requires beneficiaries to be in the hospital three days before getting into a Medicare-covered skilled nursing facility (the ACOs like that because it will presumably lead to fewer in-patient hospital days and lower costs). The Next Generation program also has rules that encourage broader use of telemedicine.
ACO ceiling
Dawe's company has advised several of the Next Generation ACOs, and he conveys the consultant's enthusiasm. "Next Gen"—as the cognoscenti call it—is "the gold standard of ACO deals," says Dawe, offering health systems and physicians the opportunity to "focus on value and bend the cost curve." But he acknowledges that there's a limit to how much Next Gen—or any ACO program for that matter—can do to pull down the oft-mentioned cost curve.
That's because MA's ultimate advantage is the controlled network. MA plans have say over which beneficiaries receive care and where. As long as the CMS ACOs are positioned as being part of traditional Medicare, they will lack that advantage. "There is always going to be that limitation until Congress restructures Medicare and allows you to create a population of a defined network in standard Medicare," says David Muhlestein, senior director of research and development at Leavitt Partners. "And there is always going to be that countervailing preference for a lot of beneficiaries to choose that wide open market."
Medicare as a lever
But judging CMS ACOs only by their near- and medium-term effect on the health care cost of the Medicare beneficiaries attributed to them may be missing the point—and the larger picture. As odd as it might seem, Medicare and its buying power are increasingly seen by Congress and health care policymakers as a way to change all of American health care. Even "Obamacare" gainsayers have to appreciate the Innovation Center and CMS's attempts at making the value-based care and payment more than another empty catchphrase.
"Medicare is now being viewed as a policy lever whereby payment models can be used to influence the broader delivery system," says Muhlestein. "And that is a pretty important change." Moving providers and beneficiaries away from fee for service and into a population-focused system where providers assume more risk is the focus of that change, he says. In Muhlestein's view, CMS is more interested in creating a buffet of risk-bearing programs than in blurring the differences between MA and its ACOs.
Keep your skis together
ACOs are not the only way that the federal government is trying to wean American health care off of fee for service. Last year, Congress junked the Sustainable Growth Rate payment law and replaced it with the Medicare Access and CHIP Reauthorization Act (MACRA). Starting in 2019, MACRA will move Medicare payments to physicians to the Merit-Based Incentive Payment System (MIPS), which links payment to measures of quality, clinical practice improvement, resource use, and meaningful use of electronic health records. In an interview with Medical Economics, Berenson at the Urban Institute described MIPS as being like the Physician Quality Reporting System "on steroids" and that it, along with other factors, will put additional pressure on small practices and feed the trend toward consolidation. The headline on the interview is "MIPS: The Death Knell For Small Practices?" Still, Berenson told the publication that the independent practice association model is still thriving in some places and that ACOs based in independent practices can be successful. It's a good sign, he said, that about half of all ACOs are physician-run organizations.
Muhlestein says the health care reform chapter that has yet to be to be written is delivery reform: "Payment reform only gets you part of the way." The real work has to be done by hospitals and providers, he says, and they will have to develop the new processes and protocols needed for delivering care differently.
For now, Congress and CMS's strategy is to continue working the payment lever to move people away from fee for service and drive delivery reform. Muhlestein likens the process to a downhill skier—one ski can't get too far ahead of the other:
"The payment models are progressing faster than the delivery models and we have to wait for the delivery models to catch up."
Heritage exec: Want doc groups in ACOs? Show them the money
Long before ACOs and in the early days of managed care, a physician at a small community hospital in California was asked by a health plan to create and manage a physician group practice.
Over the years Richard Merkin, MD, has built that single group practice into the Heritage Provider Network, one of the country's largest ACOs with 70,000 physicians in southern, central, and coastal California.
"Dr. Merkin made a principled and strategic decision to enter [the ACO program] even though people had questions," says Mark Wagar, president of Heritage Medical System. "He felt that it was important to demonstrate that if you surround independent Medicare physicians with the kind of infrastructure and capabilities that a large care organization like Heritage has, you could move the needle and improve consistency and quality."
Part of CMS's Pioneer program, Heritage is one of the 21 organizations that has agreed to participate in CMS's Next Generation. While Next Gen is "the next logical step" for ACOs, Wagar says that it's important for CMS to move more quickly to value-based population payments for all providers.
"We would like to see more physicians with us and other organizations move more strongly in accepting levels of risk," Wagar says. "The Medicare Shared Savings Program is a good starting point for people to get used to it, but it sort of allows people to hedge their bet and not really do anything aggressive."
CMS could coax more physicians to jump on the ACO bandwagon by streamlining its payment method, in Wagar's opinion. Smaller physician groups don't have the financial resources to wait months or even years to be paid for services. If they are doing all the right things "they should get paid now," Wagar says.
"It is difficult for them to devote the resources and then wait 18 months" to be paid, he says. "Larger organizations like Heritage are demonstrating that if you give us more of the money upfront, that is where the biggest positive changes in quality and on the cost side occur."
Because of its size and 31 years of experience, Heritage has the infrastructure and the resources necessary to improve the quality of care for beneficiaries in ACOs while driving down cost. It's also very much in the Medicare Advantage world, managing the care of 1 million MA beneficiaries—800,000 of whom are fully value-based—for insurance companies in California, New York, and Arizona.
To attain its goal of greater access, high quality care, and cost saving, CMS will need physicians to buy in to the ACO concept—that's Wagar opinion. And the best way to get that buy-in is with upfront population payments, he says:
"You have an environment where the government, private payers, and providers all really want to do something that is much better. We have to encourage that and keep evolving the policy so that we don't slide backward into doing the same old thing."
Next Generation ACOs
Name
Location
Accountable Care Coalition of Southeast Texas Inc.
Houston, Texas
Baroma Accountable Care
Miami, Florida
Beacon Health
Brewer, Maine
Bellin Health DBA Physician Partners
Green Bay, Wisconsin
Cornerstone Health Enablement Strategic Solutions (CHESS)
High Point, North Carolina
Deaconess Care Integration
Evansville, Indiana
Henry Ford Physician Accountable Care Organization
Detroit, Michigan
Iowa Health Accountable Care
West Des Moines, Iowa
Optum Accountable Care Organization
Phoenix, Arizona
MemorialCare Regional ACO
Fountain Valley, California
OSF Healthcare System
Peoria, Illinois
Park Nicollet Health Services
St. Louis Park, Minnesota
Pioneer Valley Accountable Care
Springfield, Massachusetts
Prospect ACO CA
Los Angeles, California
Regal Medical Group
Northridge, California
River Health ACO
Harrisburg, Pennsylvania
Steward Integrated Care Network
Boston, Massachusetts
ThedaCare ACO
Appleton, Wisconsin
Triad HealthCare Network
Greensboro, North Carolina
Trinity Health ACO
Livonia, Michigan
WakeMed Key Community Care
Raleigh, North Carolina
---
Our most popular topics on Managedcaremag.com
---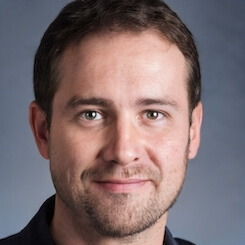 Paul Lendner ist ein praktizierender Experte im Bereich Gesundheit, Medizin und Fitness. Er schreibt bereits seit über 5 Jahren für das Managed Care Mag. Mit seinen Artikeln, die einen einzigartigen Expertenstatus nachweisen, liefert er unseren Lesern nicht nur Mehrwert, sondern auch Hilfestellung bei ihren Problemen.