A desire for more control and the ACA seem to be fueling the long-term trend.
It is not often that the words elegance and health plan end up in the same sentence, but Steve Gransbury says self-insurance can bring them together—and not just in a sentence.
"The real cause of unaffordable health insurance is the cost of health care," says Gransbury, president of the accident and health division of QBE, an Australian company that is a global business and one of the largest medical stop-loss insurers in the United States. "The self-insured plan is an elegant solution for managing those costs."
There are dissenting views. Some see self-insurance as an end-run around state-level insurance mandates, although as a practical matter many self-insurance plans match the benefits that states require. In Wisconsin, Republican Gov. Scott Walker's push to have the state self-insure 250,000 state and local employees is drawing fire from state employee unions (Walker made his reputation by taking on unions) and the Wisconsin Association of Health Plans, which worries about its members losing a sizable chunk of its customers. Wisconsin has a strong tradition of relatively small regional health plans that are sponsored by regional providers.
But there's really no denying the appeal of self-insurance and its growing popularity among employers. According to last year's Kaiser Family Foundation–Health Research & Educational Trust (HRET) survey on employer health benefits, the percentage of employers who fully or partially self-insure has increased from 44% in 1999 to 63% in 2015. Among employers with 5,000 or more workers, self-insurance has become the rule with the rare exception, according to the survey, which found that 94% of employers that size self-insure. The percentage goes down as the number of employees decrease. That's not the least bit surprising because of the cash reserves needed to self-insure and the actuarial volatility of smaller groups.
Percentage of covered workers in partially or completely self-funded plans, by firm size, 1999–2015
Source: Kaiser/HRET Survey of Employer-Sponsored Health Benefits, 1999–2015
Still, among employer groups of every size the proportion of companies self-insuring is trending up. In 1999, 13% of small employers (defined in the Kaiser-HRET survey as employers with between 3 and 199 workers) were self-insured to some extent. By 2015, the proportion had inched up to 17%.
"More clients of all sizes are kicking the tires," says Gransbury.
There are several reasons for the interest. Mike Ferguson, president of the Self-Insurance Institute of America, says self-insurance allows employers to tailor their benefits to their employees instead of buying an "off the shelf" plan from an insurer. Gransbury elaborates on the selling point: An employer with a workforce dominated by baby boomers may want more coverage for chronic conditions, whereas the employer that has a preponderance of millennials on the payroll may elect to beef up family-planning benefits.
Another reason, says Ferguson, is data. More precisely, when employers self-insure they have control and ownership of claims data. And in this day and age of powerful data analysis, having that information could yield some insights into how to best manage benefits and control health costs.
Source: Kaiser/HRET Survey of Employer-Sponsored Health Benefits, 1999–2015
The Kaiser-HRET survey doesn't show a big ACA inflection, but Ferguson and Gransbury say the health care reform law has whet the appetite for self-insurance. In Ferguson's telling, self-insurance provides refuge from a health insurance that becomes unstable because of the ACA. "Everyone wants to be insulated for that instability," he says.
Uncapped liability
Gransbury says the market for stop-loss has grown because of the ACA prohibition on annual or lifetime coverage limits. The elimination of limits left employers with the problem of an uncapped liability that stop-loss solves, he explains. Gransbury said even very large employers that have a good handle on their claims experience are buying stop-loss policies these days because of the lack of coverage limits. QBE recently sold stop-loss policies to two employers with more than 20,000 employees. "That part of the market, the large employer, has grown for us—and I imagine for our competitors as well," says Gransbury.
Percentage of covered workers in partially or completely self-funded plans, by region, and industry, 2015
Source: Kaiser/HRET Survey of Employer-Sponsored Health Benefits, 1999–2015
A growth market attracts competition, and the number of insurers competing for the self-insurance business is increasing. Gransbury says stop-loss providers like QBE will often partner with companies that operate as the third-party administrators that process claims.
Are traditional insurers being left out in the cold? Far from it. Most have started business lines that tap into the self-insurance market. And insurance brokers play matchmaker: "The broker marries our stop-loss to that fully insured carrier's ASO offering," say Gransbury. ASO is insurancespeak for administrative services only.
Of course the growth in self-insurance has been noted in the health insurance industry, but it hasn't stirred up much political action. That may be changing. It's a very public fight in Wisconsin that is being waged with dueling consultant reports. Local news accounts say that Deloitte estimated the switch to self-insurance could possibly cost the state $100 million, while a more recent report from Segal Consulting projected $42 million in savings.
Ferguson, head of the self-insurance institute, notes that insurance law allow states to regulate some aspects of stop-loss insurance, even if self-insured plans are not subject to state insurance mandates. Blue states tend to regulate more heavily than red states, he says.
Ferguson's group is gearing up politically. In February, the institute announced that its political action committee would be holding a series of dinners to bring attention to its "Washington Impact" campaign, which is designed to improve the group's "political and advocacy activities" in the nation's capital."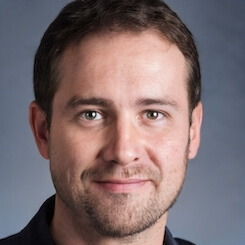 Paul Lendner ist ein praktizierender Experte im Bereich Gesundheit, Medizin und Fitness. Er schreibt bereits seit über 5 Jahren für das Managed Care Mag. Mit seinen Artikeln, die einen einzigartigen Expertenstatus nachweisen, liefert er unseren Lesern nicht nur Mehrwert, sondern auch Hilfestellung bei ihren Problemen.