Manufacturers are starting to offer significant rebates in exchange for preferred status on an insurer's formulary.
A new era may be dawning for drug manufacturers—one in which they transition from a world of jeopardy to one with double jeopardy.
Pharmaceutical companies have always faced the reality of losing billions on drugs that fail in late-stage clinical trials. Now there are new challenges: guaranteeing the performance of medications that have found a market and demonstrating value in emerging payment-reform models.
So far, drug companies have largely managed to stay out of the line of fire as health care payment shifts to value-based systems. They have not been subject to a gauntlet of quality measures, financial benchmarks, and downside risk featured in CMS's Comprehensive Care Joint Replacement initiative and the various ACO programs.
But some drug companies are waking up to the fact that their time will come, if it hasn't already, as the variety and volume of criticism about high drug prices crescendos. They are entering into risk-sharing agreements that may blunt some of that criticism. Early adopters may gain some marketing edge over their less adventurous rivals.
Risk-sharing agreements have been used in this country but on a limited basis. A global study of risk agreements by University of Washington pharmacy experts, published September 2015 in the American Journal of Managed Care, identified 148 such arrangements, but only 18 of them were or are in this country and only seven involved private payers.
An article on risk-sharing arrangements published in Health Affairs in 2011 called enthusiasm for them premature. If they are to catch on, the authors predicted, the drug will have to be expensive, uncertainty about its effectiveness will have to be high, and payers will need to be concerned about inappropriate use. Their four-year-old analysis of the factors needed for risk-sharing arrangements to succeed still rings true.
Earlier this year, Aetna and Cigna signed deals with Novartis that link payments for its new heart failure medication, a valsartan–sacubitril combination (Entresto), to the hospitalization rates of people on the medication. Entresto's list price is $4,500 per year, and it is up against inexpensive medications for heart failure with long track records.
There are a number of criteria that can be considered for outcomes-based pharma contracts that align pricing with value, according to Christopher Bradbury, senior vice president of integrated clinical and specialty drug solutions for Cigna Pharmacy Management. "Criteria to look at can include: significant spend in the drug class; expensive drugs; the existence of therapeutic alternatives—as these agreements can create additional competition beyond getting an excellent unit price; and an agreed upon outcome metric that can be measured and is valued," Bradbury says.
Risk contracts have the potential to make a drug unprofitable because of Medicaid best-price policies, says Robert Dubois, MD, of the National Pharmaceutical Council.
Robert Dubois, MD, executive vice president of the National Pharmaceutical Council, a research organization funded by the pharmaceutical manufacturers, says that, "One reason manufacturers were historically interested in risk agreements was to differentiate their product from others in drug classes where there are similar agents in terms of mechanism of action and clinical results. An emerging reason to consider risk-sharing agreements is to address the growing concern about the price, expenditures, and value of pharmaceuticals in new payment models."
Crowded categories
It's fair to say that drug companies, not health plans, are the ones pushing for risk-sharing agreements.
The proposed contracts generally involve new high-cost medications whose makers hope to carve out market share in a crowded drug category. The manufacturer will offer significant rebates in exchange for preferred status on the health plan's formulary. In addition, the manufacturer will provide guarantees in the form of additional rebates if agreed upon clinical outcomes are not achieved.
The advantage for the drug company is the market share it gains through its preferred or exclusive status. In exchange, the health plan receives a significant discount and some peace of mind related to the guarantee of clinical outcomes.
Health Alliance, an Urbana, Ill., health plan owned by the Carle Foundation, the not-for-profit owner of a 393-bed regional hospital and a 400-member physician group, was an early adopter of risk agreements with a contract for risedronate sodium (Actonel), an osteoporosis medication. Warner Chilcott, the drug's manufacturer, guaranteed that the drug would lower fractures in patients who met adherence criteria or increase its rebates if it didn't. Brian Smolich, Health Alliance's pharmacy director, says agreement on the adherence measure as a qualifier was key to the deal, and that the osteoporosis drug did, in fact, reduce fractures.
Health plan pharmacy directors are always looking for assurances that their expenditures are justified, says Brian Smolich, the pharmacy director at Health Alliance health plan.
Obstacles to risk-sharing agreements include the administrative burdens they create compared with simpler discount and rebate arrangements, according to the University of Washington study. The added workload comes from tracking and reporting clinical results for patients taking the medications. For example, health plans have to document that patients are adherent and must track the specific outcome measure. In addition, if there are poor outcomes, the health plan may have to provide other data to prove that the medication, and not other factors, was the cause.
Despite some success with its risk arrangements for Actonel and interferon beta-1b (Betaseron), a multiple sclerosis drug, Smolich says Health Alliance is phasing them out this year and transitioning all rebates to its PBM, in part because of the administrative costs associated with managing the rebates.
But other regional health plans are jumping into the risk-sharing agreements with drug manufacturers. Harvard Pilgrim Health Care signed a risk-sharing contract with Amgen for its PCSK9 inhibitor, evolocumab (Repatha), in November 2015. Michael Sherman, MD, the chief medical officer, notes that risk arrangements are administratively pretty simple if they target short-term and easily measurable clinical outcomes, such as ER visits, HbA1c levels, or LDL levels.
Risk-sharing agreements that rely upon clinical outcome measures may be feasible for health plans but not for PBMs. It is difficult for PBMs to obtain and track patient-specific clinical outcomes unless they perform prior authorizations and also receive claims data from the health plan. It would also be a logistical nightmare for them to administer specific contract terms for multiple health plans unless the rebates and performance terms were identical across plans.
In contrast to Harvard Pilgrim's evolocumab contract, Express Scripts has both PCSK9 medications—evolocumab and Regeneron's alirocumab (Praluent)—on its preferred national formulary. While the specific terms of its arrangements with Amgen and Regeneron are not known, drug manufacturers usually insist on higher prices when they are not the exclusive agent on a formulary. The different approaches of the two companies indicate the flexibility that payers have in determining which medications or categories are candidates for risk arrangement, depending on the specifics of their member bases and priorities.
Dubois points out that drug companies face a unique regulatory obstacle to broadly entering into risk arrangement. The discounting and rebate terms in a risk contract may cause a problem for them with Medicaid best-price regulations, he says. The financial terms could drop the price of a medication below the price the manufacturer has with Medicaid. Any time that happens, the manufacturer is required to give that price to all Medicaid programs. So, for drug manufacturers, instead of being a creative new approach to contracting with payers, or a way to experiment with new arrangements with payers, risk contracts have the potential to make a drug unprofitable.
Parties to a contract
Some drug companies are looking past these immediate obstacles to the future potential of risk arrangements. "In talking with our members, just about every one of them is very interested in these contracts. I think many more will bubble to the surface and become evident," says Dubois. "An interesting question is whether they will continue to be with payers; there's a lot of talk about working directly with providers."
There has been a lot of talk about managing pharmacy within ACOs but little action. So far, there have been no publicly announced risk-sharing contracts with ACOs.
Risk arrangements directly with providers may be feasible in the more sophisticated Next Generation ACOs, for which capitation is an option. A risk arrangement in a capitated ACO could include a subcapitation for pharmacy—a fixed price based on the projected utilization for the capitated lives.
Risk arrangements are simple if they target short-term and easily measureable clinical outcomes such as LDL levels, says Michael Sherman, MD, CMO at Harvard Pilgrim Health Care.
The ideal arrangement in a risk arrangement with an ACO or health plan, Dubois says, is for drug companies to have upside and downside risk, as opposed to the downside-only risk they now face. In theory, upside risk could be built into contracts with ACOs.
The bottom line in risk-sharing contracts is that drug companies and health plans, or potentially providers, are seeking two things: quality outcomes for patients taking medications and maximizing value. The parties are aligned on the first goal, and while there is growing interest by manufacturers and payers, the ideal model for widespread risk contracting has yet to be developed.
Amgen, Harvard Pilgrim enter risk arrangement for PCSK9 inhibitor
While drug companies are showing an increased and expanded interest in risk agreements, they also are a tool for health plans. Harvard Pilgrim Health Care, a 1.3 million-member health plan in eastern Massachusetts, and Amgen have established a risk arrangement for evolocumab (Repatha) that is a good example of how manufacturers are using these arrangements to establish market share of a new medicine in a competitive situation.
Amgen's evolocumab and Regeneron's alirocumab (Praluent) are in a race to establish PCSK9-inhibitor market share. That competition is especially fierce because the two drugs have the same mechanism of action, very similar efficacy and safety profiles, and almost identical prices.
Health plans and PBMs approached both manufacturers long before FDA approvals to begin twisting their arms on price, rebates, and positions in their formularies. Health plans were deeply concerned about expenditures for these medications because of their price (about $14,000 a year) and potential for widespread use among patients whose LDL couldn't be controlled with statins or other drugs. They were also concerned about the safety and LDL-lowering ability of the medicines outside of the highly controlled circumstances of a clinical trial.
"With new high-cost medicines, health plan pharmacy directors are always looking for some protection or other assurances that their expenditures will be justified," says Brian Smolich, pharmacy director at Health Alliance health plan in Urbana, Ill.
Michael Sherman, MD, Harvard Pilgrim's chief medical officer, says the health plan's agreement with Amgen requires evolocumab to lower LDL levels consistent with results observed in the drug's clinical trials, which have found, for the most part, that the injectable medication reduces LDL by about 50%. Sherman says the contract does not include cardiac events because the causes are hard to isolate. Harvard Pilgrim is limiting access to evolocumab to its approved indications and then only after the statins and ezetimibe (Zetia) have not brought LDL levels down.
Evolocumab is the only PCSK9 agent on Harvard Pilgrim's standard formulary. In exchange for exclusivity, the health plan gets the drug at a reduced price. For Amgen, exclusivity keeps alirocumab at bay and helps it build market share. It has the added benefit of making revenue more predictable than in a competitive situation. Sherman says Harvard Pilgrim will receive additional rebates from Amgen if the LDL levels in adherent patients are higher than agreed-upon levels. The health plan will also receive additional rebates if prescriptions for the drug exceed an anticipated number.
Key success factors for risk-sharing agreements
Manufacturers
Ability to measure outcomes in short time frame, with clear indicator (biomarker)
Undeveloped evidence base, opportunity to gather real-world evidence
Product with clinical advantage over lower-cost competitors
Few comorbid conditions, limited size of target patient population
Availability of multiyear clinical data (midlife cycle rather than newly launched products)
IT infrastructure to track and audit data and manage patient registries
Payers
IT infrastructure to track outcomes and switched patients, simple audit systems
Clear payment or reimbursement mechanism (free initial therapy preferable to later rebates if outcomes are not reached)
Unequivocal outcome measure (for example, valid biomarker)
Clear outcome-reporting flow from physicians
Source: Newman P.J. et al., Health Affairs, December 2011
---
Our most popular topics on Managedcaremag.com
---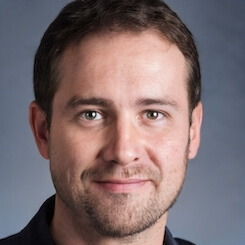 Paul Lendner ist ein praktizierender Experte im Bereich Gesundheit, Medizin und Fitness. Er schreibt bereits seit über 5 Jahren für das Managed Care Mag. Mit seinen Artikeln, die einen einzigartigen Expertenstatus nachweisen, liefert er unseren Lesern nicht nur Mehrwert, sondern auch Hilfestellung bei ihren Problemen.