Chronic Illness New Battleground For Retail Clinics, Primary Care Physicians
Doctors have pretty much made their peace with retail clinics for problems like sinusitis and routine vaccination. But they aren't ready to concede care for chronic conditions to the retailers.
Just when it seemed that retail clinics and primary care practices were learning to live together, retail clinics want to expand their scope of practice to treat patients with high blood pressure, diabetes, and other chronic conditions. Primary care physicians are pushing back hard against the industry's ambition. They say clinics, located in stores, pharmacies, and supermarkets, simply are not qualified to manage complex chronic conditions.
"We don't think there is enough evidence to say that they are able to take care of chronic disease and to manage complex problems," says Nitin Damle, MD, president of the American College of Physicians (ACP). "We do not recommend that they go forward with that."
A 2015 study by Accenture, the research and consulting company, found that while 41% of doctors were "comfortable" with patients using the clinics for things like vaccinations and preventive care, they were not on board with patients using the clinics for primary care or the management of chronic conditions.
This friction between retail clinics and primary care practices is just the latest flare-up in an occasionally nasty rivalry. The two have been locked in a turf war for patients' clogged sinuses, runny noses, and achy ears for at least a decade. The odds of winning weren't in primary care practices' favor because clinics had something they just couldn't offer—convenience.
There's not a doctor's office in America where someone can walk in off the street, without an appointment, be seen in a jiffy—day, night, or weekend—and do a little shopping while they're there. But seven days a week across America you can walk into CVS, Rite Aid, Walgreens, Target, and some Walmarts and have a board-certified nurse practitioner treat your sore throat.
Visits each quarter to retail clinics for low-acuity conditions per 1,000 health plan enrollees in 22 markets
Visits per 1,000 health plan enrollees
Source: Ashwood JS et al., Health Affairs, March 2016
And the quality of care is fine. In fact, studies show that people with low-acuity problems like sinusitis receive the same, if not better, caliber of care at a retail clinic than they do at a doctor's office. Ateev Mehrotra, an associate professor at Harvard Medical School and member of Managed Care's editorial advisory board, has conducted numerous studies of retail clinics and is an expert on convenience health care. Retail clinics often do a better job of following guidelines than practicing physicians, he says, and a growing number of studies suggest the patient experience is better. "They usually are a little more consumer-friendly, and they take more time and that might be the greatest driver of the patient's experience.," Mehrotra says.
Needless to say, the success of the retail clinics has been a hard pill for physicians to swallow. The ACP and the American Academy of Family Physicians (AAFP), both of which represent primary care physicians, have countered the growing popularity of retail clinics by recommending that their members offer extended patient hours and some same-day appointments. Many have. "Seventy percent of our members have same-day appointments," says Robert Wergin, MD, AAFP board chairman. "Around 43% have extended hours and one third have weekend hours." At his practice in Milford, Neb., Wergin created a same day, no-appointment "fast track room" based on a retail clinic brochure.
"It's not going to take that much time for a focused exam on someone I know," he says. "I have a list of what they have been seen for. That's easy. If you can be seen by someone you don't know, maybe a nurse practitioner, next to the frozen turkey section at the grocery store, I know I can do better than that."
But in the low-acuity realm, primary care leaders have quietly conceded that retail clinics serve a purpose, and the two sides have reached an accommodation. The retail clinics are supposed to keep physicians in the loop by forwarding via electronic medical record or on paper the reason for a patient's visit and the treatment administered.
Customers who don't have a medical home—and 50% to 60% don't, according to the Convenient Care Association (CCA), the industry's trade group—are referred by the clinics to an area physician who is accepting new cases. Clinics, the CCA says, are not interested in becoming a patient's medical home.
"There is a role" for retail clinics, Wergin says. "It creates access and convenience for the patient. Hopefully it will be coordinated with your physician. But I do not—and I feel strongly—think there is a role for chronic care management in retail clinics."
Bright future
There are currently 2,100 clinics in 41 states and the District of Columbia, according to the CCA. Most are concentrated along the East Coast and located in high-traffic retail pharmacies like CVS, Rite Aid, and Walgreens, and big box stores like Target and Walmart. The association also estimates that about 100 hospitals and health systems are involved in retail clinics, either operating them in some way or partnering with one of the companies.
The 2015 Accenture report also projected that the number of walk-in retail clinics would rise to 2,400 by the end of this year and will exceed 2,800 by 2017. Retail clinics, according the report, will have a capacity for 25 million patient visits in 2017, up from 16 million in 2014.
"I think there is a very stable, probably even growing, future in convenient care," says Mark Pauly, a professor of health care management at the University of Pennsylvania's Wharton School.
CVS was the first corporate retail clinic to hit the market and today boasts the most outlets with its MinuteClinics. The company declined to be interviewed for this story. But in an interview on the CVS website, Andrew J. Sussman, the president of the company's MinuteClinic division, said CVS plans to have 1,500 clinics operating in 35 states by next year. Rite Aid's RediClinic is affiliated with 20 health systems.
The convenient care industry is always trying to figure out the best ways to use devices and limited space, says Tine Hansen-Turton of the Convenient Care Association.
Retail clinics treat everyone from toddlers to senior citizens, but younger people in particular are fans because of the convenience and the technology, says Tine Hansen-Turton, CCA's executive director. "This industry has always been around innovation and figuring out how do you use limited space, devices, and technology to make health care more accessible," says Hansen-Turton, adding that a lot more technology is coming, including telehealth already deployed in many retail clinics.
Convenience and high tech may attract consumers, but it's the low per-visit cost that caught the actuarial eye of insurers. Most insurers started covering clinic visits sometime around 2006. According to the CCA, cost of care at a retail clinic can run 30% to 40% below similar treatment at a physician's office and a whopping 80% cheaper than an emergency room. "They tend to be cheaper, not just per unit but they also save on other more expensive care," Pauly says.
Mehrotra's research shows that it may be more complicated than that. In an article published in the March 2016 issue of Health Affairs, Mehrotra and his colleagues found that for 11 low-acuity conditions commonly treated at retail clinics, the low cost was offset by greater utilization. More precisely, they found that roughly 40% of visits to retail clinics were substitutes for visits to a doctor's office or the emergency room, while just 60% were visits that would not have been were it not for the retail clinic. The bottom line was an increase in spending of $14 per person a year. That's modest money, but the Mehrotra findings add some dissonance to cost-saving claims for retail clinics.
Expected and observed visits for low-acuity conditions to retail clinics, physician offices, and EDs per 100 health plan enrollees in 2012
Source: Ashwood SJ et al., Health Affairs, March 2016
Still, unless retail clinics suddenly become unprofitable (most are, after all, corporately owned), the heady combination of convenience and more-than-adequate care mean the retail clinics aren't going away. The question then is, in what capacity and scope of practice?
"The cosmic question that remains to be settled is will these clinics somehow be fully integrated with say something like an accountable care organization?" says Pauly. "Will it be part of a much bigger whole or will it just be more of a convenience thing for people who don't have a serious illness, who just want to be seen for whatever it might be? That, I think, is the fork in the road."
Chronic care turf
One company is already exploring that fork in the road. For the past few years the Rite Aid Health Alliance, part of Rite Aid, has been working with ACOs and physicians in a handful of communities to identify patients with chronic illnesses who need help managing their condition.
The health providers send patients to a RediClinic to work with Rite Aid-trained coaches. The coaches have college degrees in medically related fields but are not certified health providers. They are paired with a pharmacist. Together they help patients set goals, review medications, and resolve issues related to their chronic condition. The information is then shared with the patient's primary care doctor.
The coaching idea is the result of 20 years of data collected by Health Dialog, a population-management company and a Rite Aid subsidiary. Analyzing the information, the company discovered that people with chronic conditions respond to outreach and coaching services.
Peter Goldbach, MD, chief medical officer of Health Dialog and Rite Aid's RediClinic, points to the results of a study funded by Health Dialog that showed that a program using health coaches reduced medical and pharmacy costs by 3.6% with most of the savings coming from fewer hospital admissions. The results were published in the New England Journal of Medicine in 2010.
Health coaching empowers people with chronic illness, says Goldbach. But to get that level of attention and support would mean frequent doctor visits. Even people with chronic conditions, Goldbach says, usually see their physician only five or six times a year. But those people probably walk into a Rite Aid store on a pretty regular basis.
"We have to do a better job of meeting people where they are and help them make better decisions about their health and disease," he says.
Hansen-Turton says retail stores like Rite Aid, CVS, and others are "visible" community sites that people frequent, even when they don't feel well. That makes the locations an ideal "connecting point" for care.
Hospitals and health systems get it, she says. That's why they are partnering with retail chains. They understand the value of having a presence in store with a retail clinic in communities they might not otherwise reach. "We are seeing more and more contracts between our members and hospitals to manage chronic illnesses based on location, where [hospitals and health systems] have a lot of patients who live in a community," says Hansen-Turton. "If I have patients who are diabetics that need to be seen, I don't have to have them trek to the hospital or a specialty practice" for care. For example, Kaiser Permanente and Target Clinics (now part of CVS) teamed up to provide in-store services for people with chronic diseases like diabetes and high blood pressure.
Retail pharmacies and hospitals have tried that integrated model, Pauly says. So far "none of those things have worked."
"I think for the near future they are going to remain more of a convenience rather than a crucial component of an integrated health care delivery system," he says. "As I said, that is the fork in the road so far."
So far, Rite Aid's joint ventures integrating with ACOs are going well. Not only are costs 30% to 40% below that of an ambulatory setting, but the ACOs and physicians the company has partnered with are referring patients to RediClinics."This is pretty new to us but we are on their scheduling," Goldbach says. "So if you call in and want to see a doctor but it's not possible that day, they will set you up with one of our clinics."
The relationship has another bonus for the company. It's growing Rite Aid's pharmacy services.
"I think this is all good for the consumer," Goldbach says. "It is convenient, low cost and the right level of service. It is a very patient-centric model of care."
Aisle 3
That Rite Aid's pharmacy services are growing because of its chronic care ventures validates what Wergin, of the AAFP, has suspected all along.
"Chronic care is a business model to generate more traffic," he says. "If it's a retail clinic, 'oh, by the way, we just happen to have a pharmacist right over here if I prescribe you something—and did your wife say she needs pantyhose? That's aisle three.' Well, I don't do that."
What he and other primary care physicians do, Wergin says, is build relationships and continuity of care. So when a primary care physician sees a child, the doctor knows if the child is up-to-date with her vaccinations and whether or not mom has had a recent mammogram.
"These are things I know because I take care of you," Wergin says. "If you wake up sick tomorrow morning who are you going to call? I call that my Ghostbusters question. I know you. I have your chart."
Wergin recognizes that retail clinics, especially in his part of the country, have a role to play. He understands people want convenience or simply may need to be seen when he's not available. He's all for retail clinics developing bonds with local doctors to form what he calls a patient-centered medical community. Of course, he'd rather patients call their doctors before hitting the retail clinic. Even if the doctor can't see them, he or she may have a retail clinic they prefer.
"He can say 'I have a nice relationship with the CVS so go there and they will send me your notes,'" he says. "If they think you're too sick, they may touch base with me."
Wergin wants primary care practices and retail clinics to make nice with one another. But when it comes to retail clinics and chronic care patients he's resolute: Continuity of care trumps convenient care when it comes to chronic care."We don't think they should be in chronic care management," he says.
Retail clinics shouldn't get into caring for people with chronic and complex health conditions, says Nitin Damle, MD, president of the American College of Physicians.
Like his colleague, the ACP's Damle is a realist about retail health clinics. They are part of the jigsaw puzzle that is the American health care system, and doctors have to work with them.
"They are a competitor to primary care practices," Damle says. "But the more important point to take away is they can partner with us if they are interested in making sure we maintain and have a continuing relationship with our patients for their acute, chronic and preventive medical care."
But when it comes to chronic care and retail clinics Damle is not open to compromise. The clinics simply are not qualified to manage chronic diseases.
"Patients with diabetes have potential for serious complications," he says. "Usually patients with COPD or congestive heart failure or coronary disease have significant morbidity or mortality issues. They need the care of an internist. We don't think retail clinics are the place for those patients to get their care."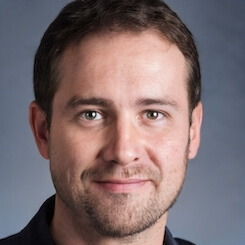 Paul Lendner ist ein praktizierender Experte im Bereich Gesundheit, Medizin und Fitness. Er schreibt bereits seit über 5 Jahren für das Managed Care Mag. Mit seinen Artikeln, die einen einzigartigen Expertenstatus nachweisen, liefert er unseren Lesern nicht nur Mehrwert, sondern auch Hilfestellung bei ihren Problemen.