Hub programs are growing in popularity as a way for pharmaceutical companies to combat the clout of employers, health plans, and PBMs. But they spell trouble if they spark collusion, threaten patients, or waste federal dollars.
Selling branded drugs, never smooth sailing, is an especially tough business these days. Well-established generics and brand names often have a lock on whatever drug class they fall into. Employers, health plans, and PBMs frequently put hurdles in the way of newcomers, using higher copays, prior authorization requirements, and step therapy policies that put less-established products at a distinct disadvantage. Drug manufacturers grouse about a lack of "market access" and a playing field that is far from level—especially with new drug launches, where long-term success depends on how much of a market share a drug can grab after it goes on sale.
One remedy, pharmaceutical companies believe, is hub programs. They're gaining traction as a way to push into markets and counter the clout of the payers and PBMs. Hub programs group packages of services (thus the term hub) designed to drive the marketing, sales, and utilization of a drug. Hub programs as a business have grown in tandem with the limited distribution agreements some manufacturers have with a select group of specialty pharmacies. Services include benefits investigations, prior authorization negotiations, delivery services, care management, and managing copayments and coinsurance issues for patients. Some simple hub programs zero in on just one aspect of a drug, while more comprehensive programs exert tight control over every aspect of a drug's revenue cycle. Some drug manufacturers create and manage their own hub programs. The more common approach is for a drug manufacturer to partner with a consulting firm to perform administrative tasks while a pharmacy, specialty pharmacy, or pharmacy network fills prescriptions and works with patients to keep them adherent.
Leading specialty hub services providers, 2015
Company
Ownership
Affiliated specialty pharmacy
Access and Adherence Solutions
Cardinal Health
Cardinal Health Specialty Pharmacy
AccessMED
McKesson
OncologyRx Care Advantage
Centric Health Resources
Dohmen Life Science Services
Centric
Envoy Health
Diplomat Pharmacy
Diplomat Pharmacy
inVentiv Patient Access Solutions (iPAS)
TMS Health, a Xerox Company
n/a
Lash Group
AmerisourceBergen
U.S. Bioservices
RxCrossRoads
Omnicare
Advanced Care Scripts
Triplefin
H.D. Smith
CompleteCare Pharmacy
UBC
Express Scripts
Accredo Specialty Pharmacy
Pembroke Consulting/Drug Channels Institute, The 2016 Economic Report on Retail, Mail, and Specialty Pharmacies
Hub programs have emerged as a profitable new line of business in the sales and distribution side of the pharmaceutical industry that has got more than its fair share of wheeling and dealing. For the consulting companies, the programs mean multi-year contracts and for specialized pharmacies they can be more profitable than the contracts they have with PBMs. And a lot of drug manufacturers believe that an in-house hub program has the potential to generate more business than the old-school way of getting market share for a product—the hard slog of negotiating prices, rebates, and formulary placement with payers.
Two faces of hubs
The hub business is one with two very different personas. Health plans and drug manufacturers have used them to good effect to inject some reality into the much-talked about "patient-centered" approach. Health plans have used them to optimize therapy management for specialty medicines or rare diseases. They are also useful for accomplishing some important steps in drug development and post-market safety and outcomes studies.
But there's also a darker side. Manufacturers have used hub programs to muscle the sales of their products through alternative channels that are really all about sales and not what's best for the patient. These programs start with marketing the drug to patients and physicians. They often add on a coupon program to reduce out-of-pocket costs and get patients locked into a drug. Once the patient is enrolled, the hub program does the billing, monitors refill rates, collects detailed patient data, and follows up with an adherence program designed to build "loyalty," a favorite term of the hub industry.
The industry's reputation has been tainted by some deceitful if not illicit hub programs that captured national attention. The dealings between Valeant Pharmaceuticals and Philidor RX Services LLC, which ran a number of hub programs for Valeant, have come under Congressional scrutiny. News reports have described byzantine money flows and shady business relationships. According to Bloomberg and other news outlets, documents released by the Senate Special Committee on Aging in May showed that Valeant and Philidor had an undisclosed contract that dangled millions of dollars of bonus money in front of Philidor if it hit certain sales targets. Bloomberg reported last year that Philidor employees were instructed to change codes on prescriptions so it would look like the prescriber had asked for Valeant brand-name drug. Valeant, CVS, and Express Scripts cut all their ties with Philidor, and the company went out of business late last year.
Still, the hub industry is still growing. New companies are entering the business, and some of the existing ones are consolidating. The big three pharmaceutical distribution companies—AmerisourceBergen, Cardinal Health, and McKesson—and the largest PBMs—Express Scripts and CVS Health—are major players. Each of these companies has a subsidiary that provides the infrastructure for hub programs as well as a specialty pharmacy for distribution and patient services.
The most clearly documented case of a hub program gone awry involves Novartis and Exjade (deferasirox), a drug approved by the FDA for treatment of elevated iron levels caused by blood transfusions. In November 2015, Novartis agreed to pay $392 million to settle a Department of Justice lawsuit alleging that the drug manufacturer's hub program paid illegal kickbacks to the pharmacies. Separately Accredo and Bioscrip agreed to pay $60 million and $15 million, respectively, to settle allegations of their illegal activities in the scheme. The Lash Group in Charlotte, N.C., which is part of AmerisourceBergen, administered the program but was not named in the lawsuit or part of the settlement. The settlement also included Myfortic (mycophenolic acid), an immunosuppressant drug marketed by Novartis, but the settlement focuses mainly on the hub services for Exjade.
Program designed to boost sales
Novartis's admissions demonstrate how hub programs can be primarily focused on the drug, not the patient (see sidebar). According to the settlement, Novartis used pay-for-performance incentives and scorecards of refill and patient adherence rates to steer patients to the pharmacies with the highest rates. There is nothing wrong with scorecarding and programs to promote adherence, but the settlement paints a less flattering picture of a program focused on boosting sales.
The $465 million settlement in the Novartis case is the largest civil settlement based solely on kickback theory, says attorney Shelley Slade.
"The underlying problem in this case was greed," says Scott Lampert, a federal investigator with the HHS Office of Inspector General. "In the end all of the activities were based on greed, both on the part of Novartis and on the part of the three specialty pharmacies." HHS was involved in the case because the lawsuit was brought under the federal Anti-Kickback Statute, which is written explicitly to protect federal health care programs from bribery.
"The aggregate settlement in the Novartis case of $465 million is the largest settlement in a False Claims Act case based solely on a kickback theory" notes Shelley Slade, the attorney who represented the whistleblower who initially brought the lawsuit. Slade's dollar figure reflects settlements reached by the federal government and 26 states with Novartis and several pharmacies also named as defendants in the case.
A Novartis spokesperson defended the company's hub program for Exjade. In an email, she said the company believed that patients would benefit from the expertise of a limited group of pharmacies and that compliance is a major issue with iron chelators with possibly dire consequences. She also said that Novartis provided complete prescribing information to the pharmacies about the side effects of Exjade.
Warning shots
"The underlying problem in this case was greed," says Scott Lampert, a federal investigator with the HHS Office of Inspector General, about the Novartis case.
Lampert says that the pharma sector and hub programs are now on the federal government's radar screen. The red flags the government looks for include "anything that indicates interference with the traditional doctor-patient relationship or increases health care costs."
"Federal scrutiny of expensive hub perks is mounting and costly prosecutions and civil actions are warning shots of heightened scrutiny of pharma hub perks," agrees James Quiggle with the Coalition Against Insurance Fraud, an alliance of insurers, consumer groups, and government agencies. Court actions have alerted the hub industry to the legal difference between honest, profit-making arrangements and illegal backroom deal-making, he adds.
A month before it settled with Novartis, the Department of Justice reached a $9.25 million settlement with PharMerica, a nursing home pharmacy headquartered in Louisville, Ky. The department accused the company of soliciting bribes from Abbott for recommending that physicians prescribe Depakote (valproic acid), its antiseizure medication. Abbott settled with the federal government and individual states four years ago.
PBMs and health plans are also responding to hub programs that depend on "captive pharmacies" that make drugs available only through certain handpicked pharmacies. Express Scripts, CVS, and Optum all excluded Philidor from their networks within days after its hub program with Valeant was revealed.
Meanwhile, some drug manufacturers and hub vendors have taken steps to avoid the kind of legal hot water that Novartis got into. Many hub programs now exclude patients who have coverage through Medicare, Medicaid, and the federal employee benefit plans, so the Anti-Kickback Statute and the Federal False Claims Act, that were the basis of the Novartis lawsuit, don't apply. Lawsuits would have to be brought under different laws but the burden of proof is higher. Kickback cases take years to resolve and the government has limited resources to pursue them so it chooses its battles carefully.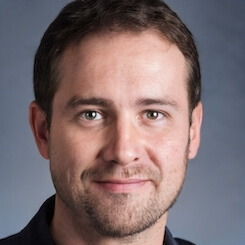 Paul Lendner ist ein praktizierender Experte im Bereich Gesundheit, Medizin und Fitness. Er schreibt bereits seit über 5 Jahren für das Managed Care Mag. Mit seinen Artikeln, die einen einzigartigen Expertenstatus nachweisen, liefert er unseren Lesern nicht nur Mehrwert, sondern auch Hilfestellung bei ihren Problemen.