Care targeting pain and symptoms has caught the eye of insurers.
Faced with a limited ability to raise premiums, health plans must continue to advance cost-effective health care delivery. Palliative care, which focuses on relieving the pain, symptoms and stress of a serious illness, is an important opportunity for implementing such care. In recent years, palliative care has become America's fastest growing medical specialty. There are now more than 6,500 physicians and 13,500 nurses certified in palliative care, and palliative care teams available in more than 80% of American hospitals with more than 50 beds.
Palliative care in US hospitals with 50 or more beds, 2000–2013
Source: Center to Advance Palliative Care, "The Growth in Palliative Care in U.S. Hospitals," May 2015
Unlike hospice care, which is intended for dying patients who forgo all other treatments, palliative care is appropriate for patients at any stage of a serious illness. It can be provided alongside curative or life-prolonging treatment.
There's a great need for palliative care. Roughly 46 million Americans have both a serious illness and some functional dependency, meaning they rely on a caregiver to help with one or more daily activities such as bathing, dressing, or eating. This is the population most in need of palliative care. Without it, these patients can experience unmanageable pain and symptom crises, resulting in 911 calls, emergency department visits, and repeated hospitalizations.
Multiple studies have demonstrated that palliative care adds a layer of support that both helps improve the quality of care and makes it more cost effective.
The managed care industry is taking note. Aetna, Highmark, Cambia Health Solutions, and other leading health plans have achieved impressive results with palliative care programs. Take Aetna's Compassionate Care Program for example. It resulted in improved member satisfaction, an 81% decrease in inpatient days, and net savings of $12,000 per participating member (Spettell 2009). Other health plans are now developing similar programs.
Palliative care improves quality
Palliative care addresses two areas that have long been weak spots in American health care: effective pain and symptom management and the expertise needed for long, often difficult communications about prognosis and goals of care.
This translates into better results on quality ratings used to calculate HEDIS measures and Medicare Stars.
Satisfaction scores. Home-based palliative care teams significantly improved seriously ill, non-terminal patients' satisfaction with access, technical quality, communication, and interpersonal relationships, as well as overall satisfaction scores (Hughes 2000).
Emergency department use. Home-based palliative care reduces emergency department visits by nearly 30% (De Jonge 2002).
Hospital readmissions. Home-based palliative care consultations significantly reduce the likelihood of a 30-day readmission, along with a 60% reduction in total hospital days (Lukas 2013).
Another outcome that surprises many is that palliative care prolongs survival. Researchers at the Dana-Farber Cancer Institute conducted a randomized trial that added palliative care to usual cancer care for newly diagnosed lung cancer patients. When compared with a control group of patients receiving only the best cancer care, patients receiving palliative care lived an average of 2.7 months longer, as well as experiencing improved mood and quality of life. Their health care costs were also lower than those of patients in the control group (Temel 2010).
Palliative care is cost-effective care
Palliative care is cost-effective care because it produces improvements in quality that lead to lower overall health care costs. Health care utilization declines for two reasons: pain and symptom management that reduces exacerbations and crises, and attention to relieving the stress of patients and their caregivers.
A randomized controlled study of Kaiser Permanente members found that, compared to patients in usual care, patients in the palliative care program not only had statistically significant improved satisfaction scores and reduced hospital days, but also found that costs were lower by a full 33% (Brumley 2007).
A comparative analysis at Sharp Healthcare, presented at an industry conference in February, found that its home-based palliative care program achieved average net savings of more than $4,500 per member per month (Cassel 2016).
How can managed care organizations use these findings?
One of the most important steps to improve the care of persons living with serious illness is to correctly identify them. They are the sickest 5% of enrollees whose care accounts for 60% of health care spending. When Amy Kelley and her colleagues at Mount Sinai Medical Center analyzed 12 years of the Health and Retirement Study, they found that patients diagnosed with a serious illness, who also had prior hospitalizations or nursing home stays, and limitations in one or more of the activities of daily living were four times more likely to be hospitalized, covering nearly half of all hospitalizations (Kelley 2016). One way to capture this information is to design, implement and analyze more comprehensive health risk assessments for beneficiaries that would include questions about functional and cognitive abilities. Another would be to incorporate information from the clinical record in the screening algorithm.
Health plans have chosen to increase access to palliative care for these high-risk beneficiaries in a variety of different ways. Members with serious illness can be provided with specially trained care management resources, delivered over the phone or in person. Plans can expand coverage and benefits policies to include full-fledged palliative care team support and home-based primary and palliative care. Support tools to build member awareness of palliative care and its benefits can support these efforts. Practical services such as transport or meal delivery can also be included. Furthermore, plans can design their provider networks to help direct members to specialty palliative care when it's needed and require that hospitals, home health agencies, and primary care providers in a network obtain certifications in palliative care.
Providers, payers and policymakers are all pursuing value in health care. Palliative care provides a pathway to value for our sickest and most vulnerable patients: high quality care that also reduces costs.
Further information and tools are available at the Center to Advance Palliative Care's website, www.capc.org
References
Brumley R, Enguidanos P, et al. Increased satisfaction with care and lower costs: results of a randomized trial of in-home palliative care. J Am Geriatrics So. 2007:55(7):993–1000.
Cassel JB. Proactive, community-based palliative care reduces EOL hospital utilization and costs. Presented at: Annual Assembly of the American Academy of Hospice and Palliative Care Medicine. March 11, 2016. Paper Session #419.
De Jonge E, Taler G. Is there a doctor in the house? Caring. 2002;21(8):26–29.
Hughes S, Weaver F, Giobbie-Hurder A, et al. Effectiveness of team-managed home-based primary care: a randomized multicenter trial. JAMA. 2000;284(22):2877–2885.
Kelley AS et al. Identifying older adults with serious illness: a critical step toward improving the value of health care. Health Serv Res. March 18, 2016 [ePub ahead of print].
Lukas L, Foltz C, Paxton H. Hospital outcomes for a home-based palliative care medicine consulting service. J Palliat Med. 2013;16(2):179–184.
Spettell C, Rawlins W, et al. A comprehensive case management program to improve palliative care. J Palliat Med. 2009;12(9):827–832.
Temel J, Greer J, Muzikansky A. Early palliative care for patients with metastatic non-small-cell lung cancer. N Engl J Med. 2010;363(8):733–742.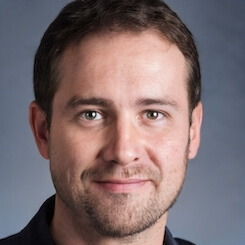 Paul Lendner ist ein praktizierender Experte im Bereich Gesundheit, Medizin und Fitness. Er schreibt bereits seit über 5 Jahren für das Managed Care Mag. Mit seinen Artikeln, die einen einzigartigen Expertenstatus nachweisen, liefert er unseren Lesern nicht nur Mehrwert, sondern auch Hilfestellung bei ihren Problemen.