For the longest time, payers have been talking about ways to control drug spending in medical benefits plans. Now, there are signs that many are starting to become more assertive.
It's rare for commercial payers to have drug formularies for medical benefits, but a recent survey found that 92% of payers do use product preferencing in hopes of lowering costs. And this includes such familiar tools as step edits and prior authorizations, as well as guideline criteria. What's more, 96% of smaller plans—which were defined as those covering fewer than 500,000 lives—take this approach, according to Magellan Rx Management. The pharmacy benefits manager queried medical, pharmacy, and network directors from 59 commercial payers—not just its own clients—that cover about 130 million covered lives.
Drug categories with the most product preferencing in place, 2015
(% of payers)
Biologic drugs for autoimmune disorders
67%
Viscosupplementation (hyaluronic acid)
43%
Multiple sclerosis
43%
Bone resorption inhibitors for osteoporosis
37%
Erythropoiesis-stimulating agents
33%

Source: Magellan Rx Management Medical Pharmacy Trend Report 2015
In effect, health plans are, in some way, choosing drugs they prefer, based on their judgments about safety and efficacy, as well as availability, lowest net cost, and how a drug is administered, according to Casandra Stockman, a vice president of medical pharmacy strategy at Magellan.
Product preferencing was used more for biologic drugs for autoimmune disorders (BDAIDs) than for any other type of medicine. The survey found that 67% of payers use this tactic for those treatments, greatly exceeding other therapeutic categories. For instance, 43% of payers use preferencing for hyaluronic acids (used to treat knee osteoarthritis) and multiple sclerosis drugs, and 37% use it for bone resorption inhibitors for osteoporosis.
A plan's pharmacy department can more easily control access to some rheumatoid arthritis drugs directly—AbbVie's Humira and Amgen's Enbrel—because they are typically part of a pharmacy benefit, and patients administer the medicines themselves.
Rheumatoid arthritis is the single biggest drug expense category for most plans, which is why these treatments are managed so closely, explained Roger Longman, who is chief executive at Read Endpoints, a market research firm that focuses on pharmaceutical reimbursement. "So to try to get a handle on the medical benefits side—you'd go first to the biggest category, which is the anti-inflammatory drug."
This brings us to Johnson & Johnson's Remicade, which rang a lot of registers last year, generating more than $6.5 billion in sales. Because the drug is purchased—and infused—by physicians, payers know they will pay more for this medication than the other drugs, Rubinstein notes, since they have less control over its use.
"This is a very high visibility item on their budgets," says Elan Rubinstein of EB Rubinstein Associates, a pharmaceutical consultant. "If a plan were to force Remicade out of the hospital outpatient department, there's no evidence that you would be reducing quality of care. You're just making things cheaper" for the plan.
This helps explain why payers report they received more rebates for BDAIDs than any other type of medication. Rubinstein noted this can reflect a site of care issue—if a doctor prescribed Remicade and it's administered in a hospital outpatient facility, a health plan may require prior authorization.
The Magellan survey found that 80% received rebates last year for medications in the BDAID category, which has been the therapeutic category with the highest number of rebates since 2013. Meanwhile, in 2015, erythropoiesis-stimulating agents were a distant second, with 57% of payers getting rebates. The reason for implementing a step edit was because it was required in order to receive a rebate, according to the Magellan survey. Longman posited that Johnson & Johnson offers "some kind of rebate, but it's not as big as a plan is getting, in total, from AbbVie and Amgen."
But there may be room for optimism. The FDA recently approved a biosimilar version of Remicade that is manufactured by South Korea's Celltrion, Rubinstein notes. Once that becomes available, payers may have still more opportunity to cite their preferences.
After 28 years of publishing, our last issue of Managed Care was December 2019.
While sad, we have much gratitude for the many writers, editors, researchers, reviewers, salespeople, and advertisers who kept us going and made Managed Care a standout publication. And not to be forgotten, we thank you for reading our publication and visiting our website.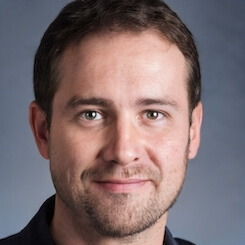 Paul Lendner ist ein praktizierender Experte im Bereich Gesundheit, Medizin und Fitness. Er schreibt bereits seit über 5 Jahren für das Managed Care Mag. Mit seinen Artikeln, die einen einzigartigen Expertenstatus nachweisen, liefert er unseren Lesern nicht nur Mehrwert, sondern auch Hilfestellung bei ihren Problemen.