Insurers should like contraceptives. They prevent expensive unintended pregnancies. But the rollout of ACA-mandated coverage has been bumpy.
It's been almost four years since the ACA's contraceptive coverage requirements kicked in, and women have benefited from broader coverage and lower out-of-pocket costs for birth control. But that doesn't mean this provision of health care reform has escaped controversy. Legal challenges arguing that required contraceptive coverage impinges on employers' religious liberty have twice reached the Supreme Court.
The legal wrangling is important. But of greater relevance to more women—and their spouses and partners—are complaints that health plans have been stingy and failed to cover as many birth control options as they should under the ACA. Two reports came out last year—one from the National Women's Law Center (NWLC), a group that has worked on abortion rights, Title IX, and other issues, and the other from the Kaiser Family Foundation—citing specific instances of health plans failing to offer contraceptive coverage with no copay as required. The law center's report, which reviewed the plan descriptions for coverage offered on the ACA exchanges in 15 states by more than 100 insurance companies, found that more than half of the insurers were violating the ACA coverage rules for birth control as well as other areas of women's health such as maternity care.
AHIP spokesperson Clare Krusing disputed the reports' findings, saying they were anecdotal and did not reflect what most health plans were doing. "What was concerning about the NWLC report was they were getting evidence from a hotline they had set up and were advertising for women to call in with their coverage problems," says Krusing, "rather than [encouraging women to] work out the problem with their health plan."
The Kaiser report involved interviews with health plans in five states looking specifically at contraceptive coverage and found that while most carriers were complying with the spirit of the law, there were exceptions. Laurie Sobel, one of the authors, said the problem seemed to stem from the ACA's allowance of "reasonable medical management" by health plans in choosing which contraceptives to cover. "That provision was quite vague" she says. It allowed wiggle room for insurers to interpret coverage of a single hormonal method such as a pill, for instance, as sufficient to meet the mandate, leaving out other methods such as rings and patches.
Government clarifies intent
Soon after the two reports came out in spring 2015, the federal government issued a clarification that health plans must cover at least one method from each of the FDA's 18 categories of contraception. Emergency contraception, such as levonorgestrel (Plan B One Step) and prescription ulipristal acetate (Ella) are included. One important point made in that guidance was that long-acting reversible contraceptives should be made available without a copay. They are seen as one of the more reliable and easy-to-use forms of birth control that can reduce the chance of unwanted pregnancy.
Contraceptive coverage clarified
Last year HHS clarified the ACA contraceptive coverage requirements. Health plans must cover at no cost to women all of the 18 contraceptive methods approved by the FDA. If a provider recommends a specific option or product, plans must also cover it at no cost.
Contraceptive method
Products/options
Must cover
Surgical sterilization
Also called tubal ligation
√
Implant sterilization
Only Essure available
√
Implantable rod
Multiple
√ at least 1
IUD – copper
Only ParaGard available
√
IUD – progestin
Multiple
√ at least 1
Injection
Multiple
√ at least 1 (may be generic)
Oral contraceptives – combined
Multiple
√ at least 1 (may be generic)
Oral contraceptives – progestin only
Multiple
√ at least 1 (may be generic)
Oral contraceptives – extended/continuous use
Multiple
√ at least 1 (may be generic)
Patch
Multiple**
√ at least 1 (may be generic)
Vaginal ring
Only NuvaRing available
√
Diaphragm with spermicide
Only Milex Omniflex available
√
Sponge with spermicide
Only Today Sponge available
√*
Cervical cap with spermicide
Only FemCap available
√
Female condom
Multiple
√*
Spermicide alone
Multiple
√ at least 1 (may be generic)*
Emergency contraception – progestin
Multiple
√ at least 1 (may be generic)*
Emergency contraception – ulipristal acetate
Only ella available
√
*Approved for sale over-the-counter but only covered at no cost with a prescription.
**The manufacturer of the brand name (OrthoEvra) patch has discontinued production and the generic alternative will be the only patch available.
Source: Kaiser Family Foundation, "Minimum Contraceptive Coverage Requirements Clarified by HHS Guidance," May 2015. Kaiser cited as sources an FDA Birth Control Guide and FAQs about the implementation of Part XXVI issued jointly by the Departments of Labor, Health and Human Services, and Treasury.
Since then, women's health advocates say they have heard fewer complaints from women about difficulties with coverage. But breast feeding equipment and support, which is classified as a preventive service that must be covered without out-of-pocket costs, continues to be a trouble spot, says Dania Palanker, senior counsel for the NWLC. So, for example, women may get coverage for a manual breast pump but not an electric one, or have trouble finding an in-network lactation consultant, according to Palanker.
Coverage of breast feeding equipment and support continues to be a problem, says Dania Palanker of the National Women's Law Center. For example, some women may get coverage for a manual pump but not an electric.
Sobel says her team had trouble getting coverage information out of the insurance companies, which often didn't have a single point of contact about their plans. "It was very difficult to identify the right person—was it the medical management person, the medical director, a lawyer? We were often referred to the lawyer, who often didn't know exactly what was covered but knew their interpretation of the law." Both Sobel and Palanker say they found issues with the ACA provision that gives a woman the option of making a special request, as long as she has a doctor's support, for a specific contraceptive method that the health plan has denied. They said there should be a separate process for such requests to be addressed quickly and easily, but that insurers are instead applying their generic appeals process—which can be clunky and time consuming.
While women's advocacy groups said they suspect health plans narrow their coverage of contraceptive methods to save money, AHIP and others argue that insurers are trying to keep the marketplace competitive and provide consumers with affordable options. Comprehensive mandates make it harder to negotiate with pharmaceutical companies to keep a lid on prices, says Jeff Levin-Scherz, a consultant with Willis Towers Watson. "One good way for carriers and pharmacy benefit managers to push back on price is through tiering mechanisms and exposing members to higher costs, which pushes the manufacturer to lower the effective price," Levin-Scherz says. "That's a lever carriers can't use with a mandate."
Avoiding unintended pregnancies
Employers have not seen contraceptive coverage as particularly expensive or burdensome, at least among large employers, says Mike Smith, a health and benefits consultant for Mercer based in southern California. "All the companies were covering this before," he said, so he didn't observe a big economic impact. Most of the companies he works with leave the details of which medications are covered to a pharmacy benefit management vendor.
PBMs can push back on price by "tiering mechanisms and exposing members to higher costs, which pushes the manufacturer to lower the effective price," says Jeff Levin-Scherz, a consultant with Willis Towers Watson.
However, research published in 2015 found that women had significantly lower out-of-pocket contraceptive costs in 2013 after the mandate went into effect, so employers are presumably taking on more of the burden. Contraceptives are not a big ticket item, however. "It's less than 1% of their total spend," he estimates.
By some accounts, pregnancy and delivery is the single most expensive group of diagnoses for employers providing insurance coverage. But employers don't generally crunch the numbers about whether contraceptive coverage is cost effective through the prevention of unintended pregnancies because it would be inappropriate for an employer to track that kind of personal information, suggests Levin-Scherz. "Nobody really wants to tell their employer whether their pregnancy is desired or not," he says. Levin-Scherz believes there's a consensus in the "serious" health services research community that contraceptives are cost effective. "There is an understanding that contraceptives are one of the rare treatments available that actually lowers costs," observes Levin-Scherz.
Researchers have made some forays into this area. A study published last year in American Health and Drug Benefits that combined CDC survey results with Truven's MarketScan database estimated that 28.8% of pregnancies covered by employer-sponsored health plans are unintended and the per-member, per-month (PMPM) cost of those pregnancies is $5.07. That is considerably less than the $13.41 PMPM of intended pregnancies but still a considerable chunk of the medical spend. Another line of research has shown that contraceptives save money by reducing the number of unintended pregnancies. A 2013 study found that intrauterine contraception and contraceptive implants had the best cost–savings ratio, with about $5 saved for every dollar spent for users of these methods.
Smith, at Mercer, says employers are more focused on how a coverage choice fits into their overall benefits philosophy than on finer points of costs and savings. Covering birth control, he said, "has always been about providing employees and their families coverage that supports a philosophy around family as you define it and family creation when you need it. It's less about a cost implication."
The next frontier on reproductive benefits appears to be fertility services, Levin-Scherz and Smith agreed. "There's clearly a move among many employers—especially in pharma, technology, universities—to provide much richer infertility benefits," Levin-Scherz said. Smith said many tech firms he works with in California use rich fertility treatment benefits as an enticement in recruiting. More than half of large employers (54%) are covering infertility evaluation, according to a 2015 Mercer survey, though coverage drops off from there; drug therapy is covered by 32%, in vitro fertilization by 24% and egg freezing by just 5%. Two in five large employers reported covering no infertility services.
Handoff to ACOG
The entire section of the law addressing women's preventive health coverage (which includes the contraceptive coverage provisions) is about to be reassessed and updated in a process handled by HHS in a $950,000 contract to the American Congress of Obstetrics and Gynecology (ACOG), which will review recent evidence and recommend updates. Insurance industry and women's groups have yet to issue their wish lists for these adjustments, but promise to do so when ACOG's public comment period opens later in 2016.
And states continue to go their own direction on contraceptive coverage, adding mandates such as Maryland's requirement of a 12-month supply of contraceptives and coverage of vasectomies. State activity, of course, has a smaller impact both because it addresses a smaller population and does not apply to the large bulk of self-insured employers.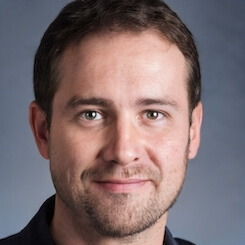 Paul Lendner ist ein praktizierender Experte im Bereich Gesundheit, Medizin und Fitness. Er schreibt bereits seit über 5 Jahren für das Managed Care Mag. Mit seinen Artikeln, die einen einzigartigen Expertenstatus nachweisen, liefert er unseren Lesern nicht nur Mehrwert, sondern auch Hilfestellung bei ihren Problemen.