Divided into many different pressure groups, physicians mostly can live with the ACA. But now they have MACRA, MIPS, APM, and other puzzles to figure out.
As the 1972 movie The Candidate closes, the upstart Bill McKay, played by a young Robert Redford, has just won a surprise victory for a Senate seat. He pulls his campaign manager Marvin Lucas (Peter Boyle) into a side room as his election-night after-party begins and asks, "What do we do now?"
Ask that question of physicians in this year's election campaign and you get a lot of different answers: tweak or repeal and replace the ACA, but don't disrupt the health system too much; fix Medicare payment reform; make sure lifesaving drugs don't kill us and our patients financially; for goodness sakes, let the CDC research firearms injuries; and don't forget the small favors that each specialty needs, too.
Physicians are a disparate lot. At last count, there were more than 300 member organizations of the American Association of Medical Societies. These organizations tread common ground on a host of issues in play in this upcoming election cycle. They all want a delay in the implementation of Medicare's value-based payment scheme, codified in the MACRA legislation. But they're all relieved that as part of the negotiation that led to MACRA, the sustainable growth rate (SGR) is no more. For years, the SGR and its largely theoretical 24% cut in their Medicare reimbursement hung over them like a sword of Damocles. Doctors are also political players on hundreds of more granular issues specific to their specialties.
If Democrats win the White House and both branches of Congress, "then their primary focus will be to continue consolidating the ACA," says Peter Angood, MD, CEO of the American Association for Physician Leadership.
Physicians and other health professionals are a major lobbying force in Washington, having spent almost $90 million last year in political contributions, according to the Center for Responsive Politics. About a quarter of those contributions came from the American Medical Association, which once fought pitched battles against "socialized medicine" and the establishment of Medicare and Medicaid, but was an ally of the Obama administration and the Democrats in the passage of the ACA. Still, health professional groups — that includes nurses, pathologists, podiatrists, and dentists — lag far behind the biggest spenders in health care. Combined, the pharmaceutical and health products industries lead all lobbying sectors, having doled out almost $231 million in 2015. The insurance industry is the runner-up, and although this group includes property and casualty and life insurers, the two largest distributors of largesse in this group are Blue Cross/Blue Shield and America's Health Insurance Plans. Hospitals and nursing homes also spend more than health professionals. So health professionals have a lot of competition in getting heard in Washington.
2015 campaign contributions of health professional organizations: Top 10*
1.
American Medical Association
$21.9
2.
American College of Radiology
$3.6
3.
American Academy of Family Physicians
$2.9
4.
American Dental Association
$2.5
5.
National Community Pharmacists Association
$2.2
6.
American Academy of Orthopaedic Surgeons
$2.1
7.
American College of Cardiology
$2.0
8.
American College of Emergency Physicians
$2.0
9.
American Congress of Obstetricians & Gynecologists
$1.9
10.
American Optometric Association
$1.7
*Contributions in millions
Source: OpenSecrets.org Center for Responsive Politics
2015 campaign contributions by industry: Top 11*
1.
Pharmaceuticals/health products
$231.3
2.
Insurance
$157.2
3.
Oil & gas
$129.8
4.
Business associations
$129.1
5.
Electronics manufacturing & equipment
$122.1
6.
Electric utilities
$117.7
7.
Misc. manufacturing & distributing
$104.9
8.
Securities & investment
$97.9
9.
Hospitals/nursing homes
$93.0
10.
Telecommunication services
$90.8
11.
Health professionals
$89.8
*Contributions in millions
Source: OpenSecrets.org Center for Responsive Politics
Whither the ACA?
It's clear where the parties stand on President Obama's signature legislation. "If the Democrats get in and are able to gain good control of the House and Senate, then their primary focus will be to continue consolidating the ACA and to continue to expand some of the activity that didn't quite get implemented in the last several years," says Peter Angood, MD, president and CEO of the American Association for Physician Leadership, a group for physician executives and managers in the health care industry. "Obviously on the Republican side, it could either be a full repeal, depending who has full control of the House and Senate, or at minimum a revision of sorts."
Lobbyists for medical groups tend to be physicians themselves, and they tiptoe around favoring one party or candidate over another on the eve of a national election for fear of spooking their "friends on both sides of the aisle." They say they'll accept whatever Congress and the president agree upon with the ACA.
But some physician groups come out and say they'd prefer to keep and improve the ACA. "We're actually reasonably supportive of the Affordable Care Act," says Wanda Filer, MD, president of the American Academy of Family Physicians. "It's not perfect, and it probably needs some tweaking. We are going to work with both sides of the aisle to get it right, to hone it. But our members have had a significant uptick in demand for patient visits."
Many of those new patients have complex medical profiles "because they delayed care previously," Filer says. For that reason, the family physicians' group is anxious about any disruption for people who gained coverage under the ACA. "Anything that's going to cause people to be uncovered at any point in their lives, particularly if they have a chronic disease, would be incredibly problematic and probably penny-wise and pound-foolish," she says.
Another physicians' group that has come down on the side of the ACA is the American College of Physicians, a national organization of internists and the second-largest physician organization in the country (after the AMA) with 148,000 members. "While we believe that the ACA should continue to be improved, we do not support efforts to repeal it or to substantially weaken its protections, which would cause coverage for millions of people to be put at risk," ACP says on its website.
Primary care groups seem more receptive to the ACA because it has brought more patients into their practices and placed greater emphasis on the role of family physicians and internists to "quarterback" patient care. Overall, physicians are actually split on their opinions of the ACA, according to a Kaiser Family Foundation 2015 poll. The AMA itself has been more coy lately about its stance on the ACA, although it did put out a statement last year expressing relief at the Supreme Court ruling to uphold the law and has made other statements supporting the law. For this article, the AMA declined to comment on its political advocacy.
MACRA: New frying pan?
MACRA has physician lobbyists putting up their antennae in search of any signals coming out of CMS that will affect their members' interest as the agency cobbles together rules to implement Medicare payment reform. MACRA passed with overwhelming bipartisan support last year, but as CMS gets down to writing the regulations, physician groups are jockeying to influence what they say.
Physicians would like to see MACRA's shared risk arrangements introduced more gradually, with higher risk versions coming later, says Kavita Patel, MD, a senior fellow at the Brookings Institution.
The process may fall onto the shoulders of a new administration. MACRA is scheduled to go into effect next year, but CMS acting administrator Andy Slavitt told the Senate Finance Committee in mid-July that the agency is considering delaying the start date for MACRA. The final rule is due November 1, but even if CMS publishes the rule by then, medical groups have told Slavitt that two months to get ready for MACRA implementation won't be enough. Most medical groups want a delay of either six months or a year — provided the rule is even ready by November 1. And Kavita Patel, MD, a Brookings Institution senior fellow and primary care physician at Johns Hopkins Hospital in Baltimore, speculates that it might not be ready, given the tremendous feedback it has received to date.
Joe Antos, a health care scholar at the conservative American Enterprise Institute, doesn't think MACRA is much of an upgrade for physicians over the SGR. "For docs, it's not so much they're going from the frying pan and into the fire; they're just changing frying pans," he says. The raises physicians will get over the next decade are infinitesimal: an average of 0.5% a year, then 0.25% for those who stay in the more traditional payment scheme and 0.75% if they go into the risk-based advanced alternative practice model (APM). "It's pretty obvious that cost of practice is rising faster than that," he says.
APMs include ACOs, patient-centered medical homes and some bundled payment models. Besides APMs, the other payment model under MACRA is the Merit-based Incentive Payment System (MIPS), which streamlines several previous CMS value-based programs, including the Physician Quality Reporting System (PQRS) and meaningful use of electronic health records. The model is intended to reflect quality, clinical practice improvement initiatives, and how frequently physicians utilize tests, devices, and drugs. But congressional leaders and medical groups have raised concerns that MIPS could be too onerous for single-doctor and small practices. They've used the term "complexity" to describe the regulatory burdens on these practices. "I don't know if you'd call that complexity," says Thad Waites, MD, of the American College of Cardiology, who has reviewed CMS's preliminary draft rule. "It's just a sledge hammer."
For doctors, the choice between MIPS and APMs is a dilemma, says Jim Daniel, a health care attorney in Richmond, Va. "The reaction I get from most physicians is that they want to avoid MIPS, but most of them are not ready to go into advanced alternative payment models," he says. "There's a great concern that MIPS is going to be a more arduous reporting system. We're starting to see physicians question if they can stay in small independent practices because they believe the administrative burden of keeping up with MIPS is so high. Also, it generally takes a large organization to be able to bear the risk of the advanced alternative payment models."
Under the resource utilization component of MIPS, specialty groups want to make sure their members don't get penalized for using expensive drugs that patients can get only in their offices. Most oncologists will probably participate in MIPS, the American Society of Clinical Oncologists (ASCO) has said in comments to Slavitt. ASCO asks that CMS not include pricey cancer drugs in the resource utilization measures. Similarly, the American Academy of Ophthalmology is asking that CMS not count expensive physician-administered injections for age-related macular degeneration in the equation.
Getting APMs right
But APMs are not a walk in the park. Patel, at Brookings, outlines physicians' three primary concerns with the proposed MACRA rule for APMs:
CMS sets a high barrier for shared risk "right off the bat," she says. Physicians would prefer a model that phases in, with lower risk in the early years and increasing risk in the later years.
They want more flexibility for individual physicians to propose advanced APMs instead of working through practices and physician groups.
They want Medicare to include as APM models some bundled payment programs that were left out of the current version of the proposed rule.
The AMA expressed similar concerns about APMs in a 70-page comment letter to Slavitt, but would also like to see risk requirements based on physicians' Medicare revenues rather than total Medicare expenditures "so physicians do not have to take risks for expenses outside their control." The American Association of Orthopaedic Surgeons wants advanced APMs to include the bundled payment models that 3,000 orthopedic surgeons already participate in as well as the Comprehensive Care for Joint Replacement Model mandatory in 67 metropolitan areas.
Besides worrying about having costly drugs possibly count toward their resource utilization scores, physicians are grappling with CMS over how they'll get paid under Part B to administer those drugs — again, an issue largely for oncologists and ophthalmologists. "It looks like ophthalmologists and medical oncologists could get hurt significantly," health care attorney Daniel says. They could see a sharp cut in what they get paid for administering these expensive drugs.
Medicare Part B covers these therapies at their cost plus 4.3%, adjusted downward from 6% since the 2013 sequester. In a large pilot program, Medicare wants to titrate that to 2.5% plus cost along with a flat fee of $16.80 to be adjusted each year. The rationale is to break the link between physician payment and the cost of the drugs themselves — "to make sure that doctors aren't penalized for choosing the most effective drug if it happens to be inexpensive," CMS says in a press release.
Specific agendas
Beyond Medicare, the American College of Cardiology (ACC) is keeping watch on a proposed FDA rule on generic drug labeling. Since a 2011 Supreme Court ruling, the FDA has supposed to come out with a rule that would require generic drugs to keep their warning labels up to date with recently reported risks. The ACC and other physician groups, along with the Generic Pharmaceutical Association, have lobbied the FDA to not make the rule so onerous that it would drive up the cost of generic drugs.
"We're very concerned about the change in FDA rules that'll require some generics to go back and get new licenses — and it could reduce the number of companies putting out some of these drugs and increase their costs," says Waites of the ACC.
Mass shootings in Orlando and Dallas over the summer renewed physician interest in pushing Congress to lift its 20-year ban on firearms injury research. The AMA House of Delegates passed a resolution to that effect, and also called for a repeal of state gag laws that prohibit physicians from asking patients if they have firearms in their homes.
In a special issue of its journal this summer, the American Association for the Surgery of Trauma called for funding a national database on violent deaths as well as lifting the research ban. "If we don't know what we're dealing with we have no idea of how to maneuver within this world," says Filer of the AAFP, another group backing more firearms research.
Specialty groups have other issues that are dear to their hearts. For family physicians, it's sustaining funding for training programs. For general surgeons, it's getting funding for a study of areas that lack adequate surgical coverage.
For trauma surgeons, it's winning support for legislation to reauthorize trauma care programs through 2020 and state grants to pass through to trauma centers.
Says Michael Coburn, MD, a trauma surgeon at Baylor College of Medicine and a member of the American College of Surgeons Committee on Trauma: "There have been challenges in achieving full bipartisan support for funding those initiatives, and I think we have a realistic understanding that those challenges will likely continue." No matter who gets elected, that is.
Young Bill McKay would be sorry he even asked.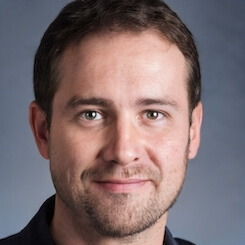 Paul Lendner ist ein praktizierender Experte im Bereich Gesundheit, Medizin und Fitness. Er schreibt bereits seit über 5 Jahren für das Managed Care Mag. Mit seinen Artikeln, die einen einzigartigen Expertenstatus nachweisen, liefert er unseren Lesern nicht nur Mehrwert, sondern auch Hilfestellung bei ihren Problemen.