This year's two presidential nominees have taken aim at high drug prices — and pharma. A solution may require not just rhetoric but cooperation between industries.
This hasn't been the best of years for the pharmaceutical industry on Capitol Hill. Even with pro-business Republicans running the show in Congress, pharma executives could not avoid being dragged before the C-Span cameras repeatedly to defend the spiraling cost of drugs and some particularly egregious displays of hubris by certain individuals (e.g., "Pharma Bro" Martin Shkreli). The bad publicity — along with individual Americans' sticker shock at their own prescriptions — has led most Americans, including some Republicans, to support some kind of government action to reduce drug prices.
The campaign trail wasn't any more comfortable for the industry, with all the major candidates making an issue of drug costs. "The greed of the drug companies must end!" Bernie Sanders declared to a cheering Democratic National Convention, while Donald Trump told a crowd in February that his administration would "negotiate like crazy" to make drugs cheaper. Hillary Clinton called Mylan's pricing of its EpiPens "outrageous."
Several solutions
"Wanting someone to do something about drug pricing is the number one issue for both parties," says Len Nichols, professor of health policy at George Mason University. Congress needs to address that issue in a serious way.
When the dust settles after one of the most remarkable presidential campaigns in history, the time for rhetoric will be over and the new president and lawmakers will face the task of actually managing a giant, unwieldy and complex health care system, trying to wrestle drug costs into submission before they wreak even more havoc on the budgets of Medicare, Medicaid, and the American consumer.
"Wanting someone to do something about drug pricing is the number one issue for both parties," says Len Nichols, a professor of health policy at George Mason University and director of its Center for Health Policy Research and Ethics. "Congress has to decide that it wants to address the issue in a serious way. And the president has to be willing to spend time and use the bully pulpit and make it a priority."
So what might that look like? Nichols notes that Americans are generally wary of aggressive measures to control markets. Policy approaches will need to address the balance between incentivizing innovation and creating monopolies — a balance he says is now out of whack, allowing individual drugmakers to charge whatever they want.
While America's outrage has been stoked by Shkreli's smirking visage and a few other small players with the most outrageous price hikes for individual, small-scale drugs, policy solutions will need to address more than just a few outliers. The problem Congress and the White House will really face is the increasing cost of drugs that millions of Americans swallow every morning with their orange juice. A Reuters analysis earlier this year found that prices for four of the nation's top 10 selling drugs more than doubled since 2011, and six others went up more than 50%.
Actual and projected annual percentage growth in national health expenditures for selected spending categories
Source: Keehan SP et al., Health Affairs, July 2016
Here are several solutions that have been mentioned on the campaign trail:
authorizing CMS to negotiate with drugmakers for Medicare Part D drugs
allowing Americans to order lower-cost prescriptions from other countries such as Canada
placing a ceiling on copayments for drugs covered by health plans.
Drug prices were mentioned briefly in both parties' platforms. The Democrats had more to say, devoting a few paragraphs in a section about health care to "price gouging" by drug companies, touting support for generics, reimportation, and Medicare negotiations specifically. The Republicans were more circumspect, even though pharma has been one of Trump's favorite targets in his speeches. When it came down to it, Trump's support of Part D bargaining didn't make it into the Republican platform. Rep. Kevin Brady of Texas, the Republican chair of the House Ways and Means Committee, said the concept wouldn't be subject to a hearing while he's in charge.
While the platforms offer some sense of what each side thinks is important, they are only vaguely related to what the 115th Congress will likely spend its time on. If pharmaceutical prices get regulated by Congress in some other way it will certainly be a disappointment to the industry, which lent its support to the ACA in 2009 on the condition that it be largely left alone, so the ACA regulatory firepower was aimed largely at the insurance industry. Seven years on, though, there's nothing keeping legislators from taking aim at pharma.
The House last year approved its version of the 21st Century Cures Act, Republican-led legislation meant to spur drug innovation, increase funding for the National Institutes of Health, and reduce regulation of the drug approval process at FDA. The Senate has been taking parts of the bill and acting on them separately in committee. Opponents view it as a significant gift to the pharmaceutical industry that lacks patient protections.
Industry observers see a more nuanced, perhaps less-contested way forward to getting prices under control, with some of the answers resting in new payment models and cooperation among the payers, providers and drugmakers.
Value-based purchasing arrangements with payers "are especially compelling where there are federal quality measures" involved, says Dan Mendelson, president of the consulting firm Avalere Health.
Pharmaceutical makers, just like providers, are being drawn into value-based purchasing arrangements with payers that link the price of their products with their performance. "These contracts are especially compelling where there are federal quality measures that stipulate increased payment on outcomes that are achieved through appropriate medication use," notes Dan Mendelson, president of the consulting firm Avalere Health.
Mendelson believes insurers and drugmakers will have to come to terms and cooperate. "The future of these industries and their success in navigating policy will be critically dependent on better collaboration," he said in an email to Managed Care.
Big donors
Overall, it would appear that drug companies haven't changed their strategies much; they continue to rank among the most generous campaign contributors ($36 million so far in the current election cycle); they schmoozed with politicos at the parties' national conventions; and they're pumping big dollars into advertising shown during and after the conventions that paints the industry as a vital innovator selflessly investing in research to save lives.
Jim Greenwood, CEO of the Biotechnology Innovation Organization, vowed to fight his industry's role as an "easy scapegoat" for the problem, arguing that insurers should shoulder some of the blame for failing to cover key medications or requiring big copays for them.
During spring investment conferences and earnings calls, a number of pharmaceutical executives shared their anxiety about the political atmosphere. At the J.P. Morgan Health Care Conference in January, for instance, Biogen chief executive George Scangos was quoted as saying his company raised prices on three drugs more modestly than it might to avoid placing "a target on our foreheads."
Novartis' CEO Joe Jimenez acknowledged that a "difficult pricing environment" is likely no matter who wins the election. "We all have to plan for new pricing models in the U.S. that could help us ensure the sustainability of the system as the population ages," Jimenez told the Financial Times in late July. He cited his company's involvement in pay-for-performance deals with Cigna and Aetna that link the level of rebates to Novartis with its new heart failure drug Entresto's ability to keep patients out of the hospital; Jimenez argued that drugmakers will have to be willing to enter such agreements to weather the intense political pressure on prices.
The Campaign for Sustainable Rx Pricing, a coalition including consumers, health plans, providers, employers — just about everyone but drugmakers — is busy lobbying for a long list of reforms centered around transparency, competition, and value. The coalition advocates such changes as open reporting of drug prices and increases, speedier FDA approval of cheaper generic drugs, and making stronger connections between the cost and benefits of individual medications.
"We've come together around a market-based proposal," explains John Rother, the longtime AARP health care lobbyist who now heads the campaign. "It's not government price-setting. We hope we can have a more open conversation with industry."
Rother is optimistic that the pressure on drugmakers will continue into 2017, when the new president and Congress are in office. "No one running for president thinks the current situation is acceptable," he says.
Nichols sees the universal outrage about prices across the political spectrum as an unusual chance for action, even if there is still a party split between Congress and the White House. "Whoever is president will have to work with both parties to get something done," he said. "That is an opportunity to build on broad support for addressing the imbalance in the drug marketplace."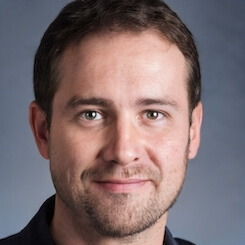 Paul Lendner ist ein praktizierender Experte im Bereich Gesundheit, Medizin und Fitness. Er schreibt bereits seit über 5 Jahren für das Managed Care Mag. Mit seinen Artikeln, die einen einzigartigen Expertenstatus nachweisen, liefert er unseren Lesern nicht nur Mehrwert, sondern auch Hilfestellung bei ihren Problemen.