Trump's promise to repeal and replace the ACA could cut into revenues, but so could Clinton's proposal for a public option. Readmission rates, bundled payments, ACOs — they fly under the radar of presidential politics and may continue regardless of the election results.
Hospitals are merging like it's … 1996. That was the year hospitals, facing managed care pressures, went consolidation-crazy. In one year 768 hospitals were involved in 235 mergers and acquisitions, according to the website Global Healthcare IT.
Mergers and acquisitions slowed down significantly in the following years. But in 2010, when the ACA became law, the stars were aligned for Merger Mania Part II. Since then, the hospital industry has been on a buying bender. Mergers, acquisitions, joint ventures, and joint operating agreements have almost doubled, going from 66 in 2010 to 112 in 2015, according to the consulting firm Kaufman Hall.
The trend will likely continue, with hospitals under intense pressure to reduce costs, improve care, and improve patient satisfaction. Other factors in the consolidation equation include the ACA's alternative payment models, risk contracting, and electronic health records. There's also no doubt that mergers are motivated, in part, by the market power that larger organizations can use to set higher prices and push back against payers.
Some hospital systems, running out of local hospitals to acquire, are expanding beyond their markets to create regional systems. Philadelphia-based University of Pennsylvania Health System recently entered into merger talks with the Princeton Health System, located 44 miles away in New Jersey. In July, it was widely reported that Long Island-based Winthrop University Hospital had signed a nonbinding letter of intent to integrate with NYU Langone Medical Center in Manhattan, 28 miles away.
Merger motivations
Proponents of mergers and acquisitions say they can lower costs by creating economies of scale and smoothing the way for all kinds of clinical integration. But others say the fact that they can doesn't mean they do. In the New England Journal of Medicine last year, Leemore Dafny, now at the Harvard Business School, and Thomas H. Lee, MD, chief medical officer at Press Ganey and a member of Managed Care's editorial board, wrote that mergers could "be moments of opportunity" that help hospitals compete on outcomes and costs, but also that "the most consistently documented result of provider mergers is higher prices, particularly when the merging hospitals are in close proximity." The motivation behind many mergers, said Dafny and Lee, is to eliminate competition "to ensure referral streams (which would otherwise be earned through superior offerings) or to help providers negotiate higher prices and thereby avoid the difficult work of improving outcomes and efficiencies."
Findings from the National Bureau of Economic Research tend to substantiate Dafny and Lee's conclusion. A study headed by Zack Cooper, an assistant professor at Yale, found that hospitals with monopoly power charge an average of 15% more than those in an area with four or more hospitals.
What really drives high hospital prices?
Bivariate correlations of the level of inpatient hospital prices with observable factors
Source: Cooper Z et al., National Bureau of Economic Research, December 2015
Given everything that has happened over the past six years, the ACA so far seems like a pretty good deal for hospitals. But what the ACA giveth, it can also taketh away. Studies suggest that hospitals should brace for an uptick in unpaid bills from high-deductible health plans that are increasingly prevalent on the ACA exchanges. A Kaiser Family Foundation and New York Times survey revealed that 20% of Americans with insurance say they or someone in their household has had trouble paying a medical bill in the last year. To avoid getting stiffed, some hospitals are requiring patients to ante up their copay before being admitted, according to Lawton Burns, a professor of health care management at the University of Pennsylvania's Wharton School.
Another looming concern for hospitals is the cutback in the Disproportionate Share Hospital allotments for uncompensated charity care. Starting in 2018, the government will decrease its contribution to the fund by $2 billion; it will continue reducing its subsidy until the fund disappears in 2024. While the increasing number of Americans covered by private health insurance or Medicaid and the ACA ban on lifetime limits will make some hospitals more secure, these factors won't save them all. In May, the New York Times reported that 125-year-old Mount Sinai Beth Israel, one of seven hospitals in the Mount Sinai Health System, would close its 825-bed hospital and reopen as a 70-bed hospital in a new location. The hospital thus became one of 19 in the city to be closed or drastically downsized since 2000.
Of course, many large metropolitan hospitals continue buying competitors as Pac-Man devoured ghosts. But rural and inner-city hospitals serving poorer communities face much gloomier prospects. Unlike their big-city cousins, community and country hospitals often lack the financial wherewithal to purchase the latest technology and attract and retain staff.
Hospital closings outside urban areas are widespread. More than 60 rural hospitals have closed since 2010, while another 673 rural hospitals in 42 states are in danger of closing this year, according to a 2016 report from iVantage Health Analytics, a health care data company in Portland, Maine, that contracts with hospitals. The report says that many of the hospitals in danger of closing are in Southern states.
Repeal and replace?
As late as 2000, Donald Trump championed the idea of universal health care. But since joining the Republican primary race in 2015 and becoming the GOP's presidential candidate, he's stuck to the party mantra of "repeal and replace Obamacare." Fewer insured patients would mean lost revenue for hospitals and an increase in charity care, although Trump has tepidly endorsed House Speaker Paul Ryan's "A Better Way" proposals that include high-risk pools and tax credits that people could use to buy insurance on state-regulated markets. Trump's call for price transparency from providers would also affect hospitals. "Individuals should be able to shop to find the best prices for procedures, exams or any other medical-related procedure," says his proposal, voicing a sentiment shared by many who think American health care would be less expensive and more effective if it were a retail experience.
Hillary Clinton has consistently said she would improve and "build on Obamacare." To win Bernie Sanders' endorsement and woo his supporters, she has moved farther left on health care, adopting some of the Vermont senator's ideas. The nominee now supports allowing states to create a public option, something hospital associations were clearly against back in 2010, partly because a public option might pay at Medicare rates and therefore cut into revenues. Rural hospitals and community health centers will see an infusion of funds as part of her plan.
But here's the thing: There has been a slew of CMS programs and initiatives over the past several years, most of them related one way or another to the ACA, that have had a major effect on hospitals but are too far into the weeds to be a factor in elective politics, especially at the presidential level. For example, the program that penalizes hospitals with high readmission rates is in its fourth year. It's designed to push hospitals to improve care, but progress so far has been middling. Kaiser Health News reported in August that CMS is going to punish more than half of the nation's hospitals this year because of their high readmission rates.
Another example: Bundled payments are designed to make hospitals responsible for patient care several months after discharge, and proponents of value-based care say they may be the best way to break American health care's addiction to volume and intensity. CMS has launched ambitious programs this year to extend bundled payments to cardiac and orthopedic cases.
And consider ACOs. About 20% of the country's hospitals are part of an ACO. Participation can put hospitals in an awkward position. Many have the capital to invest in IT and other kinds of systems needed to make an ACO function. But the ACO model may work against a hospital's short-term interests because to meet cost-saving goals, ACOs need to reduce inpatient stays and the use of other expensive hospital services.
Clinton, with her background in health care, may know something about health care policy and programs at this level. Trump, with his focus on trade and the economy, probably does not. ACA repeal would be disruptive, but the new occupant of the oval office may be irrelevant to whether these programs continue or come back with slightly different rules.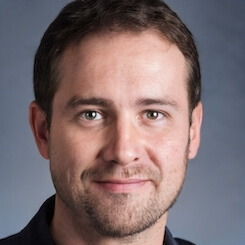 Paul Lendner ist ein praktizierender Experte im Bereich Gesundheit, Medizin und Fitness. Er schreibt bereits seit über 5 Jahren für das Managed Care Mag. Mit seinen Artikeln, die einen einzigartigen Expertenstatus nachweisen, liefert er unseren Lesern nicht nur Mehrwert, sondern auch Hilfestellung bei ihren Problemen.