Clinton has come out against the Cadillac tax, but what will replace the revenue? If the ACA is repealed, House Republicans have proposed capping the tax exemption for health benefits as a way to curb the appetite for expensive health care benefits.
Despite worries that the ACA would erode employer-provided insurance, analyses since the law's passage have shown that neither companies nor workers have shirked coverage. Moving forward, politicians and health policy leaders are looking at ways to modify the law—short of those who support calls by House Republicans and Donald Trump for outright repeal—in ways that alter the structure and tax incentives of employer-provided benefits without unduly driving up total health costs.
A number of concerns about the ACA have not panned out, says Dallas Salisbury, president emeritus at the Employee Benefit Research Institute. Employers have not, for example, dropped coverage and moved their employees to the ACA exchanges. A recently published Urban Institute analysis indicates that employer coverage has even increased slightly, due in part to the employer mandate among other factors. In March 2016, 72.1% of workers were insured through their employer compared with 70.8% in June of 2013.
But the law's rollout has aligned with or accelerated— depending upon the perspective—an ongoing move by employers to boost deductibles and shift other out-of-pocket costs to employees. The transition was "well on its way" prior to the law's passage but was encouraged by employer fears that their health coverage could become costly enough to trigger the so-called Cadillac tax, says Mike Thompson, CEO of the National Business Coalition on Health. "Employers wanted to avoid that if at all possible."
The Cadillac tax, which has drawn fire from both Democrats and Republicans, was initially slated to go into effect in 2018 but last year Congress delayed it until 2020. But it remains an election-year point of friction, with proposals ranging from repeal to modifications.
Another goal for those who want to build on the ACA is to ease out-of-pocket costs for employees struggling with high deductibles. To that end, Hillary Clinton has proposed several measures, including tax credits to offset the cost of high medical bills. Meanwhile, proposals by Donald Trump and House Republicans signal strong support for expanded use of health savings accounts.
Revisiting tax exemption
In its analysis of employer-based coverage, the Urban Institute didn't find any shrinkage in the rate at which employers were offering insurance or the rate at which employees were signing up, regardless of the employer's size or the income level of the workers. The authors cited several factors besides the ACA employer mandates, including the individual mandates and the continuing favorable tax treatment of health benefits that exempts employer and employee premium payments from income and payroll taxes.
But the future of that protected status remains uncertain. The Cadillac tax, initially slated for 2018, was designed to levy a 40% excise tax on employer-sponsored health plans with values that exceed $10,200 annually for individuals and $27,500 for families. (The total value calculation is based on some savings account contributions, such as health savings accounts [HSAs], along with employer and employee premium payments.) Roughly 1 in 4 employers would have been subject to the tax by 2018 unless they changed their health plan designs, according to a Kaiser Family Foundation analysis last year. Clinton has called for repealing the tax, saying that the lost revenue could be offset by other health system reforms, such as reducing prescription drug costs. As of press time, the Trump campaign's written health plan—the first item is to repeal the ACA—doesn't address the Cadillac tax specifically.
House Republicans, who also want to wipe the slate clean by repealing the ACA before instituting any new health reform measures, have suggested an alternative to the Cadillac tax that would put a cap on how much health coverage individuals can obtain from their employer on a tax-exempt basis. Their approach, they say, will shift compensation from tax-favored health benefits to take-home pay. It would also be fairer for lower-income employees, they contend, because with the Cadillac tax, their benefits above a certain threshold will be taxed at the same rate as those of higher-income employees. Their 37-page "A Better Way" proposal for health care issued by House Speaker Paul Ryan and Republican colleagues in June, did not specify a dollar amount for that cap; instead, there was the vague assertion that only "the most generous plans" would be affected. They did specify, however, that the cap would be adjusted geographically to account for regional differences in health care costs.
The Cadillac tax and the Republican proposal to put a cap on the tax-exemption of health benefits would raise similar amounts in terms of revenue, according to a joint analysis published last year by the Urban Institute and the Robert Wood Johnson Foundation. Employees might be more directly affected by the House Republicans' plan, because they might lose some degree of tax exemption, says Linda Blumberg, an economist and a senior fellow at the Urban Institute's Health Policy Center. But employees are likely to feel the effect of the Cadillac tax, too, if it ever goes into effect. The tax will be paid by the insurance provider, including self-funded employers, but its costs would likely be passed along to employees through various measures, such as high deductibles and other cost sharing. Provider networks may also get skinnier.
Blumberg supports the goal of finding a revenue source, but worries about the effects of either approach on more vulnerable workers. "How do we protect the lower-income workers from getting higher deductibles as a consequence that may really impede their access to affordable care?" Regardless of the revenue provision, some form of subsidy or other protection should be built in, she says.
Easing out-of-pocket stressors
High-deductible plans may predate the ACA but have become more entrenched in recent years. Nearly two thirds of workers have a deductible of at least $1,000 on an individual plan compared with just under half in 2010, according to a survey by the Kaiser Family Foundation and the Health Research & Educational Trust. HSAs are also coming on strong. Last year, 24% of workers were enrolled in a plan with a HSA or other savings account option compared with 13% in 2010, according to the benefits survey.
As these plans have become more common, though, some studies have raised questions regarding to what extent workers curtail basic care along with pricey and perhaps unnecessary treatment. One frequently cited analysis, published last year by the National Bureau of Economic Research, found that health spending declined by roughly 13% annually when a large company shifted its workforce to a high-deductible plan. But those savings nearly all stemmed from workers seeking out fewer medical services rather than price shopping or searching for less costly treatment options.
To discourage people from bypassing the doctor entirely, Clinton has proposed that the ACA require insurers and employers to cover up to three doctor visits annually outside of the deductible. She also has proposed tax credit refunds of as much as $5,000 per family for those who face excessive out-of-pocket bills—defined as insured individuals with health costs that exceed 5% of their income. In the House Republicans' plan, there are no similar proposals to directly offset out-of-pocket costs. But they strongly promote the role of HSAs, advocating for an increase in what employees can pay in and excluding those contributions from health care costs that would go toward the tally to which the cap on tax exemption would apply. Trump similarly supports health savings accounts as a way to accrue funds for unanticipated medical expenses.
Repeal or bust?
While the House Republicans and Trump promote scrapping the ACA as a leading post-election priority, employers by and large wouldn't be big fans of a repeal, says Salisbury of the Employee Benefit Research Institute, noting that the law supports high-deductible plans and related savings accounts that employers embrace. "Do I think they'd be up for total and complete repeal? No."
Already, there are indications that employers view the law as here to stay. When the House Republicans released their health reform plan, the Chamber of Commerce issued a statement supporting certain provisions, such as the repeal of the employer mandate and improvements to health savings accounts. But the business organization didn't address the Republicans' stated goal of repeal, instead describing itself as having "long been a leader in the push to improve" the law.
Any effort to revisit the law will venture into the well-trod territory of balancing cost versus coverage. As one example, Blumberg points out that Trump supports allowing individuals who buy their own insurance to fully deduct the premiums on their tax returns.
The risk for employers, she says, is adverse selection if higher income and largely healthy employees decide to buy a plan on the individual market. "You may end up then having these situations where the people left wanting employer-based coverage are sicker."
But if the ACA remains largely intact and the Cadillac tax is ultimately repealed, that would leave a gaping hole on the revenue side of the ACA ledger. Last year, the Congressional Budget Office projected that the excise tax would bring in $87 billion over the next decade.
"I think employers at one level would like [the tax] to just go away," says Thompson, with the National Business Coalition on Health. "But I think that there is so much revenue associated with it, it may not go away. So then the question is, 'How do we get it better, how do we make it right?'"
Charlotte Huff is a medical and business writer in Forth Worth, Texas. She has written for many publications, including Slate, Medical Economics, and ACP Internist.
---
Our most popular topics on Managedcaremag.com
---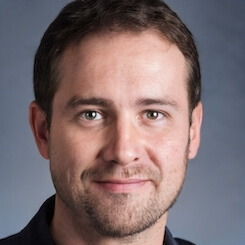 Paul Lendner ist ein praktizierender Experte im Bereich Gesundheit, Medizin und Fitness. Er schreibt bereits seit über 5 Jahren für das Managed Care Mag. Mit seinen Artikeln, die einen einzigartigen Expertenstatus nachweisen, liefert er unseren Lesern nicht nur Mehrwert, sondern auch Hilfestellung bei ihren Problemen.