For these two medical directors, the next logical career step was CEO.
On the one hand, they come into the job versed in the substantive side of the business. Presumably, by virtue of their training and experience, they understand what it takes to deliver patient care and are versed in the health care system's multiple flaws and virtues. And those initials next to their name—they signal credibility and gravitas.
But on the other hand, it's not so simple. Do they really understand the business side of health care, the need for healthy members, and a healthy bottom line? Yes, first, do no harm. But the top job also means watching costs and keeping stakeholders—which can include stockholders—happy.
Learning the ropes
Last year, at least two former medical directors moved into the CEO role. Steven Udvarhelyi, MD, who held a variety of jobs at Independence Blue Cross (IBX) in Philadelphia, including chief medical officer, became president and CEO of Blue Cross Blue Shield of Louisiana, and David Hanekom, MD, was named CEO of Arizona Care Network, an ACO and provider network that includes more than 4,700 physicians and other providers and 14 hospitals.
Previously, Hanekom served as CMO for SPH Analytics, a consultancy specializing in population health and predictive data analysis. Before joining SPH, he was CMO and vice president of medical management at Blue Cross Blue Shield of North Dakota.
"I knew how to manage the patient, but I didn't know how managed care or how the payment system worked," says Hanekom. "And I didn't know what financial risk was."
A native of South Africa, Hanekom, 55, got his medical degree at the University of Witwatersrand School of Medicine & Health Sciences in 1987 and then did post­graduate work at the University of Limpopo before doing his internal medicine residency at the University of North Dakota. He has worked as a primary care physician in Canada and as an internal medicine specialist in the United States. His inter­national background has given him insight into patient care in a variety of health systems. Still, he did not have a background in how an insurer's policies affect the financial aspects of care delivery—or the other way around.
He did, however, hold to a guiding principle: The patient comes first. With just a hint of a hard-to-place accent (he's a native speaker of Afrikaans), he says, "To me, accountable care organizations exist to deliver on the Quadruple Aim, meaning, primarily, better care for the patient though a clinical focus." The Quadruple Aim is the Triple Aim—better clinical outcomes, lower total medical costs, increased patient satisfaction—with provider satisfaction added as a fourth element. "In other words, it's almost all about the patient," he adds.
In 2006, the North Dakota Blues hired Hanekom as the medical director for quality. Compared with other Blues plans, the one in North Dakota is petite, insuring or administering claims for 375,000 North Dakotans. "Because it's a smaller Blue plan, I learned every aspect of medical management from a payer perspective and every aspect of managed care: the policy, the pricing, the contracting, and the various NCQA requirements," he says.
Now, he's putting that background to work at Arizona Care Network, which has 250,000 members, most of them in value-based contracts, including 100,000 Medicaid beneficiaries. Under a contract with the Arizona Health Care Cost Containment System, the state agency that administers Medicaid, the Arizona organization is a subcontractor of the state's Regional Behavioral Health Authority. Of the 100,000 Medicaid members under its care, about 8,000 of them have serious mental illness. In July 2013, former Gov. Jan Brewer became one of only a few Republican governors to sign into law the Medicaid expansion portion of the ACA.
Arizona Care Network has improved patient outcomes and cut costs significantly by assigning behavioral health coaches to work with patients, says David Hanekom, MD, the insurer's CEO.
With Hanekom in charge, Arizona Care Network has assigned behavioral health coaches to an integrated model that coordinates medical and behavioral care. As a result, the network has improved patient outcomes and cut costs the past two years.
In Hanekom's view, starting his career as a physician and then adding the business aspects of health care delivery, the financing and analytics dimensions of managed care, and then the Quadruple Aim were an ideal—if unusual—way to prepare to be CEO. "All those years in such a variety of positions prepared me to be able to step into this role," he says.
Value in data analytics
While Hanekom's path to MD-CEO started on the other side of the world and followed a fairly circuitous path, Udvarhelyi has been working on the payer side of health care for most of his career. In 2010, Udvarhelyi (pronounced OOD-ver-hi), an internist with more than 25 years of experience in health insurance, was promoted from senior vice president and chief medical officer to executive vice president of health services at IBX, one of the nation's largest Blues plans. Two years later, he added the title chief strategy officer.
Before joining IBX, he was national medical director and VP of operations for Prudential Health Care. A graduate of the Johns Hopkins University School of Medicine, Udvarhelyi focused on health services administration while earning his MPH from the Harvard T.H. Chan School of Public Health and has taught health policy at Harvard Medical School.
Like Hanekom, Udvarhelyi has a background in data analysis. Through his work in health services research he gained an appreciation for the utility of predictive data. "Here we take a fact-based, data-driven approach to running the company and making decisions, particularly from a population health standpoint," he says. "By that I mean we look broadly at how to measure and improve quality while reducing costs."
Earlier this year, Udvarhelyi hired Somesh Nigam, the first chief analytics and data officer at the Louisiana Blue plan. And in June, he named Vindell Washington, MD, the plan's CMO. Washington had served as national coordinator for health information technology at HHS since August 2016.
Udvarhelyi has been instrumental in helping to turn around the insurer's financial standing after it lost more than $200 million in the individual market following the implementation of the ACA in 2014. When open enrollment begins this month for 2018, Blue Cross and Blue Shield of Louisiana will be one of only two Louisiana health plans remaining in the state's individual market. The other is Vantage Health Plan, with 16,000 members.
He also expanded the insurer's presence in both the Medicare and Medicaid programs. Its Medicare Advantage plan is now available in 30 of the state's 64 parishes, or counties. In partnership with Amerigroup Real Solutions, the Louisiana Blues have started offering Healthy Blue, a Medicaid managed care plan. Currently, Healthy Blue is managing the health care of 250,000 Medicaid beneficiaries.
Under Udvarhelyi, efforts to keep costs under control have had some success. For example, in an ACO value-based payment program the health insurance company runs, providers saved an average of 2.8% of total health care costs in the past year by managing patients with chronic conditions such as diabetes more aggressively. At the same time, premiums for the plans it is selling on the ACA individual market are going up by between 12% and 36%, according to news reports. While 12% to 36% might shock some in Louisiana, it's less than the 50% hikes or greater that some health insurers are pursuing.
Cost and quality in conflict?
Now that both former medical directors have served almost two years as CEOs, the question that remains is whether being a physician creates a conflict when it's time to cut costs. Both say no.
"All physicians should be mindful of the cost of the care they're prescribing for patients and, sadly, that's not true in general," says Steven Udvarhelyi, MD, CEO of Blue Cross Blue Shield of Louisiana.
"I don't see any conflict at all," Udvarhelyi answers. "Of course, all physicians should be mindful of the cost of the care they're prescribing for patients, and, sadly, that's not true in general."
What's more, Udvarhelyi argues, physicians need to share information about costs with their patients: "Physicians need to be engaged with us in helping to manage the efficient use of resources for their patients."
Hanekom has similar views about the compatibility of managing costs and maintaining quality. For his physician-run organization, the first question about care delivery is whether patients are getting better care and are satisfied with it.
"Better care sometimes costs more than not good care, but most of the time better care gives you better clinical outcomes. When you have better outcomes, you use fewer resources and costs come down," says Hanekom."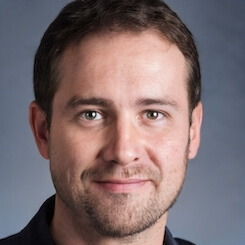 Paul Lendner ist ein praktizierender Experte im Bereich Gesundheit, Medizin und Fitness. Er schreibt bereits seit über 5 Jahren für das Managed Care Mag. Mit seinen Artikeln, die einen einzigartigen Expertenstatus nachweisen, liefert er unseren Lesern nicht nur Mehrwert, sondern auch Hilfestellung bei ihren Problemen.