Price and physician reluctance to swap it into complicated regimens for heart failure could explain tepid sales.
Novartis's Entresto came to market in 2015 in a blaze of glory. A combination of valsartan, an angiotensin receptor blocker, and sacubitril, a neprilysin inhibitor, Entresto's rise to stardom started when its pivotal phase 3 study, the PARADIGM–HF trial, was stopped early. Interim results showed it crushing its comparator, enalapril, a leading light in the ACE inhibitor class. Relative to enalapril, Entresto reduced cardiovascular death and heart failure hospitalization by 20% and all-cause mortality by 16%.
There was more good news for Novartis and its budding heart failure rock star last year. Updated heart failure guidelines from the American College of Cardiology, the American Heart Association, and the Heart Failure Society of America recommended replacing ACE inhibitors and ARBs with Entresto.
Now, though, some experts and industry observers are wondering why the wunderkind hasn't done more wonderfully on the market.
A November 2016 letter in the Annals of Internal Medicine written by one of PARADIGM–HF's lead investigators noted that the "plethora of articles and P values concerning sacubitril/valsartan published over the past 3 years [since PARADIGM–HF ended] have had minimal impact on prescribing behaviors." In May of this year, three other Annals letter writers zeroed in on the main issue with most drugs these days—price. As a brand name drug, Entresto costs substantially more than the generic ACE inhibitors and ARBs. GoodRx reports the average cash price for uninsured patients for Entresto is $504 per month, compared with $44 for enalapril.
Out-of-pocket costs may be an issue for elderly patients, the population most likely to have heart failure. Entresto is not out of line with other brand drugs covered by Part D plans. GoodRx reports that about two thirds of Part D plans cover Entresto, and the copayments range from $18 to $30. Still, that is more than the copayment for enalapril, which in many Part D plans is $2.
Novartis has showed some flexibility by entering into performance contracts with Aetna, Cigna, and Harvard Pilgrim. The drugmaker has agreed to a reduced price for Entresto if the drug doesn't reduce hospital admissions.
Physicians are wary
In the May issue of Barron's, CEO Joseph Jimenez acknowledged that the company had underestimated doctors' reluctance to prescribe Entresto.
Physicians may be reluctant to prescribe Entresto because they are so familiar with ACE inhibitors, says William Chavey, MD, service chief of family medicine at the University of Michigan.
William Chavey, MD, lead author on a comprehensive heart failure management article in American Family Physician and service chief of family medicine at the University of Michigan, says that "if Entresto had been released without the 30 years' experience for ACE inhibitors, it might be a different story."
"You have a generation of physicians who were raised on the idea that ACE inhibitors are the cornerstone of therapy," Chavey explains. "They produce good outcomes and people know how to use them."
Another factor in Entresto's market struggles is that heart failure patients often take many medications in addition to an ACE inhibitor or an ARB. A regimen may include a beta blocker, an aldosterone antagonist, a vasodilator, a diuretic, and digoxin. It may take multiple visits to find the right mix, says Chavey: "Optimizing therapy is not necessarily a knowledge problem. It's an operational problem."
So while Entresto may have great clinical trial results, physicians don't know yet how it will interact with all the other medications their patients are taking."It is such a paradigm-changing drug that physicians want to be confident they are doing the right thing before they start prescribing it widely," says Chavey.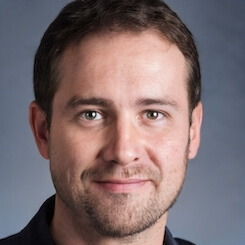 Paul Lendner ist ein praktizierender Experte im Bereich Gesundheit, Medizin und Fitness. Er schreibt bereits seit über 5 Jahren für das Managed Care Mag. Mit seinen Artikeln, die einen einzigartigen Expertenstatus nachweisen, liefert er unseren Lesern nicht nur Mehrwert, sondern auch Hilfestellung bei ihren Problemen.