They are expected to survive and possibly even thrive no matter what form the health system takes under the Trump administration.
When the dust finally settles on congressional Republicans' seven-year quest to repeal and replace the ACA, who knows which parts of the law will survive and which won't?
But the ACO, a creature of the ACA that often gets confused with its progenitor, seems like it will survive—and maybe even thrive—in whatever health­scape emerges from the Republican anti-ACA push. Just how the Trump administration and Congress might unwind the law remains to be seen. What will happen to all the various forms of the ACO—the Medicare Shared Savings Program (MSSP), Next Generation, and commercial ACOs?
"I honestly don't think that if the ACA repeal were to happen, it will have any impact whatsoever on the future of ACOs, and when I say ACOs I mean both MSSPs and commercial," says Matthew Amodeo, a partner in the health care group of Drinker, Biddle, & Reath in Albany, N.Y. "The train has left the station." Amodeo represents and provides legal advice to ACOs.
"You can't look at ACOs in a vacuum," says Matthew Amodeo of Drinker, Biddle, & Reath. You have to keep MACRA in mind.
HHS Secretary Tom Price, who was an orthopedic surgeon before he went into politics, has made his objections to mandatory value-based programs clear. As a congressman, Price opposed mandatory value-based health care payment models like the Comprehensive Care for Joint Replacement (CJR) model. So it was no surprise when Price announced in March that the expansion of that payment model—and another for cardiac care—would be delayed until October. And no one would be shocked if that delay became permanent.
Still, Amodeo believes that Price is generally in favor of value-based reimbursement programs, just as long as they are voluntary.
David Muhlestein, chief research officer at Leavitt Partners, the Salt Lake City health care consulting company, says the fact that CJR has only been delayed and not made nonmandatory underscores that while Price may have some problems with the way value-based programs were implemented during the Obama administration, he is not against them altogether.
Price "has always expressed his support for these different payment models in general," says Muhlestein. "What he doesn't like is mandating ones that haven't been proven. That's a philosophical approach which I think a lot of people could agree with."
Price has railed against the admini­strative burden on providers, so it seems likely that he will look for ways to reduce reporting requirements and other aspects of ACOs that impinge on providers.
Will CMMI survive?
But Price's interest in making programs voluntary means that many of CMS's ACOs might flourish with Price in charge. It may also mean that another ACA creation, CMS's Center for Medicare and Medicaid Innovation (CMMI), might survive the long knives of congressional Republicans. CMMI is the petri dish from which the Next Generation ACOs and other value-based experimental reimbursement programs have sprung.
Paul Ryan's A Better Way plan called for eliminating CMMI in 2020. But Muhlestein says some in the GOP now see CMMI as a useful haven for some trial and error. "As soon as they realized what it was, some recognized the potential power it offered them to experiment with things."
Of course, ACOs, CMMI, or any other experimental form of alternative reimbursement could go the way of the law that spawned them if they weren't producing results or the marketplace rejected them. But they are, and it hasn't. Commercial insurers have jumped on the ACO bandwagon in a major way.
Health care insurers see ACOs as the wave of the future, says Robert Ramsey, who has practiced health care law for 30 years with Buchanan, Ingersoll, & Rooney in Pittsburgh and represents and counsels ACOs. You can bet, he says, insurers are telling Congress that no matter what replaces the ACA, it had better include ACOs.
A tremendous amount of momentum will keep ACOs alive in some form or another, says health law attorney Robert Ramsey.
"Commercial payers are already embracing various forms of the payment models," Ramsey says. "All you have to do is look at what some of the big insurance companies are doing. They are tying payment to quality. They are tying payment to risk. So you have a tremendous amount of momentum that will continue this in some form."
That momentum is evident in the number of insurers adopting ACO programs. Two years ago, Leavitt Partners and the Blue Cross Blue Shield Association prepared a report on insurers and ACOs. It found that 136 unique payers had entered into ACO contracts. Of those, 117 were commercial payers and 19 were government payers. (CMS is the main government payer, but state-run Medicaid programs are also busy signing ACO contracts.) In an article posted in June on the Health Affairs blog, Muhlestein and two colleagues at the Duke-Margolis Health Policy Center reported that as of the first quarter of 2017 there are 923 active public and private ACOs that cover more than 32 million lives, or roughly 10% of the country's population. There's some churn: 138 new ACOs began operation since the first quarter of 2016, according to the numbers reported by Muhlestein and company, but 46 entities shed their ACO status, so the net gain was 92.
One area of confusion in ACO scorekeeping is whether you are counting ACOs or ACO contracts because one organization may, of course, have multiple ACO contracts or arrangements. So, in the Health Affairs piece, while the total number of ACOs was 923, the total number of ACO contracts was 1,366. Counting contracts puts a lie to the notion that ACOs are mainly a CMS creation, although there's no question that the CMS programs have been instrumental. Just over half (715 of 1,366, or 52%) of the ACO contracts are with commercial insurers and they tend to cover more lives than Medicare contracts (26,700 per contract vs. 16,800). All of this argues for ACOs having some staying power and momentum beyond what federal and state health officials are doing to promote the payment model.
"What you are seeing is actual ACO adoption, ACO growth," says Joe Paduda, a managed care consultant and author of the well-regarded Managed Care Matters blog. "That's because the ones that are succeeding are having a significant impact on improving patient outcomes and reducing costs."
Paduda points to Anthem. "They own 13 Blues plans and have 15 to 20 ACOs running, and almost half of their spend right now is going through some sort of value-based bonus payment. The company has saved about $70 million because of the ACOs."
"The market for health insurance is extremely price sensitive," Paduda says. "Price is driven by claims experience, and because ACOs and patient-centered medical homes reduce costs, those are going to win. So whatever pronouncements come out of HHS, the market is going to do what makes the most sense. What makes the most sense is delivering care at a lower cost."
A boost from MACRA
ACOs may get a boost from the MACRA legislation. Under MACRA, physicians and other eligible providers have a choice between the MIPS or APM tracks, and participation in some types of ACOs (Next Generation and Tracks 1+, 2, and 3 of MSSP ACOs) will entitle them to incentive payments under the APM track.
"You can't look at ACOs in a vacuum," Amodeo says. "You have to consider them in the context of MACRA and the significant payment changes in the way physicians are reimbursed that touches on the value-based concept, quality and costs, and patient satisfaction."
The overwhelming support for MACRA in Congress was, if not a watershed moment, at the very least a validation of the ACO concept. But Ramsey says CMS was looking for an ACO-type solution long before the ACA. To quell health care's rising economic and market pressures, CMS started experimenting with a variety of reimbursement options that tied quality to reimbursement payments.
"If you look at those programs, you will sort of see why so many people believe that ACOs are here to stay," Ramsey says. "You have a tremendous amount of momentum that will continue this in some form."
But what form?
The Republicans went all-in politically with pulling the plug on the ACA. Now that they are in power, some of them may have some remorse about the anti-ACA stance, given all the difficulties of legislating a replacement. But ACOs and value-based care really don't have much in the way of politics attached to them.
They are inside baseball, known only to health policy experts, health care executives, and consultants. Politics will almost certainly play a lesser role in the continuing development of ACOs and other reimbursement programs than in most policies. Muhlestein and others believe Price will listen to and work with the nonpartisan career staff at CMS.
Disappearing ACOs
Muhlestein sees a future of different payment models for different types of providers.
The population-based model requires a primary care focus, Muhlestein says. Surgeons, for instance, don't really fit within the population-based model. They perform procedures and don't really manage ongoing care. And they aren't the only providers that will probably be just a piece of the payment puzzle that the ACO will put together.
"There will be an increasing number of different payment models that can be rolled up to an ACO," Muhlestein says.
While he believes ACOs are here to stay, Amodeo says they are really just a means to an end, a laboratory for weaning physicians off straight fee for service to value-based payments and ultimately full risk—in other words, capitation.
"This is just kind of an interim step in the process," he says. "Ultimately, we won't be calling them ACOs any more.
"I would say that 10 years from now, you will be looking at a more risk-based reimbursement model. ACO will just kind of be a term of art that will eventually disappear."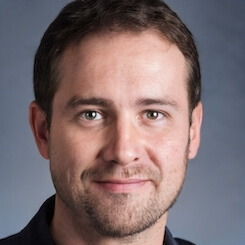 Paul Lendner ist ein praktizierender Experte im Bereich Gesundheit, Medizin und Fitness. Er schreibt bereits seit über 5 Jahren für das Managed Care Mag. Mit seinen Artikeln, die einen einzigartigen Expertenstatus nachweisen, liefert er unseren Lesern nicht nur Mehrwert, sondern auch Hilfestellung bei ihren Problemen.