Maryland is the first state to enact legislation, but it must pass a court challenge.
Maybe it was the smirk on now convicted felon Martin Shkreli's face when the former Turing Pharmaceuticals CEO and founder went to Capitol Hill last year to defend the 5,400% price increase of the antiparasitic drug Daraprim. Or the outrage over Mylan's jacking up the price of its EpiPen for anaphylaxis 500% over seven years. The term "price gouging" has entered the public discourse on drug cost, and now state legislatures are picking up on the term in their efforts to rein in the costs of pharmaceuticals.
Maryland has already adopted a law (without Republican Gov. Larry Hogan's signature) to thwart "unconscionable" price increases in generic drugs, and at least four other states are taking up legislation that mentions price gouging specifically.
It's out of control
States are facing unsustainable health care costs, and prescription drugs for Medicaid beneficiaries and state employees are the reason. From 2009 to 2013, the consumer price index (CPI) for prescription drugs increased about 11% vs. 8% for the overall CPI. And the problem is getting worse; in 2014, the CPI for prescription drugs increased 6% while the overall CPI rose less than 1%.
That cost curve is only going to get steeper, explains Chuck Shih, PhD, a senior officer of the Pew Charitable Trusts Prescription Project. "Looking forward into future years, projections are that drug spending will increase at a faster rate than overall health care, and spending in health care is driven in large part by increases in drug spending."
States have taken action on curbing drug costs before, but state-level laws and regulations have usually focused on Medicaid and prescription drug coverage for state employees. But now they are venturing into new territory with laws that require drug manufacturers and distributors to divulge what they charge. No fewer than 13 states have such laws pending. What's new is the specific mention of price gouging in some of these laws.
Picking on generics
Maryland may soon find out the term price gouging may not mean much at all. Shortly after the law went into effect, the Association for Accessible Medicines (AAM), a trade group of generic-drug manufacturers, sued in federal court to block the law, which it claims is unconstitutional. The Maryland law only targets excessive price hikes of "essential" off-patent or generic drugs.
"The standards of the law are so vague," says Jeffrey Francer of the Association of Accessible Medicines. He's talking about Maryland's price-gouging law.
Essentially, the law empowers Maryland's Medicaid program to notify the state's attorney general of a "certain increase in the price" of a drug in a specific amount of time. The attorney general could then demand an explanation from the drug manufacturer and, if she or he determines a violation has occurred, order corrective action.
The Maryland law also defines price gouging: "an unconscionable increase in the price of a prescription drug." It further defines "unconscionable" as "excessive" and not justified by the manufacturing or distributing costs and leaves consumers who need the drug with no other choice but to pay the higher price. The law targets the wholesale acquisition price.
Jeffrey Francer, the general counsel for the association, explains the constitutional basis for the challenge is that the law violates the Constitution's commerce clause by giving the Maryland attorney general power to regulate business activity beyond the state's borders and violates the due process clause by its vagueness. "The standards of the law are so vague," Francer says. "When someone is driving on the highway, the speed limit is very clearly marked: You can't go over 65 miles an hour. That's definitely not the case with the Maryland law."
Maryland's law provides guidelines that its state attorney general can use to determine "unconscionable" price increases, says Vinny DeMarco of the Maryland Citizens' Health Initiative.
Vinny DeMarco, CEO of the Maryland Citizens' Health Initiative, a consumer group that pushed for the anti-gouging legislation, counters that the term "unconscionable" is well developed in law and that the courts are using it as a standard. What's more, he says, the law provides guidelines the attorney general can use to determine an "unconscionable" price increase.
Different approaches
Pew is exploring different approaches states are taking to control drug costs. With regard to the Maryland law, Shih says, "This focus on price spikes of generic drugs may in fact have a more limited impact."
Zeroing in on generic drugs has the AAM lawyers scratching their heads, too. "The Maryland law only applies to 26% of national prescription drug spending and ignores three quarters of it," says Francer. "Why the legislature would want to harm the one sector in health care that's actually deflationary is beyond me."
AAM numbers from 2015 show generic drugs account for 89% of all prescriptions but 27% of drug costs. A 2017 Blue Cross Blue Shield Association analysis of member plans found pretty much the same thing: The share of prescribed drugs that are generic rose from 66% in 2010 to 82% in 2016, but the share of spending on generics actually dropped slightly, from 23% to 22%.
While the AAM is going all out in opposing the Maryland law, Pharmaceutical Research and Manufacturers of America, which represents the makers of brand-name products, registered only mild protest in a statement that mentioned concerns about the law giving the Maryland attorney general "broad and ambiguous powers."
Defining price
States looking at price-gouging legislation—Massachusetts, New York, Rhode Island, and Tennessee—could learn from Maryland's experience. But crafting such legislation is not easy, as Pew's Shih explains, because the drug payment and supply chain is so complex. "It's not the case that a manufacturer makes a drug and it's put in the hand of a patient or even a pharmacy; there are different intermediaries involved."
It's nearly impossible to determine the true price of a drug, says Chuck Shih of the Pew Charitable Trusts Prescription Project. Photo: The Pew Charitable Trusts
And trying to define drug "price"? Forget about it.
"It depends on what price you're talking about and to whom," Shih says. "If you're thinking about it in the context of a list price, yes, certainly that is a price that's set by the manu­facturer. But we know that is not always the price that the patient pays. And it's not always the price that various supply chain entities are paying either."
While a price-gouging law is wending its way through New York State's legislature, New York already has a model for controlling drug prices. If Medicaid spending surpasses a certain threshold, the state's Medicaid program can enter into discussion with manufacturers to justify or lower the price. If that fails, the state can move to limit patient access to high-cost drugs and alter formularies so patients would be required to try generics before branded drugs. "That gives teeth to the state to lower spending on drugs," Shih says.
AAM's Francer notes that Vermont has also come up with another approach: The state health department is empowered to issue a report that includes the prices the state pays for prescription drugs.
What's justified?
Massachusetts' proposed price-gouging law mostly deals with greater price transparency. But like the Maryland statute, the Massachusetts law would give the attorney general the power to determine if a prescription price increase has been "excessively higher than justified."
New York's proposed law defers to the court to determine an "unconscionably excessive" drug price and sets up to $1 million in penalties. Rhode Island would forbid "unreasonably excessive" pricing during a market emergency—deferring to the governor or president to declare such shortages. Tennessee's draft law would impose reporting requirements on the state to prevent price gouging of "essential" generic drugs.
Says Shih, "Everybody is trying to figure out what the right approach is to take."
By targeting price gouging, they're trying to wipe that smirk off Shkreli's face, although it still seemed to be intact after his conviction last month for securities fraud.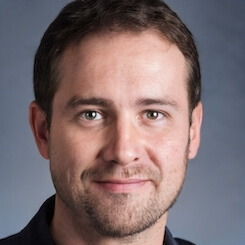 Paul Lendner ist ein praktizierender Experte im Bereich Gesundheit, Medizin und Fitness. Er schreibt bereits seit über 5 Jahren für das Managed Care Mag. Mit seinen Artikeln, die einen einzigartigen Expertenstatus nachweisen, liefert er unseren Lesern nicht nur Mehrwert, sondern auch Hilfestellung bei ihren Problemen.