The medical home model for delivering health care is getting tested for people with mental health problems. Missouri has been a pacesetter.
Providers often get frustrated when called on to care for the mentally ill, says Joseph Parks, MD, of the National Council for Behavioral Health. "They're more difficult to engage and to communicate with."
For private health insurers and payers of all types, people with both mental and physical health problems may be the most challenging. They are often among the "high utilizers"—the 5% of patients who account for about half of health care spending. Not only do they have high medical costs, but many of them also have a serious mental illness such as schizophrenia, bipolar disorder, or major depression.
Poor mental health compounds all the difficulty that many people have managing their physical health illness, notes Joseph Parks, MD, medical director for the National Council for Behavioral Health, which represents mental health providers. Psychosis of any kind or a substance use disorder may jeopardize any hope of adherence to medication, regular checkups, and other efforts that can keep physical health problems in check.
Even people with relatively mild mental health problems may have significant trouble navigating the health care system, says Parks, who is also a practicing psychiatrist at the Family Health Center of Boone County, a federally qualified health center providing care in Columbia, Mo. Some mental health patients get second-class treatment simply because health care providers view them as problematic or difficult patients, he adds.
The health care costs of people burdened with mental and physical health problems tend to be higher than they are for people with just physical health problems—and that's exclusive of any costs associated with treating their mental illness. "If you look at the diabetes or heart disease costs for somebody with recurring depression, for example, their medical costs—not the behavioral costs—will be twice as high," Parks says. "And the outcomes won't be as good."
A model home
Data from Navigant, a consulting firm, show that among patients with diabetes, 15% to 30% also are depressed and that these patients tend to be heavier and at risk for coronary artery and cerebrovascular disease leading to other medical complications. A third of heart attack patients and 15% to 25% of cancer patients suffer from depression, according to Navigant's research.
Treating these patients effectively involves keeping them away from the most expensive settings for care—the emergency room and days in the hospital, Parks says. In "health homes"—the term Parks prefers to medical homes—their care is coordinated and managed so that illnesses are detected early and treatment is prescribed promptly, he adds. As the former director of Missouri Medicaid, Parks led the development of health homes for beneficiaries with serious mental illness. After seeing lower costs and improved patient outcomes in these settings, Parks expanded what Missouri Medicaid called its Healthcare Home concept to community mental health centers and federally qualified health centers in Missouri. Once word spread about the Missouri Medicaid program's success, other states adopted the model.
Last year, Missouri was one of eight states that HHS picked to participate in a Certified Community Behavioral Health Clinic (CCBHC) demonstration program under the Excellence in Mental Health Act of 2014. The others are Minnesota, Nevada, New Jersey, New York, Oklahoma, Oregon, and Pennsylvania.
A health home is needed because these patients frequently don't get the routine screening or recommended care that other patients get, Parks says. There are two reasons for these gaps in care.
First, the executive function of people with mental health disorders often is impaired, making it hard for them to schedule or keep appointments. "In the U.S. model of care, you're supposed to figure out when you're sick and who ought to take care of it, and how to get that appointment," Parks says.
Second, health care professionals are wary or get frustrated when called on to care for the mentally ill. "Compared with most patients, they're more difficult to engage and to communicate with," Parks says. "Most providers in the general health care field give them a quick once-over, and move them on to someone else."
For example, when staff in the emergency room learns a patient has a mental illness, they often refer the patient to a psychiatrist or social worker. While most patients with chest pain would get an ECG, a mentally ill patient with a similar complaint will not, Parks says.
It's rare to find a program that serves this population well while cutting costs and improving patient outcomes, says Brent McGinty, president and CEO of the Missouri Coalition for Community Behavioral Healthcare, which represents the state's not-for-profit community mental health centers, and alcohol and addiction treatment agencies, among other organizations.
"We had high-cost Medicaid spenders with behavioral health diagnosis, not engaged in integrated care, suffering with acute chronic illnesses that nobody was paying attention to," McGinty says. "Healthcare Home changed that model."
Home is where the care is
After the Healthcare Home program was established in 2012, the state's community mental health centers adopted the principles of the Healthcare Home program by ensuring that mental health patients get access to nursing care and primary care physicians. In July 2017, the 15 community mental health centers became CCBHCs so they could participate in the federal demonstration program.
In a report last year on the results of the CMHCs' efforts, McGinty's group showed that from 2012 to 2015 mental health patients in CMHCs had blood cholesterol and HbA1c levels that decreased by 20% and by 1.48 points, respectively. These improvements helped to reduce emergency room visits by 32% and hospital length of stay by 33%. After accounting for the increased costs of adding nursing and PCP staff for these patients, the program saved $98 million while serving 81,126 mental health patients, the report said.
Insurers help
Such improvements were partly the result of a partnership with health insurers, in which health homes get data on patients with mental illness who have comorbid conditions. The insurers' data shed light on the fact that patients treated at the CCBHCs went to the emergency room more often for problems associated with asthma or bronchitis than problems stereotypically associated with mental illness, such as suicide attempts or psychotic episodes. Parks points to high smoking rates as the reason.
Missouri Medicaid tackled the problem by having data analysts look for patients with respiratory claims who were prescribed an inhaled corticosteroid, Parks explains. Next, it searched for patients who failed to fill their prescriptions each month.
For the first group, the health home staff scheduled a visit for them with a primary care physician. For the second group, the staff went to patients' homes to explain the importance of filling the inhaler prescriptions and to train them in using the inhaler.
Such training is important because many patients with asthma and respiratory problems—including but not limited to those without mental health problems—do not really understand when to use their rescue inhalers, which deliver a short-acting beta-agonist bronchodilator. Some patients end up jittery and with sleep problems because they overuse the rescue inhaler.
"Underutilization of inhaled steroids was causing ER visits and hospital admissions and driving overutilization of rescue inhalers and overutilization of antianxiety and sleep meds," Parks says.
Patient education helped to reduce emergency room visits and hospital days and produced a drop in the number of patients needing psychiatric medications—all of which helped improve patient outcomes and reduce costs, he adds.
By using what Parks calls a cost-based prospective payment system for health home patients, Missouri Medicaid shifted providers' emphasis from periodic acute care to care management with a focus on preventing high-cost exacerbations.
"Under this form of payment, the health homes have to offer a comprehensive range of care, not just medications and therapy," Parks explains. "And they have to report on about 18 different measures, so they are accountable in a measurement-based way that most of health care for patients with mental illness is not."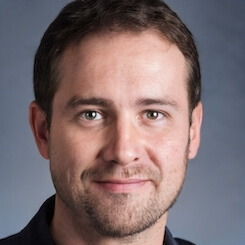 Paul Lendner ist ein praktizierender Experte im Bereich Gesundheit, Medizin und Fitness. Er schreibt bereits seit über 5 Jahren für das Managed Care Mag. Mit seinen Artikeln, die einen einzigartigen Expertenstatus nachweisen, liefert er unseren Lesern nicht nur Mehrwert, sondern auch Hilfestellung bei ihren Problemen.