Health care systems, hospitals, ACOs, & physician reimbursement reform, integrated delivery systems, & consolidation trends
Demand for mental health services outstrips the supply of psychiatrists. Aggravating the situation: Many psychiatrists don't take insurance. Nurse practitioners and physician assistants are beginning to fill the gap.
By noon one day shortly after Thanksgiving, Kristi Kincheloe had treated seven patients in her West Texas practice, among them a college student with attention-deficit/hyperactivity disorder, a nearly 80-year-old patient with depression, and another elderly patient grieving the sudden deaths of several relatives.
Some days can be more challenging than others, such as when holiday stressors amplify patients' depression, anxiety, and other symptoms, says Kincheloe, a physician assistant who works as part of a multi-clinician behavioral health team at Shannon Medical Center in San Angelo. But, she adds, "I get to see positive changes in their lives, and see them accomplish things that they didn't think they could do."
Fostering the growth of such team-based practices—Kincheloe's group includes two physician assistants (PAs), a nurse practitioner, and a psychologist along with a supervising psychiatrist—is a key component to closing the chasm between the nation's mental health treatment needs and a chronic shortage of psychiatrists, say mental health leaders, who have recently organized conferences and published reports to sound the alarm about the gap.
Projected surpluses and shortages of behavioral health practitioners FTEs in 2025
Source: HHS, "National Projections of Supply and Demand for Selected Behavioral Health Practitioners: 2013–2025," November 2016
New role: Team leader
Expanded coverage of mental health and substance abuse care that was part of the ACA has collided with demographic trends, they say. Demand is also increasing because some of the stigma about getting treatment is fading, says Joseph Parks, MD, a psychiatrist and medical director of the National Council for Behavioral Health (NCBH). Leaders at the national council, among other experts, are advocating not only for the recruitment of more medical students into psychiatry and the expansion of telepsychiatry, but also the development and better deployment of advanced practice clinicians, and midlevel providers such as nurse practitioners and physician assistants.
Already, public and private payers are starting to cover care provided by such midlevel clinicians. Magellan Health and UnitedHealth Group (operating under the Optum brand) are among several commercial payers that have begun routinely reimbursing PAs who provide mental health care, says Michael Powe, vice president of reimbursement and professional advocacy for the American Academy of PAs. "Four or five years ago, if you went to behavioral health companies, they would say that unless you were a psychologist, psychiatrist, or social worker, you couldn't apply at all as a PA to be part of their network," he says.
A recent federal law, the Comprehensive Addiction and Recovery Act (CARA), now enables nurse practitioners and physician assistants to play a treatment role in the escalating opioid epidemic. Starting in 2017, those who complete 24 hours of training will be permitted to apply to prescribe buprenorphine as part of medication-assisted treatment.
Making significant inroads, though, on the mental health access problem will require a substantial rethinking of the role of psychiatrists, a physician specialty that's still dominated by small practices—some of which don't take insurance, says Howard Liu, MD, a psychiatrist and expert in mental health workforce development at the University of Nebraska Medical Center in Omaha. To that end, several hurdles will have to be surmounted, key among them reimbursement, he says.
Providers tend to be territorial "within their professions," says Howard Liu, MD, of the University of Nebraska Medical Center in Omaha. "I just don't think we can afford that with the shortages now."
The irony is that many of the team-based approaches that mental health experts say make good public health sense in terms of expanding care to as many people as possible don't make good financial sense for individual psychiatrists if reimbursement continues to be largely based on patient volume, Liu says. Moreover, more psychiatrists will have to be trained to work with and lead larger teams, including nonphysician clinicians, he says.
"In my mind—and I know that I don't necessarily speak for my guild, the American Psychiatric Association—I really think we all need to embrace the roles of these other professions," Liu says. "Sometimes people are territorial within their professions. I just don't think we can afford that with the shortages now."
Private-pay-only an obstacle
Even as the U.S. population and its mental health needs are increasing, the number of psychiatrists is barely holding steady. From 2003 to 2013, the number of practicing psychiatrists declined by 0.2%, to 37,889 nationally by 2013. During the same decade, the number of adult primary care doctors increased by 9.5%, to 211,121 total, and by 14.2% to 862,444 among physicians overall, according to data published in 2016 in Health Affairs.
Plus, many psychiatrists are already nearing retirement. By 2015, 60% were 55 years or older, according to data from the Association of American Medical Colleges. Those demographics make psychiatry the fourth oldest specialty among the more than 40 that the association tracks.
For many people, one of the biggest obstacles to getting help with mental health problems is that many psychiatrists don't take insurance. As of 2010, just under half (45%) of psychiatrists didn't take commercial insurance compared with less than 12% of physicians in other specialties, according to a 2014 study in JAMA Psychiatry. The percentages are similar for people covered by Medicare.
Psychiatrists say they limit their practice to private pay because insurance payment rates are so low. A report published late last year by Milliman backs them up. From 2013 to 2015, commercial insurers paid primary care providers rates that ran 20.7% to 22% higher for office visits than their behavioral health colleagues.
In a report titled The Psychiatric Shortage: Causes and Solutions, Parks and the NCBH make a case for using other mental health clinicians to fill the gap left by psychiatrists. Some of the clinicians include advanced practice registered nurses (APRNs), physician assistants, and board-certified psychiatric pharmacists.
Currently, there are 13,815 advanced practice registered nurses, a number NCBH projects will reach nearly 18,000 by 2025. PAs who specialize in psychiatry are still relatively rare, in part because there are only eight PA postgraduate programs, according to the council. Nationally about 1,800 PAs, or roughly 2% of the total number practicing, specialize in psychiatry, according to the American Academy of PAs.
While scope of practice for advanced practice clinicians varies from state to state, they are increasingly being incorporated into multifaceted teams, such as the one where Kincheloe practices. At one urgent psychiatric center in Phoenix managed by Connections Health Solutions, roughly 80% of the clinicians are nurse practitioners or physician assistants, says Josh Leslie, a psychiatric physician assistant and the center's executive director.
Leslie, who gives presentations at outpatient psychiatric facilities who need more mental health clinicians in Arizona and elsewhere, spends some of his time educating administrators and doctors about how physician assistants are trained and the limits on their scope of practice. "I think there is just a core misunderstanding of what PAs bring to the table. And the concept of supervising somebody is very foreign to most psychiatrists," Leslie says.
Just "a nice gesture"
Now that physician assistants and nurse practitioners can train to provide medication-assisted treatment, these clinicians could start meeting the growing demand for addiction treatment, says Liu, who in addition to his University of Nebraska duties also directs the Behavioral Health Education Center of Nebraska, a state-funded workforce training center. Liu says the center has been encouraging the state's advanced practice clinicians to get the requisite 24 hours of training to prescribe buprenorphine. Nationally, addicted patients struggle to find clinicians who can provide medication-assisted treatment, Liu says. "The waiting list can literally be a death sentence," he says, pointing to data recently published in the Annals of Emergency Medicine. Researchers found that 10% of those individuals who were revived by emergency personnel with naloxone later died within the subsequent year.
From the patient standpoint, Liu says, "I don't think they really care whether it's a PA or a MD or APRN, if it's someone who cares and is well trained."
Not everyone is as enthusiastic. James Cannon, a psychiatric PA working in addiction medicine in Virginia Beach, Va., calls the training pathway for nurse practitioners and physician assistants "a nice gesture."
But he notes that these practitioners are limited by federal policy to prescribing for a panel of no more than 30 patients, which means that somehow the opioid addicts—and their related treatment challenges—would have to be woven into a primary care practice, between the sore throat and back pain patients. More to the point, Cannon says: "If you start putting these artificial numbers on how many [patients] you can take care of, you've just limited who can get well."
Meanwhile, efforts are being made to entice more doctors into psychiatry. Nebraska's workforce program, which provides outreach and mentorship to attract high school and college students into mental health jobs, has also been offering medical students an elective course option in psychiatry. The number of students taking the course has more than tripled since 2014, reaching nearly 100 by the 2016–2017 school year, according to a workforce report to the state legislature.
"The majority of my colleagues that I trained with are very suspicious of even the idea" of working with a midlevel clinician like a physician assistant, says Carolyn Rekerdres, MD, a psychiatrist in Texas. She sees more patients by practicing virtually.
It's also crucial that future psychiatrists' training move away from the one-on-one psychotherapy model to team-based approaches that will be needed in the years ahead, believes Carolyn Rekerdres, MD, a psychiatrist in Dallas. "The majority of my colleagues that I trained with are very suspicious of even the idea" of working with a midlevel clinician like a physician assistant, she says.
Rekerdres, who did her residency at University of Texas Southwestern Medical Center in Dallas and saw patients in person for many years, now practices virtually. From her home, she treats patients 32 hours a week, the bulk of that time focused on a caseload of roughly 500 individuals seeking care at an outpatient mental health center west of Fort Worth, as well as providing crisis care for surrounding communities.
Rekerdres, who grew up in that region of Texas, says she can see more patients each day than if she had to curtail the number of visits to allow time to drive between towns. She also periodically visits onsite in large part to build relationships with the clinicians, who can sometimes provide live feedback on a particular patient she's treating virtually, she says. "I might ask my staff, 'Does that person smell like alcohol?'"
Some patients, Rekerdres says, prefer the video consults, such as those with autism or schizophrenia who can become unduly anxious about direct interactions and eye contact, she says. As for the next generation of patients, the millennials and those younger, they're already prewired for telepsychiatry, Rekerdres says. "They're so used to technology," she says. "For them, they'll just sit there and spill because they're used to so much screen time anyway."
---
Our most popular topics on Managedcaremag.com
---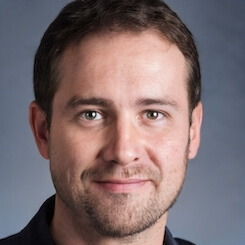 Paul Lendner ist ein praktizierender Experte im Bereich Gesundheit, Medizin und Fitness. Er schreibt bereits seit über 5 Jahren für das Managed Care Mag. Mit seinen Artikeln, die einen einzigartigen Expertenstatus nachweisen, liefert er unseren Lesern nicht nur Mehrwert, sondern auch Hilfestellung bei ihren Problemen.