Severe Delivery Complications Soar Among U.S. Pregnant Women
The rates of women experiencing serious and possibly life-threatening complications during child birth soared 45% between 2006 and 2015, increasing from 101.3 to 146.6 per 10,000 hospital deliveries, according to a statistical brief by the Agency for Healthcare Research and Quality (AHRQ).
Megan Hambrick, a coauthor of the brief and an AHRQ program analyst, didn't mince words, telling Reuters that the increasing complication rate represents "an urgent public health issue in this country."
The rates of severe maternal morbidity are measured by looking at 21 indicators. The indictors, chosen by the CDC, include conditions (e.g., renal failure, sepsis) and procedures done at the hospital (e.g., hysterectomy, blood transfusion).
The rates of blood transfusion, often a sign of hemorrhaging, increased by 54%, by far the greatest increase for any indicator. The cumulative increase for the 20 other indicators was 24%. In 2015, 121.1 per 10,000 deliveries required a blood transfusion. The next two common indicators were disseminated intravascular coagulation and hysterectomy (both at 11 per 10,000 deliveries).
In addition, a third of deliveries in which the mother went into shock resulted in a hysterectomy.
AHRQ also identified demographic disparities, with the greatest increases in the rates of severe complications occurring in mothers older than 40. Black and Hispanic mothers were also more likely to experience severe complications.
The report mentioned very modest improvement on one front: In 2006 the rate of in-hospital death was 248% higher for black women than for white women, and 50% higher for Hispanic women. By 2015, those disparities had narrowed to 193% and 31%, respectively.
GAO Says ACA Needs More TLC
Tere's not enough money being spent on advertising or navigators for the ACA, according to a report by the Government Accountability Office (GAO). HHS counters that it is taking a leaner and smarter approach to both.
The report notes that HHS under the Trump administration cut money for paid advertising for the 2018 open enrollment period by 90%; from the $100 million for the 2017 enrollment period, down to $10 million for 2018.
TV advertising went from $26.6 million under the Obama administration's final year allocation to zero under President Trump, even though another earlier HHS study found that TV was one of the most effective ways to reach new and returning enrollees.
Meanwhile, spending for navigators, people usually aligned with community organizations who get the word out about the ACA, also took a hit. HHS reduced spending for that by 42%, from $37 million compared to the $63 million it spent in 2017.
Of course, the fate of the ACA has been a political battle since Trump won the White House. Republicans failed to kill the law outright and Trump has made it clear that he'd still like to do away with it. Democrats say that the president is doing just that with piecemeal measures.
The GAO is nonpartisan and takes a measured approach. It notes that HHS defended the advertising cuts by arguing it targeted "its reduced funding toward low-cost forms of paid advertising" that would be more effective in reaching specific populations.
HHS cited the $1.2 million it spent on two digital advertising videos aimed at younger enrollees, "and $2.7 million on search advertising, in which Internet search engines displayed a link to healthcare.gov when individuals used relevant search terms."
About the cuts to navigator programs, HHS said that it's steering potential enrollees toward insurance agents and brokers, who are employed by health plans and other private companies. Navigators are paid by HHS.
HHS said it narrowed its focus when determining how navigator organizations should be paid toward the number of people who are actually signed up. The agency compared the numbers that navigator organizations actually enrolled with the organization's stated goals. Funding for 2018 was decreased accordingly.
"Based on this change in approach, HHS offered 81 of its 98 navigator organizations less funding for 2018, with decreases ranging from less than 1% to 98% of 2017 funding levels," the report stated.
The GAO said the data HHS used for this new approach were problematic for many reasons, and HHS even said as much. Navigators were not consistently entering their identification numbers into applications. That remained a problem during the 2018 enrollment period, the GAO said. For example, in many instances the place on the application where the navigator should have entered an identification number had already been occupied by a broker's number.
"HHS's narrower approach to awarding funding; lack of reliable, complete data on the extent to which navigator organizations enrolled individuals in exchange plans; and lack of clear guidance to navigator organizations on how to set goals could hamper the agency's ability to use the program to meet its objectives," the report stated.
Huge Drug Savings For Medicare if Only…
Nuedexta is a good example. Medicare spent $12.30 per pill for Nuedexta in 2016, according to a recent study published in JAMA. And 50,402 Medicare beneficiaries filled prescriptions for that medication, which is used for patients with dementia.
Nuedexta combines dextromethorphan (also available as an over-the-counter cough suppressant) and a 10 mg dose of quinidine, which slows the metabolism of dextromethorphan. The lowest dose of quinidine available in the United States is 200 mg, and it goes for 26 cents per pill. If the 10 mg dose were available for the Medicare beneficiaries and prescribed along with dextromethorphan, it could have reduced spending by $189.1 million in 2016.
That's just one of the findings of the study, published in August. Its other conclusion could not help but generate headlines: Medicare could have saved almost a billion dollars ($925 million, to be exact) in 2016 if it had substituted brand-name combination drugs with cheaper generic versions.
The study, a retrospective analysis of Medicare drug spending from 2011 through 2016, looked at 29 brand-name combination medications. They were separated into three categories: medications that were available in generic form at identical doses; generic medications available at different doses; and therapeutically equivalent generic substitutes (the Nuedexta example above is from the different dose category).
The authors used the antihypertensive drug Exforge as an example of a drug with a generic equivalent available in an identical dose. If Medicare could have made that substitution for the 5,036 beneficiaries using Exforge, it would have meant a savings of $6.8 million in 2016.
For the 10 most costly brand-name combos, the potential savings between 2011 and 2016 would have been an estimated $2.7 billion.
"Promoting generic substitution and therapeutic interchange through prescriber education and more rational substitution policies may offer important opportunities to achieve substantial savings in the Medicare drug benefit program," the study concluded.
Briefly Noted
Yet more evidence that obesity early in life can have serious consequences later on: People age 30 and younger who are obese are at greater risk of developing eleven types of cancer later in life, according to a study in Obesity Reviews. Included in the list are colorectal, ovarian, and endometrial cancer…. Some heavy-hitting players in the hospital industry— including Intermountain, the Mayo Clinic, and HCA Healthcare—have decided to respond to what hospitals see as a flawed supply chain for medications by creating their own not-for-profit generic drug company. The hospitals announced their intentions in January but presented more details last week about the company, to be called Civica Rx. NPR reports that the new company "plans to market 14 common generic drugs that have been in short supply and whose prices have risen in recent years." Just which drugs those are has not yet been disclosed. The company expects to release its first products early next year.
---
Our most popular topics on Managedcaremag.com
---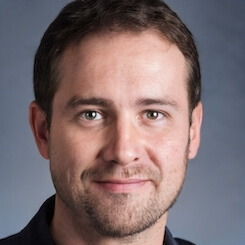 Paul Lendner ist ein praktizierender Experte im Bereich Gesundheit, Medizin und Fitness. Er schreibt bereits seit über 5 Jahren für das Managed Care Mag. Mit seinen Artikeln, die einen einzigartigen Expertenstatus nachweisen, liefert er unseren Lesern nicht nur Mehrwert, sondern auch Hilfestellung bei ihren Problemen.