Just about everyone except the patient is offering some kind of incentive to do something, but beware of unintended, not to say unwanted, outcomes: the notorious perverse incentive
The influence of incentives in our lives can possibly be overstated, though that would take some doing. The world-famous health care economist Uwe Reinhardt, PhD, says, "I was indoctrinated to believe in the supremacy of incentives" in his formative scholarly years. He's stepped back from that assessment (see "Pride in Workmanship Outweighs Incentives"), but there's no denying the lure of reward, as well as the converse aversion to penalty, in human interaction.
"There's nothing new about using incentives to change behavior," says Kevin Volpp, MD, PhD, director of the Center for Health Incentives and Behavioral Economics at the Leonard Davis Institute. "That has, of course, been embedded in the employee compensation model for a very long time, and there is no such thing as an incentive-neutral physician payment or patient health insurance design."
Incentives that employers demand of insurers are performance guarantees, something that members of the Midwest Business Group on Health (MBGH) have been looking at for nearly 15 years. At first, the focus was more on administration: getting ID cards out, making sure patients are not put on hold for too long. "We've evolved more into looking at the clinical quality measures and looking at whether our people are getting healthier because they are in this plan," says Larry Boress, the MBGH president and CEO.
Financial penalties
They may look at the number of immunizations or the HEDIS measures of the percentage of diabetics who have had HbA1c tests. "You could even drill as far down as pharmacy incentives to make sure that a certain percentage of people who are on a certain drug, like a statin, actually receive the drug," says Boress.
There are financial penalties involved. "While we don't have a master contract with the health plan, we do have one with employers who purchase through the group," says Boress. "We negotiate these sorts of performance agreements that are tied to each employer's group contract. The plan has to pay a penalty if it doesn't attain that level. Each year, we evaluate the performance of the health plans or the HMOs to identify the areas we want to focus on."
"If the plan doesn't have control of something, then it's not fair to judge it on that. We try to find things the plan has some input on," says Larry Boress, president and CEO of the Midwest Business Group on Health.
When some insurers don't make the grade, Boress delves deeper to see whether there are systemic problems. "The relationship between the plan and the coalition, or the plan and an employer, should be a partnership," says Boress. "We don't want to give any penalties. We don't want to deduct any amounts that we pay. We want them to meet all the performance measures. We want to reach out to the physicians and the hospitals, and work out quality and safety codes."
Years ago, Boress noticed that the broader the physician network, the more difficult it was for plans to meet guarantees. "We decided to be a little more conservative and try for little steps in improvement each year, and that went down pretty well," says Boress.
Measurements can be flawed, after all. For instance, flu shots. "Employees should have flu shots and plans should make sure that a certain percent have flu shots. But a lot of times, people will go to the local drugstore or maybe get a shot at work. They will get it at the health department. Those won't show up in the health plan's statistics.
"So while that population was getting the flu shot, they weren't done specifically where you could collect the data. So it looks like the plan didn't reach the score. We sometimes don't even use that kind of measure because there are too many influences that affect whether the plan's successful or not. If the plan doesn't have control of something, then it's not fair to judge it on that. We try to find things the plan has some input on."
Value
Volpp says that insurers and employers are trying to do more to encourage high-value activities (e.g., diabetics should take their statins). On the other hand, plans should avoid costly tests when effectiveness is in doubt. (See our recent article, "PSA Fails the Test, but Does It Matter?" at http://bit.ly/zDRgOO.)
"There is enormous interest in behavioral economics and the way to use incentives to influence behavior," says Volpp. "People are recognizing that the absence of any relationship between health insurance costs and patient health behavior creates incentives for unhealthy behavior."
Ira M. Klein, MD, MBA, chief of staff for Aetna's CMO, Lonny Reisman, MD, says, "That is something that we always ask ourselves whenever we're building an incentive-based program: Can this possibly send the wrong message or encourage the wrong behavior? When we did the metabolic syndrome program, we were thinking about how we would reward people for certain performance. And we said, Wait a minute. No. We should reward people only for participation at first, because we don't really know enough about behavior to understand some of those other consequences.
"And, if we reward people for performance rather than participation, think about what will happen. The people who know that they won't pass just won't participate, and that is the worst outcome possible. Because the people who get the most benefits from awareness about their risk factors are the people who have those risk factors. Discourage them from participating and you have lost most of the potential value."
Incentives can spark overreaction as well. Brenda E. Sirovich, MD, MS, an assistant professor of medicine at the Veterans Administration Hospital in White River Junction, Vt., says that "most of these clinical performance measures or scorecards ask: Are you doing enough? Are you doing X, Y, and Z? Whether it's at the level of the provider, the practice, or the hospital system. But is too much being done? Are things being done inappropriately to patients that are unlikely to benefit from them? My concern is that it sends both an explicit and subliminal message that you can't go wrong if you dot all your I's and cross all your T's, even if they are not I's and T's. Even if they are Q's and V's, but dot them and cross them and you are going to be in good shape. Out there in the ether, the message that is being given is that, if you do more stuff, it's going to help people, it's going to help you."
Another view is that, for doctors, financial incentives must be substantial.
The consultant Jaan Sidorov, MD, thinks that, by the time payment incentives filter down to doctors, "it's a few hundred or a thousand dollars. While laypeople may have trouble with it, that is not enough to change physicians' behavior when they are distracted and already earning more than six figures."
Context
Meanwhile, the incentives that work for employees usually don't work as stand-alones, says Sidorov. A weight-loss program, for instance, should be connected to free gym membership. "If it's combined with other initiatives — an all-employee marketing campaign, walk-to-work day, low-calorie options, visible participation by corporate leadership — it has far greater impact."
Another consultant, Michael Millenson, says that applying a more substantial incentive to a medical group as a whole is the key to culture change. When that happens, physicians will start to scrutinize their own behavior, "showing who in the group is even inadvertently engaging in practices that are costing colleagues money but not truly improving care." Over time, says Millenson, that will change the culture of practice in the group.
Tommy Bohannon, a consultant at Merritt Hawkins, says bonuses for physicians must be weighed carefully. "For a quality bonus to have an appreciable effect on day-to-day behavior, it has to be somewhere between 10 and 20 percent of total compensation," says Bohannon. "Anything less and you get the whole it's-not-worth-my-time mentality. Anything more and you start to see diminishing returns — volume declines because of too much focus on quality."
Preferred contract
There may be 30 providers in a given region who do knee replacements, but Aetna knows that 10 of them have demonstrably better outcomes. The insurer persuades the physicians at those sites to sign a preferred contract.
As Klein says, "The employer will say, Anybody who goes to one of these preferred places that have better outcomes will have a $100 copayment. If you want to go someplace else, we still have a great, broad network, but instead of the copayment being $100, the copayment is $300."
Technology has made tracking easier, which reduces some wariness about incentives, Klein says. "We've reached a point where many of the participants in the health care delivery system are willing to understand and be open to not just technology advances, but also to the concept that people can and should be influenced to do certain things. And that pricing is not a bad word when it comes to doing this."
Boress looks at what percent of beneficiaries use a plan's online tools. Or how many people who are eligible for disease management counseling are actually getting it.
"Those are things we're concerned with because employers are paying a premium or a mixture of service fees to ensure that their people are getting these extra services," says Boress. "But if only 20 to 30 percent of people are taking advantage of these, then we're just throwing money out the door. So we're trying to make the plan more focused on not only identifying how many diabetics there are, but making sure that a high percentage actually participate in their programs, take advantage of their web site."
In the era of health reform, Boress says that employers sometimes get mixed signals from the government. "On one hand, health reform really encourages employers to offer incentives to people to get them to change," says Boress. Yet, the Equal Employment Opportunity Commission says that you can't use incentives to force people to do something that they don't want to do.
"Employers are kind of caught in the middle. If they have a very conservative attorney, the attorney says you can't offer incentives because it's discriminatory. And other attorneys will say that health reform promotes it and you should be offering it. And most employers offer some level of incentives."
Section 2705
Volpp points out that Section 2705 of the Affordable Care Act says that, beginning in 2014, an employer may use 30 percent of an employee's premium for outcome-based wellness incentives (and 50 percent in some cases, if the government approves).
"They can say you are going to pay $10,000 a year, but if your body-mass index is less than X, you don't smoke, you have a low LDL cholesterol and a well-controlled blood pressure, you are going to pay $7,000 a year," says Volpp. "So if you want to earn the premium discount, you are going to have to come in, weigh yourself, and prove that your BMI is less than X, or prove that you are not a smoker. This will change the current model considerably if employers start doing this."
Volpp says, "The effectiveness of this will vary considerably, based on how such programs are implemented. If you do premium adjustments by direct deposit and there's no effort to really make this more salient, the effects on behavior may be modest, meaning that higher-BMI people will wind up paying higher premiums without changing their behavior. This would bring about a massive shifting of costs that will undermine, to some degree, the existing risk pooling in insurance plans."
Shifting of costs
Volpp says that a poorly designed program under Section 2705 could be used for cherry picking. "The Law, Policy, and Ethics of Employers' Use of Financial Incentives to Improve Health," a study cowritten by Volpp that ran in the Fall 2011 issue of the Journal of Law, Medicine & Ethics, states that one way to ensure that the design of such programs improve is to require employer reporting for employers that are at or near the 30-percent cap. "For example, in addition to reporting on the basic structure of their incentive programs, employers could report annually on the number and types of employees who earned incentive payments by adopting healthy behaviors, as well as the characteristics of employees who did not earn incentives, as a way of systematically measuring how much such programs nationally are improving biometrics and lowering patient risk."
While people often assume that adjusting premiums to penalize poor employee habits (e.g., smokers pay more) will have large incentive effects, the evidence on this is very limited, Volpp says. "My sense is that this is probably not the most effective way of doing this, because there are two main downsides." As Volpp and colleagues describe in a recent New England Journal of Medicine article, deducting money from an employee's premium for good behavior does not really register. The other downside of premium adjustment cuts right to human nature: Instant gratification tends to trump appreciation of future health benefits.
Bohannon says that discussions about incentives often turn on the question of accountability. "At the end of the day, for the system to work. and not bankrupt itself or patients by way of through-the-roof premiums, everyone from patients to providers to hospitals has to take ownership. Doctors can't blame payers for all of their problems. Patients can't blame insurers or physicians or the government. Everyone has to step up and take accountability for how their actions affect their situation. You could of course apply that same logic to a bevy of other problems that are plaguing our society, but that is an entirely different topic."
For further reading
Haisley E, Volpp KG, Pellathy T, Loewenstein G. The impact of alternative incentive schemes on completion of health risk assessments. Am J Health Promo. 2012; 26(3):184-188.
Halpern SD, Madison KM, Volpp KG. Patients as mercenaries? The ethics of using financial incentives in the war on unhealthy behaviors. Circ Cardiovasc Qual Outcomes. 2009; 2:514-516.
John LK, Loewenstein G, Troxel AB, Norton L, Fassbender JE, Volpp KG. Financial incentives for extended weight loss: a randomized, controlled trial [published online January 20, 2011]. J Gen Intern Med. doi: 10.1007/s11606-010-1628-y.
Madison KM, Volpp KG, Halpern SD. The law, policy, and ethics of employers' use of financial incentives to improve health. J Law, Med & Ethics. Fall 2011; 450-468.
Volpp KG, Das A. Comparative effectiveness — thinking beyond Medication A versus Medication B. NEJM. 2009;361(4):331-333.
Volpp KG, Troxel AB, Pauly MV, et al. A randomized, controlled trial of financial incentives for smoking cessation. NEJM. 2009;360(7):699-709.
"People are recognizing that the absence of any relationship between health insurance costs and patient health behavior creates incentives for unhealthy behavior," says Kevin Volpp, MD, PhD.
---
Our most popular topics on Managedcaremag.com
---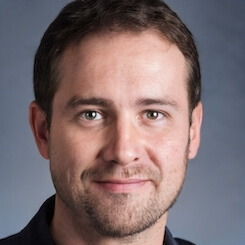 Paul Lendner ist ein praktizierender Experte im Bereich Gesundheit, Medizin und Fitness. Er schreibt bereits seit über 5 Jahren für das Managed Care Mag. Mit seinen Artikeln, die einen einzigartigen Expertenstatus nachweisen, liefert er unseren Lesern nicht nur Mehrwert, sondern auch Hilfestellung bei ihren Problemen.