The caveats: About 40,000 Americans are newly infected every year. And HIV infection is still among the top 10 leading causes of death among Americans between the ages of 25 and 44.
There's still no cure and no vaccine. People still die from it. It's still being transmitted in alarming rates in some areas of the world (sub-Saharan Africa) and in some sections of the United States (the Southeast).
And yet, and yet…
There's no getting around it: Death rates from HIV/AIDS plummeted from a high in the United States of 41,699 in 1995 to 6,456 in 2015 (the latest year for which statistics are available). HIV/AIDS treatment is a health care success story. In 1994, HIV/AIDS became the leading cause of death for Americans ages 25 to 44. About 675,000 people in the United States have died from AIDS since that first report about a mysterious lung infection in Morbidity and Mortality Weekly Report in 1981. Now there's serious talk about eradicating the disease in this country, starting with none other than Robert Redfield, CDC director and a former AIDS researcher. "I think it could be done in the next three to seven years, if we put our mind to it," he said in March.
Trends in annual age-adjusted rates of death due to HIV infection, U.S., 1987−2015
Source: CDC's National Center for HIV/AIDs, Viral Hepatitis, STD, and TB Prevention, "Mortality Slide Series through 2015"
And on an individual basis, the message to a patient is entirely different—and an optimistic one. "We can literally say to some people when they are newly diagnosed with HIV that if they take their medicine, that their survival is going to be measured in decades, not months or years," says Paul E. Sax, MD, the clinical director of the HIV program and division of infectious diseases at Brigham and Women's Hospital in Boston. "And that they may live as long as a person who is HIV negative."
The first breakthrough came in 1987 with AZT, the first FDA-approved antiretroviral drug to show some effectiveness against HIV though it had some serious side effects, including anemia. In 1995 the FDA approved the first protease inhibitor, saquinavir, which was followed by approvals of ritonavir and indinavir. They ushered in an era of treatment with highly active antiretroviral therapy (HAART). By 1997, HAART became the new standard of care, and AIDS-related deaths declined 47% in 1997 compared with 1996.
The success of HIV/AIDS treatment has had a ripple effect, notes David Hardy, MD, an AIDS researcher at George Washington University. The obvious example, he says, are the antiviral drugs for hepatitis C.
So why aren't there annual victory parades? For one thing, the slow response of the government at the beginning of the epidemic means many people suffered and died. And there's danger in complacency, notes Sax. "Because with infectious diseases, if you turn your back on them, you don't provide enough resources and support, they can come roaring back."
Transmission of HIV remains a major public health concern. Condoms help. Adherence to HIV/AIDS treatment reduces the risk of transmission by people who are infected. Pre-exposure prophylaxis (PrEP) is another tactic that homes in on people who are at risk of getting, but aren't yet, infected. The PrEP regimen involves taking daily doses of tenofovir and emtricitabine (they are combined into one pill and sold as the brand-name drug Truvada). According to the CDC, it can reduce the risk of acquiring an HIV infection by 92%.
"You know for people who regularly attend clinic and are engaged in care, adherence is actually quite good," says Sax. For many of his patients, it's like clockwork. "They're the kind of people who, when they change time zones, they still take their medications at the same time. But there is a small set of people who just cannot get it together to take the medicine. And that's one of the challenges. Getting those people on care seems to be difficult."
Another challenge is caring for people with HIV/AIDS into their later years. They have higher rates of heart disease, mostly, but also stroke, diabetes, liver disease, and kidney disease. "This may be as a result of the medications, or may be a result of the long-term infections," says Hardy. It's a point he made in April in a Washington Post story about this problem.
More study is needed. Or, as Hardy puts it, we still "don't know for sure."
We don't know for sure because HIV-infected people weren't living long enough for providers to be able to document their long-term health needs. And that brings us back to where we started.
"It's really astounding," says Sax, of the evolution of HIV/AIDS from a death sentence to a treatable, chronic condition. "It's one of the great success stories in the history of medicine."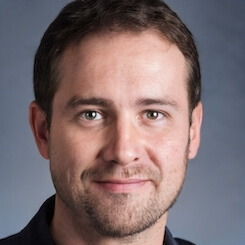 Paul Lendner ist ein praktizierender Experte im Bereich Gesundheit, Medizin und Fitness. Er schreibt bereits seit über 5 Jahren für das Managed Care Mag. Mit seinen Artikeln, die einen einzigartigen Expertenstatus nachweisen, liefert er unseren Lesern nicht nur Mehrwert, sondern auch Hilfestellung bei ihren Problemen.