Symbolically, it's great," Paul J. Fink, M.D., former president of the American Psychiatric Association, says of the federal Mental Health Parity Act. "But in actuality, it's nothing."
"It's more than symbolism," disputes E. Clarke Ross, D.P.A., executive director of the American Managed Behavioral Healthcare Association. "It required employers to re-examine mental health coverage, and that was extremely educational."
Congress passed the landmark act in September 1996. Co-sponsored by Sens. Paul Wellstone, the Minnesota Democrat, and Peter Domenici, the New Mexico Republican, the MHPA survived an intense political scuffle pitting employers against the mental health establishment. Intended to eliminate discrepancies between coverage of physical and behavioral health care, the act became law Jan. 1.
Hailed by advocates as an important step toward ending discrimination against the mentally ill, the MHPA is viewed by small business as a dangerous precedent for mandated coverage. But there is plenty of speculation as to the act's real impact. While plans have revised coverage levels to move into compliance, does the MHPA ensure more equitable treatment? And how will it affect the cost and delivery of behavioral health care?
According to Roland Sturm, Ph.D., a Rand Corp. economist, more than 90 percent of all plans at the time of the act's passage were inconsistent with the new federal parity requirements. The MHPA mandates parity of annual and lifetime treatment limits; dollar amounts must match limits set for medical and surgical services. Employers with 50 or fewer employees are exempt. So are plans that would feel more than a 1-percent cost increase, though employers must be in compliance for at least six months before they can apply for an exemption. Indemnity plans are hit hardest; without the flexibility of limits on visits, they relied on dollar amounts to manage liability.
The law does not mandate parity on such bases as cost-sharing or on inpatient days or outpatient visits. That prompts Sturm, co-author of a Rand/UCLA study on the effects of parity, to observe that the act "gives every employer a loophole. Plans can replace annual and lifetime limits with other ones not specified by the act."
Before the act's passage, a Congressional Research Service report estimated a cost increase to plans of 4 percent. Not so, other studies concluded, pointing out that the CRS estimate presumed full parity as first proposed and included addictive disorders, which the MHPA does not cover. More important, CRS analyzed indemnity data, which ignored the effect of managed care.
Last spring, the National Institute of Mental Health reported that state-level parity under managed care had raised health care premiums less than 1 percent. "The message was, management is more effective in reducing cost than parity is in increasing cost and utilization," says Darrel Regier, M.D., NIMH associate director for epidemiology and health policy research.
A summary of the Rand/ UCLA study published in the Nov. 12, 1997, Journal of the American Medical Association reached the same conclusion. Setting $10,000 annual limits for physical and behavioral coverage, Sturm wrote, "would increase costs less than $4 per enrollee a year."
Playing games
Both the NIMH and the Rand/UCLA findings were applauded by mental health advocacy groups, which often challenge managed care cost-saving practices. "It is a case of strange bedfellows," concedes Rob Gabriele, senior vice president of the National Mental Health Association. "We're fighting the parity fight using the existence of managed care as one arrow in our quiver. We're also fighting managed care to make it more client-centered and less cost-driven."
Ferndale, Wash., family physician Bertha Safford, M.D., welcomes any benefit that enhances the ability of primary care physicians to treat mental illness. But she is concerned about the increased incentive for "gaming," which in this case refers to purchasers and health plans employing techniques (such as raising behavioral health copayments) that discourage utilization but still allow them to be in compliance with the law.
Family physicians already scramble to help patients navigate with restricted benefits, says Safford. "We try to find them community resources, or ascertain if they can pay privately for ongoing care. Or we help them space out visits so they won't use them so quickly." Gaming, she says, makes it more difficult to help patients manage their behavioral health benefits.
Managed care executives claim they have not resorted to gaming strategies. According to Clarissa C. Marques, Ph.D., executive vice president and chief clinical officer for GreenSpring Health Services, a behavioral health carveout managing 20 million covered lives, employers were assured parity would not break the bank. "We specifically cited our experience in Maryland, the state with the most stringent parity bill," says Marques. "That is an employer's worst-case scenario."
Maryland assures parity in terms of copayments, deductibles and number of visits. It also provides for equality in coverage of treatment for addictive disorders. Across all payment plans, Marques claims, the average per-member, per-month increase in Maryland was about two-thirds of one percent. "Once employers got over their worst fears, they provided a managed care or an HMO-managed plan option and backed away from playing games."
Carve in or out?
According to Open Minds, a behavioral health research and consulting firm in Gettysburg, Pa., the mental health benefits of 75 percent of all Americans with health insurance were managed at the beginning of 1997 — a 19-percent increase over 1996—regardless of whether they were enrolled in an indemnity or managed care plan, thanks to the practice of carving out benefit management. The MHPA and state parity measures probably will accelerate this trend.
Of the 169 million Americans whose behavioral health benefits are managed, 88 percent are carved out. "The advantage is that behavioral health services are carveouts' expertise," says Ross, whose American Managed Behavioral Healthcare Association represents carveouts. Regier notes that carveouts have more experience treating those patients the act seeks to protect: "Catastrophic and chronic coverage for mental health are more available in carveout plans than HMOs."
With physical health care costs escalating more quickly than those of behavioral health, Regier thinks that "Until there is equivalent management across health care, there probably won't be confidence in integrating physical and behavioral care."
Fink, now a Bala Cynwyd, Pa.-based consultant for Charter Behavioral Health Corp., agrees. Though Fink deplores what he calls the discrimination besetting behavioral health and he chafes against managed care's restrictions ("They split patient care between a therapist and a pharmacologist," he says), he believes carveouts ensure better treatment. "Whenever mental health services are carved in, mental health money is taken to pay for medical services. Until there is widespread recognition that mental illness is an illness, carving out is the better part of valor."
But for Duane Davis, M.D., medical director of the Penn State Geisinger Health Plan, a not-for-profit HMO, internal management of behavioral health benefits "is the ultimate best care," because it holds out the promise that mental health care and primary care services will be integrated. "So much primary care occurs around a problem like unrecognized depression—or it occurs because someone harms himself."
Estimates of how many primary care visits involve behavioral disorders run as high as 60 percent. "That information is very hard to get from codes and claims," says Safford. "Patients with mental illnesses usually present with physical complaints, and when doctors have dual diagnoses, they use the physical in seeking reimbursement."
Safford welcomes any effort to enhance primary care physicians' ability to treat mental illness, but the act doesn't deliver what she needs. Many more people—particularly Medicaid recipients—bump up against limits for addictive disorders than for mental illness, she says. "This just tweaks the private sector. It doesn't address the public sector, which has a bigger need for parity."
That raises the parity stakes for primary care physicians. Part of the impetus behind state parity measures—15 states now have some form of parity—is states' desire to reduce their roles as the payers of last resort. Not that states will relinquish that role, but flexible parity-level benefits may reduce the number of people with severe mental illness who exhaust benefits and fall into the care of the state. "States are going to set up new provider networks as they construct managed Medicaid systems," says Gabriele. "The parity issue is germane for primary care physicians in both the private and public sectors, but it will be more so in the public sector as time goes on."
Seven percent of people with managed behavioral health benefits actually use them; within that group, Sturm estimates, only 2 percent— about 240,000—run up against annual or lifetime limits for behavioral coverage.
Medical necessity vs. discretionary care
The MHPA also addresses medical necessity, permitting plans to differentiate between treatment for diagnosable mental illness and so-called discretionary psychotherapy.
The National Alliance for the Mentally Ill recognizes five priority populations: people with schizophrenia, major depression, bipolar disorder, panic disorder and obsessive-compulsive disorder. By lobbying for coverage of diagnosable illnesses—at the expense of individuals seeking self-improvement through psychotherapy— mental health advocates have aligned themselves with managed care.
"Many people with no functional problems want to speak with a psychotherapist, but should that be paid for by health insurance?" asks Ross. "That's the line we've drawn, and that's part of the criticism psychotherapists level at managed behavioral health."
By focusing on long-term coverage instead of episodic care, the MHPA heralds a change from benefits to insurance. Mike Quirk, director of behavioral services at Group Health Cooperative of Puget Sound, says that reflects an evolution in health care. "Parity is controversial," says Quirk. "It tells us to shift from treatments to consistent care processes, and that's a big cultural change."
Much of the wailing and gnashing of teeth over parity came from the business community. The U.S. Chamber of Commerce fought it in Congress, as it has done in the past over issues of mandated health coverage.
The American Association of Health Plans takes a cautious approach. "Plans are interested in striking a balance between the appropriate role of government and market innovation and competition, which have done much to improve the quality of care," says John Murray, AAHP spokesman. "We are very concerned about mandating benefits and micromanaging health care."
Actually, the act hasn't caused a big stir among employers. According to a report issued by William M. Mercer, the health benefits consulting company, fewer than 1 percent of employers plan to drop behavioral coverage to opt out of MHPA compliance. Nor is there evidence of adverse parity—plans dropping medical and surgical limits to match lower mental health amounts.
But if, as CRS concluded, for every 1 percent rise in premiums, 200,000 people lose all health insurance, primary care physicians—as premiums for physical coverage go up—may manage the mental health care of more uninsured patients.
Many of its teeth were removed before the MHPA took effect. "As far as substance, it doesn't make much difference," says Gabriele. "But never before has a mental health issue received such an extensive public airing. The toothpaste is out of the tube, and you can't put it back. Parity for mental health is now on the public policy radar screen—and it will never go away."
---
Uncorking the benefits bottle
Research by the Rand Corp. and UCLA suggests that capping behavioral health coverage has a relatively small effect on employers' overall health care expenses. Rand analyzed claims data from more than 4,000 plans. Of them, 24 imposed no cost controls on behavioral health benefits, while the remainder used dollar or utilization limits. The average coverage limitation Rand found was $25,000, which saves employers $1 per beneficiary per year compared to plans with no limits on coverage. Figures are the mean amount plans spend, per beneficiary per year, for behavioral health services.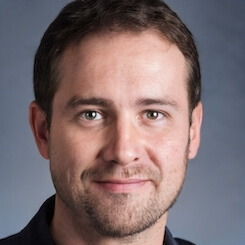 Paul Lendner ist ein praktizierender Experte im Bereich Gesundheit, Medizin und Fitness. Er schreibt bereits seit über 5 Jahren für das Managed Care Mag. Mit seinen Artikeln, die einen einzigartigen Expertenstatus nachweisen, liefert er unseren Lesern nicht nur Mehrwert, sondern auch Hilfestellung bei ihren Problemen.