Serendipity landed me across the table from a couple of enormously brainy people the other day. We sat having drinks overlooking the hubbub of New York's Grand Central station. One was a seasoned corporate attorney, the other a superbly incisive CEO. I mentioned how the younger crowd was in a hurry to get home from their marginally satisfying work worlds to engage in their vastly more challenging virtual worlds. I explained that I'm midway through a Yale on-line course in game theory, and how remarkable I was finding the overlaps between behavioral economics, social psychology, and game theory as each informs what we know about motivating people and supporting their successful health behavior changes.
In my experience, brainy people are defined partly by how much they know, but more often by how inquisitive they remain. True to form, this pair prodded me into sharing more about my enthusiasm for game theory, and how it relates to StayWell's work in population health management. I explained how tenets of personal mastery are a vital part of what we consider when we develop health education software, and how increased use of financial incentives and biometric health screening has been trending strongly in population health programs, enabled by section 2705 of the Affordable Care Act. Behavioral economics theories underscore both the opportunities and threats affecting those of us designing ever-more-powerful ways of reinforcing progress toward better biometrics or sanctioning lack of same. (StayWell's incentives position is something I've written about here previously.)
What game developers, health educators, and behavioral economists share is balancing the art and science of rewards for goal attainment (keeping it challenging but attainable) with freedom to choose your path to success (what Richard Thaler in his book Nudge termed "paternalistic libertarianism") and feedback mechanisms that keep you coming back for more. What the gamers seem to be doing better than the others is binding these motivational principles to the power of social networks.
On this last point, Jane McGonigal, author  of Reality is Broken, makes a compelling case for harnessing the extraordinary power of gaming communities to improve the world. And it was on this, what became my final point, that I manifestly lost the interest of my Grand Central students. In her New York Times best-selling book on gaming, McGonigal chronicles countless examples of the tireless, albeit disturbingly compulsive, commitment that millions of gamers bring every day to building virtual worlds and competing therein for fame, fortune, and meaning in their lives. The very notion that gamers were inspired to dedicate untold unpaid hours to be "part of something big" but not of our familiar world was not only antithetical to my brainy buddies, but I could also tell they found it unsavory. I'm good at holding up my end of a conversation but, blessedly, I'm better at noticing when someone checks out on her end.
We changed the conversation to the prophylactic value of nature and the emerging realities behind nature deficit disorder. As parents, we all agreed that Last Child in the Woods (Richard Louv) was a must read. We enjoined the oft-held refrain of parents of my generation that kids need to discover the virtue of disorganized creative play, as it surely backdrops our own rampant success at building a peaceful and verdant world. The subtext of this abrupt conversation change was biting and clear: Time spent experiencing joy in virtual worlds is bad. Alternatively and comparatively, time spent in the "real world" is good.
Those of us with smart phones now reach for our hip, on average, 150 times per day. Were it not for the rapid retreat of my buddies from the premise that principles of gaming hold powerful promise for the future of health and health care, I might have shared more examples of how we are connecting this inexorable new habit to health improvement outcomes. This month's issue of the The Nation's Health includes an interesting article on the effectiveness of gaming in increasing physical activity. As one who is at an expert level as a Rockband drummer on many songs from my Beatles play list, and as a host of Dance Revolution parties using the Kinect body motion sensor, I can attest to the effects of gaming on my aerobic capacity.
Had we not changed the subject, knowing the commitment to community service of my Grand Central friends, I would have detailed the amazing story of the Sony Co., which mobilized players on its PlayStation 3 consoles to become the largest computing community ever to contribute to Stanford University's "[email protected]" in support of its protein folding mission. It's a project where gamers run software that helps scientists better understand diseases like cancer and Alzheimer's.
And with over 250,000 health apps and counting, the fun and, yes, meaningful work in communities online is just getting started.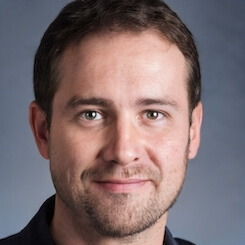 Paul Lendner ist ein praktizierender Experte im Bereich Gesundheit, Medizin und Fitness. Er schreibt bereits seit über 5 Jahren für das Managed Care Mag. Mit seinen Artikeln, die einen einzigartigen Expertenstatus nachweisen, liefert er unseren Lesern nicht nur Mehrwert, sondern auch Hilfestellung bei ihren Problemen.