BPCI Advanced signals a willingness among Medicare providers to redesign care and take on risk. Commercial payers are watching closely.
"We can never go back again, that much is certain," wrote Daphne du Maurier in her 1938 novel Rebecca. Eighty years later, Du Maurier's observation is just as fresh when looking at the uptake of value-based payment.
A newly released analysis from the Health Care Payment Learning & Action Network (HCP-LAN) found that 34% of health care dollars flowed through alternative payment models last year—a 17% increase over the previous year and a 50% jump from 2015.
Long live fee for service? No. We're never going back.
HCP-LAN defines an alternative payment model as shared savings, with or without downside risk, or population-based payment, such as capitation. As more dollars move out of fee for service and ultimately into APMs, health care policy wonks are divided about whether bundled payments, the most common form of shared savings, or capitation will be the endgame.
A pair of articles in the Harvard Business Review in 2016 made cases for both. Michael Porter and Robert Kaplan argued that bundled payments would emerge as the predominant way of paying for health care because they encourage competition and a focus on outcomes that matter to patients. Brent James, MD, and Gregory Poulsen countered that capitation will reign supreme because it is the only model that encourages providers to attack waste.
The October 2018 launch of CMS's Bundled Payments for Care Improvement (BPCI) Advanced program, however, may telegraph who's right. More than 1,500 hospitals and physician groups signed up—north of what was expected for a program that includes downside risk from Day 1. Modeled on one of the arms of what CMS now calls BPCI Classic, BPCI Advanced promises "results and a game plan you can point to, to be successful in getting better patient outcomes and patient satisfaction, and hopefully a way for a health system to make money," says Carter Paine, president and COO of naviHealth, which facilitates provider coordination for most of the BPCI Advanced episodes.
Panelists at a forum held by the University of Pennsylvania's Leonard Davis Institute of Health Economics in late October concurred that the evidence in favor of bundled payments has reached a tipping point. Amol Navathe, MD, reviewed studies that showed bundled payments for surgical procedures have generated savings without adversely affecting patient outcomes, although he acknowledged that less is known about bundles' effects on acute or chronic conditions.
We may soon know about that, too. Some of the most popular episodes in BPCI Advanced were not surgical, but medical: CHF, stroke, cardiac arrhythmia, sepsis, urinary tract infection.
Moreover, in BPCI Advanced, CMS fixed some nagging problems associated with target prices and predictability. At the LDI forum, Christina Ritter of the Center for Medicare and Medicaid Innovation (CMMI) acknowledged that there was "no way that folks can continue to achieve significant savings off of a historical target, time and time and time again." In BPCI Advanced, CMMI uses a risk-adjusted, "moderately prospective payment" methodology that may ultimately pave the way for uptake of bundled payments outside of fee-for-service Medicare.
Commercial insurers are also beginning to pay through bundles; Horizon Blue Cross Blue Shield in New Jersey, for instance, offers them for 16 episodes. Commercial uptake is patchy, though, and 57% of commercial dollars are still tied to fee for service without regard for quality or value, according to HCP-LAN. That may soon change, however. A Deloitte report this year was bullish on bundles, given that they engage specialists, are compatible with a population health management strategy, and attack variations in care—of which there is much to be found. "We've had a nationwide awakening to post-acute care variance," says Paine. "If you look at fee for service, in most cases, you're five times more likely to go to [a long-stay facility] or to inpatient rehab versus a Medicare Advantage member."
Not that the outlook for bundles is all puppies and rainbows. Provider lack of investment in data analytics, the potential for cherry picking, and patient attribution are real issues to be worked out. And patience, rather than looking for the quick hit, says Paine, is a challenge all newcomers to bundles must accept: "On the health plan side, it's a much more linear buildup in terms of savings, because you have to influence providers versus turning a light switch on."
But with fee-for-service Medicare all but conquered, Medicare Advantage may be the next frontier for bundled payments. Humana offers bundles to MA providers in 13 states, and Paine, too, sees strong new interest among MA plans in giving bundles a try. That would be an interesting twist—bundles within a capitated model. Maybe the two forms of APM can co-exist after all.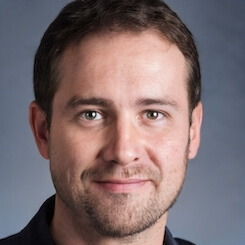 Paul Lendner ist ein praktizierender Experte im Bereich Gesundheit, Medizin und Fitness. Er schreibt bereits seit über 5 Jahren für das Managed Care Mag. Mit seinen Artikeln, die einen einzigartigen Expertenstatus nachweisen, liefert er unseren Lesern nicht nur Mehrwert, sondern auch Hilfestellung bei ihren Problemen.