As anyone who has watched the field with some regularity knows, cancer immunotherapy is a tough field to hoe. Provenge is the only therapeutic vaccine for cancer to make it all the way to U.S. Food and Drug Administration approval, and it's struggling to gain market share. Many more — see GVAX, Canvaxin, and FavID — looked lively in phase 2 studies, only to die a quiet death after fizzling in phase 3.
Add Stimuvax to the list of those stumbling on a bigger stage. Merck and Oncothyreon's immuno­therapy for patients with unresectable, stage 3 non–small-cell lung cancer failed to demonstrate a statistically significant overall survival benefit compared with placebo. Though researchers said they would pull back to take a closer look at favorable data in some study populations, the FDA rarely approves a drug on the basis of subgroup analyses if it missed its primary endpoint.
"It's now becoming clear that therapeutic cancer vaccines might be most efficacious in earlier-stage cancers, after they are treated and have minimum residual disease," analyst Dee Kotak wrote on Seeking Alpha's Web site in the days that followed. Some vaccine developers have made the same contention: Get in early to give the immune system time to rev up. But payers, who tend to view Provenge's cost as additive to — rather than in place of — chemotherapies, are likely to look for hard evidence of earlier-stage efficacy and cost offsets before giving high-cost immunotherapies favorable formulary positions.
Still, the field remains a hotbed of research, with clinical trials underway for therapeutic vaccines designed to treat bladder, blood, brain, breast, cervical, kidney, lung, skin, pancreatic, and prostate cancers.
Ovarian cancer drug fails
Eisai faces the same challenge that Merck and Oncothyreon share — making lemonade out of patient subset data — after its ovarian cancer candidate, farletuzumab, went sour in an 1,100-patient trial. Farletuzumab failed to show a statistically significant progression-free survival benefit in women with relapsed disease. The Japanese manufacturer said it would evaluate what it believes may be encouraging subpopulation outcomes to determine a new development strategy for the molecule.
Gilead closer to hep C filing
Gilead released positive topline results of the first of three phase 3 trials of sofosbuvir (formerly GS-7977), part of an all-oral, interferon-free regimen for hepatitis C. In patients with genotypes 2 and 3, a cocktail of sofosbuvir and ribavirin left no detectable sign of the disease in 78 percent of patients after 12 weeks.
Gilead will roll out data from two more phase 3 studies this year, with an eye toward a mid-year FDA filing.
Did you hear?
An FDA advisory committee voted 14–0 to recommend approval of GlaxoSmithKline's H5N1 avian flu vaccine. The unanimous vote stood in contrast to 2007, when the world was in panic over bird flu and hungry for any vaccine. At the time, Sanofi Pasteur sent the FDA a first-generation H5N1 vaccine that provided protection to only 45 percent of adults who got the highest dose. The FDA held its nose and approved the Sanofi vaccine anyway, conceding that it was safe but not necessarily effective.
Another FDA advisory committee voted 8–4 to recommend approval of Novo Nordisk's long-acting insulin analogue, degludec (Tresiba), but attached what could be a costly string: Concerned about heart risks, the panel also agreed to recommend that Novo Nordisk conduct a cardiovascular study prior to formal marketing approval. Should the FDA ultimately require the study, it could delay the launch of degludec by as much as a year.
Now that natalizumab (Tysabri) is marketed with a test to detect whether a patient harbors the John Cunningham virus (JCV), Biogen Idec wants the FDA's blessing for first-line use of the powerful multiple sclerosis drug. Natalizumab is generally reserved for patients with advanced cases of relapse-remitting MS because it carries the risk of progressive multifocal leuko­encephalopathy (PML). Exposure to JCV is required for the development of PML.
—Michael D. Dalzell
Meeting roundup: American Society of Hematology
54th Annual Meeting, Dec. 8–11, 2012
Ariad Pharmaceuticals turned heads with response data for ponatinib (Iclusig) in patients with chronic-phase, chronic myeloid leukemia. Just days before receiving FDA approval for its tyrosine kinase inhibitor (see table), Ariad touted a 47 percent major response rate in patients given ponatinib who had stopped responding to treatment with dasatinib (Sprycel) or nilotinib (Tasigna). Investigators studied 449 patients, all of whom received ponatinib.
In a population that's difficult to treat because treatment resistance is inevitable, patients and physicians welcome new therapeutic options. But ponatinib comes with a price that may give some payers pause — $9,580 a month.
Multiple myeloma (MM) and chronic lymphocytic leukemia (CLL) are two other tough-to-treat blood malignancies with an expanding array of therapeutic options. Celgene presented data for pomalidomide — a thalidomide derivative — showing that progression-free survival was double in MM patients given the drug with low-dose dexamethasone (3.6 months) vs. those treated with high-dose dex alone (1.8 months). Patients had failed an average of five previous regimens. In a separate study, 71 percent of treatment-naive patients with CLL showed complete or partial response to Pharmacyclics' ibrutinib, which silences gene communication pathways that enable cell proliferation. In this phase 2, open-label study, ibrutinib prevented disease progression in 96 percent of these patients after two years.
SELECTED FDA BIOLOGIC AND SPECIALTY DRUG APPROVALS, NOV. 1, 2012–JAN. 15, 2013
Date (type)
Manufacturer
Drug (trade name); administration
Indication
Notes
New marketing approvals
Nov. 6 (NDA)
Pfizer
tofacitinib ­(Xeljanz); oral
Moderate to severe rheumatoid arthritis, alone or in combination with non­biologic DMARDs
First oral biologic for RA and first-to-market Janus kinase inhibitor­. FDA will require postmarketing study of 2 doses plus a comparator arm to study effects on infections, cancer, and heart disease.
Nov. 29 (NDA)
Exelixis
cabozantinib (Cometriq); oral
Progressive metastatic ­medullary thyroid cancer
Second FDA-approved drug to treat this rare form of cancer. Total market is 500–700 patients per month. Treatment cost is $9,900 per month. Phase 3 trials showed PFS of >7 months compared with placebo.
Dec. 14 (NDA)
Ariad
ponatinib (Iclusig); oral
Adults with CML and Ph+ALL who are intolerant of, or whose disease is refractory to, previous TK therapy
Targets CML cells with T315i mutation, which makes them resistant to other TK inhibitors such as dasatinib (Sprycel). Black box warns about arterial thrombosis and liver toxicity.
Dec. 21 (NDA)
NPS Pharmaceuticals
teduglutide [rDNA origin] (Gattex)
Adults with short bowel syndrome who are dependent on parenteral support
The first drug approved for short bowel syndrome since 2004, teduglutide will set payers back $295,000 per year. Prevalence of the disease is unknown, but estimates are that 2 of every 1 million people may have it.
SELECTED FDA-RELATED ACTIVITIES, NOV. 1, 2012–JAN. 15, 2013
Manufacturer
Drug (trade name)
Type of drug
Proposed use
Notes
Roche/Genentech
trastuzumab emtansine (Kadcyla)
Antibody-drug conjugate pairs trastuzumab (Herceptin) with a cytotoxic agent to target cancer cells and spare healthy tissue
HER-2+ breast cancer
FDA granted priority review; PDUFA date Feb. 26.
CML=chronic myeloid leukemia, DMARD=disease-modifying antirheumatic drug, CRL=complete response letter, NDA=new drug application, PDUFA=prescription drug user fee act, PFS=progression-free survival, Ph+ALL=Philadelphia chromosome-positive acute lymphoblastic leukemia, RA=rheumatoid arthritis, TK=tyrosine kinase.
Sources: FDA, FierceBiotech, manufacturers' news releases, product labeling, SEC filings, weblogs, and wire reports.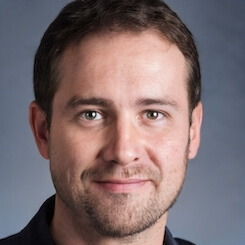 Paul Lendner ist ein praktizierender Experte im Bereich Gesundheit, Medizin und Fitness. Er schreibt bereits seit über 5 Jahren für das Managed Care Mag. Mit seinen Artikeln, die einen einzigartigen Expertenstatus nachweisen, liefert er unseren Lesern nicht nur Mehrwert, sondern auch Hilfestellung bei ihren Problemen.