Building on a similar effort in California, Catalyst for Payment Reform is proposing a standardized set of 50 ACO measures. Some of the country's largest purchasers are taking it to their health plans.
---
Purchasers want IHA-PBGH measures but "also have some context-setting questions, like what was the spend on my people in the ACO" compared to those not in the ACO, says Suzanne Delbanco of Catalyst for Payment Reform.
Hungry for transparency and consistency in ACO performance reporting, several large purchasers—including Walmart and AT&T—are asking health insurers to report on a common measure set for commercial ACOs.
"ACOs are a big bet, and they're growing. Employers want to know if they're working," says Suzanne Delbanco, executive director of Catalyst for Payment Reform, the purchaser coalition leading this request. In the first quarter of last year, an estimated 19.1 million lives were covered by 715 commercial ACOs, compared with 17.2 million lives a year earlier.
"When every health plan asks for something different, it puts hardship on health systems. You could apply that to almost any group," says Lisa Woods, senior director of U.S. health care benefits for Walmart. "If we can drive consistency in reporting, and we all agree this is where we need to start, we can effectively create change." Woods says a "very small subset" of Walmart's 1.2 million covered lives have voluntarily joined ACOs—six directly contracted and three through health plans.
Help from HEDIS
Most commercial ACOs are required to report quality measures that factor into the calculations used to determine their financial reward or penalty. Quality reporting is also intended to steer utilization toward high-value services and discourage ACOs from withholding care as a way of reducing costs. In December, Catalyst released a set of 50 ACO measures that are designed, in part, to make ACO vs. non-ACO comparisons possible. "Employers want to know 'Where is my money going and what is it producing?'" says Delbanco.
To facilitate standardized reporting, her group curated a measure set drawn mainly from one developed for California ACOs by the Integrated Healthcare Association, a not-for-profit collaborative of California purchasers, plans, and providers, and the Pacific Business Group on Health, a purchaser coalition.
IHA and PBGH's 35 measures include 15 clinical quality measures, such as breast cancer screening and comprehensive diabetes care, and three utilization and cost measures: all-cause readmissions, emergency department visits, and the total cost of care.
The other 17 "developmental" measures will be phased in—ideally by 2021, says Jeff Rideout, IHA's chief executive—so health insurers have time to make changes to support them. Some of those measures are claims based, such as use of opioids at high dosage. Others depend on data from Consumer Assessment of Healthcare Providers and Systems surveys. And some, such as depression remission at six months, involve tapping into data from electronic health records.
One measure—patient-reported outcomes—is designed to capture feedback directly from patients on their health status and quality of life after treatment. Rideout says IHA is still working out how patient-reported outcome measurements might be applied, including which clinical areas might be included.
He says IHA started with its value-based pay-for-performance program measures and national measure sets, including ones developed by CMS and AHIP for ACOs and patient-centered medical homes. It then narrowed the list to measures with high performance variation and considerable room for improvement. For example, among providers in IHA's pay-for-performance program, performance on avoiding antibiotics for adults with acute bronchitis ranges from 10.8% to 89.4%, and immunizations for adolescents averages only 21.8%, according to IHA.
Most of IHA–PBGH's 35 measures come directly from HEDIS or were adapted from it. One—cervical cancer overscreening—was codeveloped with the National Committee for Quality Assurance. Several others come from the Agency for Healthcare Quality and Research, the Joint Commission, and CMS.
Assessing the ACO spend
Purchaser priorities drove the addition of the IHA–PBGH developmental measures. Delbanco says many Catalyst purchasers are eager for maternity, mental health, patient experience, and patient-reported outcomes measures because these reflect areas where they've either seen minimal improvement or haven't received much performance data.
Catalyst used all 35 IHA–PBGH measures as the foundation for its ACO measure set, then added 15 others, including the percentage of out-of-network visits, primary care and specialist utilization, and infrastructure and management fees. It also included financial performance measures, such as total gain or loss shared with the ACO, total savings for the purchaser, and total per-member, per-month spend for ACO members. Delbanco says many of her organization's members want all the IHA–PBGH measures but "also have some context-setting questions, like 'What was the spend on my people in the ACO compared with the spend on people not in the ACO?'"
"We'll take these [Catalyst measures] to our health plans as soon as we can, but we'll work through this in partnership" says Lisa Woods of Walmart.
In California, four health insurers, four purchasers, and 13 providers have agreed to use the IHA–PBGH measures, starting with the 18 nondevelopmental measures this year, but how broadly health plans will embrace standardized reporting for ACOs remains to be seen. Aetna and Anthem said in written statements that, so far, they've only agreed to use IHA–PBGH's ACO measures in California. Anthem says it will "look at broader deployment to other markets in 2019 and beyond," and Aetna notes "there is much similarity" between its ACO measures and those of IHA–PBGH.
Woods says Walmart won't impose measures. "We'll take these [Catalyst measures] to our health plans as soon as we can, but we'll work through this in partnership. We shouldn't be dictating a date."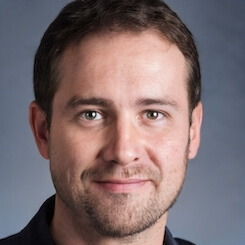 Paul Lendner ist ein praktizierender Experte im Bereich Gesundheit, Medizin und Fitness. Er schreibt bereits seit über 5 Jahren für das Managed Care Mag. Mit seinen Artikeln, die einen einzigartigen Expertenstatus nachweisen, liefert er unseren Lesern nicht nur Mehrwert, sondern auch Hilfestellung bei ihren Problemen.