CMS is granting waivers that impose work and other new requirements on some Medicaid beneficiaries. Medicaid managed care plans are wary of the added administrative complexity—and possibly a change in the Medicaid population's risk profile.
The Trump administration and CMS Administrator Seema Verma are on their way to giving the 53-year-old Medicaid program a major makeover, changing it from being an entitlement program based on income to something that may more closely resemble a temporary assistance program with work, premiums, and other requirements.
"It does feel that way," says Patricia Boozang, a senior managing director at Manatt Health, a health consulting firm. "I think it's pretty clear that this administration has a different policy perspective on the Medicaid program. The administrator is clear in the way she talks about the program being intended for elderly people and people with disabilities and that the ACA put it on a path for something that it wasn't intended to do."
Leaders of the groups representing Medicaid managed care plans—which now cover two thirds of Medicaid beneficiaries—have reacted to the work requirements with criticism and wariness. Margaret Murray, CEO of the Association for Community Affiliated Plans, is not a fan. In a prepared statement, she said the requirements add a layer of red tape and perhaps increase churn in the Medicaid market, with people moving in and out of coverage depending on their work status.
Jeff Myers, CEO of Medicaid Health Plans of America, a trade association for Medicaid managed care organizations that includes Aetna, Centene, and UnitedHealthcare Medicaid plans, says his group is steering clear of taking a stance on whether work requirements are good public policy. "That's a philosophical argument and not something MHPA is arguing," says Myers. But he warns about the implementation costs, an issue that enthusiastic proponents of work requirements may gloss over. "When you impose a new condition on eligibility, it means there is new information to collect and gather and track about the members and that all comes with new systems and people costs," says Myers. "The administrative complexity and cost lift of doing this shouldn't be underestimated."
States line up
Anybody paying attention to health policy and the Trump administration saw the push for work requirements coming. Verma, often described as a protégé of Vice President Mike Pence, made her reputation as the architect of Indiana's redesigned Medicaid program when Pence was the state's governor and she was a health care consultant. Healthy Indiana Plan 2.0, as it was dubbed, requires some Indiana Medicaid beneficiaries to make small payments that are conceptually analogous to premiums for commercial insurance. The program also has some incentives to encourage people to use primary care instead of the emergency room. Indiana (and Arizona) applied to add work requirements to their Medicaid programs during the Obama administration, but those requests were rejected.
Verma started to talk about work requirements last year. In an interview in November with the Wall Street Journal, she said that one of the ACA's "major fundamental flaws" was allowing "able-bodied adults into a program that was designed for disabled people" and that Medicaid for able-bodied adults should be seen as temporary for people "who are down on their luck." In January, those musings took on the weight of official CMS policy. A guidance letter encouraged governors to apply for waiver to Section 1115 of the Social Security Act that would allow states to set work and other eligibility requirements for their Medicaid programs. (The law allowing Section 1115 waivers predates Medicaid by a few years and gives federal authorities the discretion to waive rules for federal social welfare programs.) The guidance said there was a "growing body of evidence" that "productive work and community engagement may improve health outcomes" and "strong evidence that unemployment is generally harmful to health." Kentucky got a waiver to add work requirements to its Medicaid program the very next day. Approvals for Indiana and Arkansas followed. As we went to press, seven other states were in the queue for work requirement waivers. Poll results vary but some suggest that work requirements are popular with the public. Last June, before work requirements were in the news, a Kaiser Family Foundation poll found that 70% of Americans favored work requirements for nondisabled adults.
Other kinds of requirements and restrictions on Medicaid are also being added or are under consideration by Verma and the administration. For example, CMS is allowing Kentucky and Indiana to impose lockout periods on people who don't keep up with eligibility paperwork or pay their premium-type payments. Arizona's pending application for a 1115 waiver includes a proposal to impose a five-year limit on Medicaid eligibility for some beneficiaries.
Arguments for…
There are some variations of the themes, of course, but the arguments from Verma, a few conservative health economists, and the Republican governors favoring work requirements center on four main points.
First, that the ACA expanded Medicaid beyond children, elderly, and low-income single-parent households to include working-age able-bodied adults. These Medicaid beneficiaries are people who can and should work, goes the argument, and, like most working people, they should also bear some of the cost of their health care in the form of payments that are like premiums (very modestly priced, however) and out-of-pocket expenses. The flip side of this is that work requirements are not being imposed on the elderly, people who are disabled, and others who can't work. In addition, the January guidance makes explicit mention of people with opioid addiction and other substance use disorders and suggests that states should make modifications for them, such as counting time in treatment toward the work requirement.
Second, the work requirements are not strict and typically include an option of volunteering, job training, and taking a class. When Arkansas got its 1115 waiver approval last month, Gov. Asa Hutchinson said in a prepared statement that the work requirement "is not designed to be punitive, but to better serve the needs of Arkansans by creating pathways for individuals to take steps toward financial independence."
Third, as the guidance argued, working (or, more broadly, "community engagement") has a variety of health benefits.
Finally, the proponents also tend to make a "laboratories of democracy" case for their point of view. The 1115 waiver program is supposed to allow for innovation and experimentation at the state level, they say, and work requirements for Medicaid is uncharted territory. Let states try them out and see what happens.
…and against
The arguments against work requirements also tend to bunch up and overlap around four main points.
One of the most common criticisms is that a work requirement is an ideologically derived solution looking for a problem because a large percentage (60%, if you count part-time workers, according to Kaiser) of nondisabled, nonelderly Medicaid recipients work.
From this perspective, the thinking is that work requirements will be a bureaucratic burden on working Medicaid beneficiaries and result in some people losing coverage only because they haven't filled out forms or complied with check-in requirements. And there's also inconsistency that Republicans—who complain about government intrusions elsewhere—are eager to add them here.
A second criticism closely related to the first is that the number of nonworking beneficiaries who will be induced to work (or volunteer or get job training) could wind up being pretty small, partly because many Medicaid beneficiaries already work. "When you winnow down the list of people to whom you might appropriately try to connect to work, it's a pretty small group," says Boozang at Manatt Health.
Third point: Adding work requirements to Medicaid is not the same as adding them to food stamps or welfare payments partly because, for lack of coverage, sick "ABAWDs"—able-bodied adults without dependents—wind up getting treated in hospital emergency departments or other settings where health care is more expensive. Robert Rector, a senior research fellow at the Heritage Foundation, made this case in a commentary last year.
Finally, say the critics, work and other requirements are window dressing for the real agenda, which is to cut back the number of Americans covered by Medicaid. Critics also see work requirements as another way the Trump administration is dismantling the ACA: "What couldn't get done [with the ACA] legislatively is being done administratively," says Gerard Vitti, a CEO of Health Financial, a benefits consultant company in Quincy, Mass.
Hello, complexity
Now that Verma and CMS are granting 1115 waivers, state officials and Medicaid managed care are beginning to work through the details of the work and other requirements. "What we've gotten from our members is they are working with the states and the states are starting to understand the administrative complexity of this," says Myers at MPHA.
At the very least, it seems that states opting for a work requirement will have to do some reordering of their internal systems to analyze the incoming information, according to Myers.
Medicaid managed care companies are prohibited from directly participating in Medicaid enrollment, but they can use their engagement platforms to ensure that enrollees stay abreast of their responsibilities. For instance, when a care manager calls to check up on whether beneficiaries are keeping a doctor's appointment or to ask if they are taking their medications, they can encourage the enrollees to fill out the paperwork certifying their employment or community service hours. Plans may also provide the forms and expert help with filling out those forms. Of course, that will add to the plan's operational cost.
Risk profile could change
If work requirements result in healthier Medicaid beneficiaries losing eligibility, the Medicaid managed care plans will have another variable to deal with: A changing risk profile. "The plans are saying to us, 'Hey, this is an item that maybe hasn't received enough attention'," Myers says. "So it's not just the direct or indirect costs. It is how much does a plan have to be paid just to cover the risk?"
In the months ahead, two things seem certain about Medicaid work requirements. First, Verma and CMS are likely to approve more 1115 waivers, so they are going to become more common. Second, lawsuits to stop the waivers will be filed. In fact, the legal (and political) maneuvering has started. After Kentucky got its waiver, 15 Kentucky Medicaid beneficiaries filed a lawsuit in the U.S. District Court for the District of Columbia that argues that HHS unilaterally transformed Medicaid using a "narrow statutory waiver authority." Kentucky's Republican governor, Matt Bevin, pushed back with an executive order threatening to repeal the state's Medicaid expansion if any part of the work requirement waiver is invalidated.
Slim chance for lawsuits
But in a piece published in the Feb. 28, 2018, issue of JAMA, Nicholas Bagley, a University of Michigan law school professor and health care law expert, said there was little chance of the lawsuits succeeding. Bagley said the 1962 law underlying the Section 1115 waivers is so broad that the courts have shied away from getting involved. All CMS has to do, wrote Bagley, is argue that the waivers can produce insights into improving Medicaid and, if the improvement materializes, assist in promoting its objectives. "Instead of winning in court, the opponents of work requirements may need to win some elections," he concluded.
Robert Calandra, a regular contributor to Managed Care, is an independent journalist in Philadelphia with more than 20 years experience writing about health care.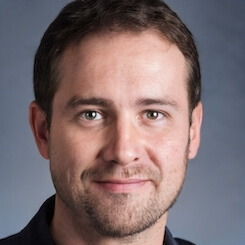 Paul Lendner ist ein praktizierender Experte im Bereich Gesundheit, Medizin und Fitness. Er schreibt bereits seit über 5 Jahren für das Managed Care Mag. Mit seinen Artikeln, die einen einzigartigen Expertenstatus nachweisen, liefert er unseren Lesern nicht nur Mehrwert, sondern auch Hilfestellung bei ihren Problemen.