Deaths of women from opioid addiction spiked 400%, according to CDC data. Alison Colbert of Duquesne University argues for a gender-specific approach.
The 28-day inpatient rehabilitation period, the maximum that most health benefits plans cover, needs to be reconsidered, says Alison Colbert of Duquesne University.
Alison Colbert likes to point out that until the 1990s, there wasn't much research done on women and addiction. It was all about men, says Colbert, the associate dean for academic affairs at Duquesne University School of Nursing in Pittsburgh. That's starting to change, although research and treatment are still often aimed at men because more men than women experience addiction. Those statistics are starting to change, too.
Colbert, a nurse with 15 years of experience in community and public health, has turned years of observing the opioid epidemic's effects on women toward developing an intensive care-management intervention program aimed at women recently released from jail or prison.
The reality in jails and prisons mirrors that in society; women with addiction problems are not given the same resources and attention as men. "The services that are available in jail need to be gender-responsive as well," says Colbert. "Since the vast majority of people who are incarcerated are men, the system is designed to meet the needs of men. It's like starting from a place of understanding that men and women are different. Everything is not going to be the same. The allocation of resources is not going to be the same." To add to that, there is a lot more social stigma related to women and addiction.
Distressing trend
Men are still more likely to die from opioids than women, but the gap is narrowing. According to the CDC, opioid-related deaths between 1999 and 2010 rose more than 400% in women and 265% in men. About 48,000 women died of prescription painkiller overdoses during that period. Women ages 45 to 54 have the highest risk of dying from a prescription drug overdose, and these drugs are involved in one of every 10 suicides among women, according to the CDC.
Painkiller overdose deaths a bigger problem than street drugs for women
Number of deaths
Source: CDC, Morbidity and Mortality Weekly Report, July 5, 2013
"There's some research to suggest that women develop dependence on various substances faster and at smaller amounts. This is often referred to as 'telescoping': the path from first use, to dependence, to treatment. Women may also experience deeper cravings," says Colbert. In addition, says Colbert, women who have opioid addiction are more likely to have mental health issues than men who have an opioid addiction.
Effective treatment must consider the implications of co-occurring mental health disorders, notes Colbert. For example, women are more likely to have mood and anxiety disorders throughout their lives. Women are also more likely to have a history of trauma. To understand addiction, says Colbert, it's important to understand how the issues are related, how they are different, and what it means to treat both substance use and other mental health diagnoses at the same time.
Women who have been physically or sexually abused as children are more likely to have mental health problems as well as chronic pain. "That woman is also more likely to seek treatment for pain, either through prescription or through self-medicating," notes Colbert. "It's a unique profile for women. There are so many different factors involved. It's just a very different population."
Tailor treatments
Treatment for women needs to be more attentive to issues of mental health, trauma, pregnancy, and parenting. This is also made more complex by racial differences, according to Colbert. For example, there are differences in prescribing patterns, one of the primary areas of focus for battling addiction. "If you are an African-American woman, you are much less likely to get a prescription for pain medication. What's the reasoning behind that?"
It's a rhetorical question; researchers still have not pinned it down, says Colbert. "We've seen a massive shift toward people talking more about gender responsiveness, and, frankly, talking more about treatment for opioids because it's affecting people who are more affluent and affecting more white communities. We have to make sure that those same messages are extended to communities of color and for all other addictions."
The 28-day inpatient rehabilitation period, the maximum that most health benefits plans cover, needs to be reconsidered. "That's kind of an arbitrary number, anyway, not based on evidence," says Colbert. "We have to start looking at more comprehensive and long-term treatments, and manage them in the long term. We need to look at the full range of available services. More importantly, we need to look at outcomes. We need to support rigorous research that compares various approaches over time, including medication-assisted therapy."
Another fact: Women are less likely to receive naloxone, the drug that can reverse an opioid overdose, than men.
Some of this dovetails with the research Colbert is doing concerning women recently released from jail or prison. "Women who are incarcerated are much more likely to have addiction issues than men who are incarcerated, and then, obviously, women on the outside are much more likely to have these complex mental health histories," says Colbert. "A vast majority of the women I see are dealing with substance abuse issues."
Her work is focused on how nurses can help women get through an obstacle course that may include some combination of addiction, abuse, a variety of physical health problems, working, the parenting of children, caregiving of parents, and entanglement in the criminal justice system.
Little wonder that if women are not offered the tools and support they need, remaining sober can be a challenge.
Education needed
Providers will need to play a huge part in helping women to overcome opioid abuse, she says. They need to educate women about its dangers and discuss alternative pain treatments. They should use state prescription drug monitoring programs to track all controlled prescription substances in order to spot patients who may be abusing the drugs.
The treatment should fit the individual, says Colbert. "There is no single solution. While we know that addiction affects people from all walks of life, we must be prepared to provide care that recognizes the specific strengths and challenges of the person seeking services. Someone with wonderful family support has different needs than someone who has no one in their life. Being aware of gender differences is an important step toward tailoring treatment, but it's really just the beginning."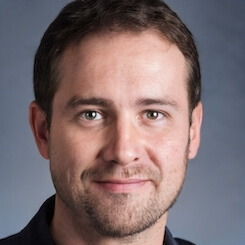 Paul Lendner ist ein praktizierender Experte im Bereich Gesundheit, Medizin und Fitness. Er schreibt bereits seit über 5 Jahren für das Managed Care Mag. Mit seinen Artikeln, die einen einzigartigen Expertenstatus nachweisen, liefert er unseren Lesern nicht nur Mehrwert, sondern auch Hilfestellung bei ihren Problemen.