Even the most effective drug is useless if people don't take it because it's so expensive. Today's high prices are pushing more and more patients into nonadherence. It's a prescription for trouble for us all.
If it were an illness, you know there'd be a pill. If it were a data need, Silicon Valley would be all over it with an elegant digital solution. Instead, the problem of unaffordable drug prices is one of those messy socioeconomic-slash-political afflictions—like the breakdown of our gridlocked political system—whose main sequelae seem to be the wringing of hands and the pointing of fingers. But make no mistake: People are hurting.
Last December, Managed Care reported 2018 projections of a slight softening in the upward soar of pharmaceutical prices. New York–based Segal Consulting foresaw a 10.3% increase in outpatient prescription drug spending for workers and early retirees, down from the 11.6% it had forecast for 2017. That's spending, not price, of course, but Segal noted that "price inflation—not utilization—is the leading driver of trend." The consulting firm predicted for the year a similarly minuscule cooling in the white-hot rise of specialty drug spending—from 18.7% to 17.7%. Meanwhile, at least four pharmaceutical companies had made headlines with promises to limit upcoming price hikes to single-digit percentages—an arguably tepid deliverance, leaving room for increases that were many multiples of the inflation rate.
It's too soon to digest 2018 and interrogate the coming year. But it's a good time to ask a different question: How do rising drug prices affect the individual patient, and what does that mean for all of us?
Here's how they affected second grade teacher Heather Holland of Weatherford, Texas, when she had the flu last February. According to media reports, when she learned that her Tamiflu prescription would cost her $116, she balked. A few days later she died in the ICU."I don't think she thought she was that sick," her pastor told Fox News. "It happened so quick."
Such an individual tragedy can be an outlier. And almost anyone could scrape up $116 if they knew it could save their lives—in fact, Holland's husband did soon purchase the pills, but it proved too late. Catastrophes aside, Managed Care was curious about people declining to pick up prescriptions because of their price tags. So we called R. Adams Dudley, MD, a pulmonologist who directs the Center for Healthcare Value at the University of California–San Francisco. He didn't have to look far.
"On a family vacation recently, my son lost the doxycycline pills he takes for acne," Dudley recalled. "We called a local pharmacy for a refill and they wanted $160—for a medicine that's off patent and has been around for 50 years!" Instead, Dudley bought just enough pills to get his son by until they could refill the prescription on their insurance at home. That recalled something to this writer's mind—a prescription for Xifaxan (rifaximin) that my gastroenterologist had recently said might be marginally helpful for intestinal symptoms. The doctor had warned that it might not be covered, but phoned the prescription in. The drugstore asked for something like $230 for a one-month supply, I thought, "No, thanks." *
"That's two recent examples, just with the people on this phone call," Dudley noted. "And this problem definitely impacts the lives of patients. They're skipping medicines or skipping other things to buy medicines. To many people, $160 is a lot of money. But almost anyone would rather spend it taking the family to dinner than paying for a medicine that costs three dollars to make."
What drives nonadherence?
A Kaiser Health Tracking Poll published March 1 identified cost as, far and away, the health care issue registered voters most want to hear about from candidates this year. It was the top choice of 22% of respondents; the next biggest concern (Medicare and senior issues) drew 8%. Of course, drug costs are just a part of health care costs, but high drug prices have been in the not-fake news a lot—and for not-bad reasons. An AARP report released last December looked at 768 prescription drugs commonly used by older adults. It found an average price increase of 6.4% in the year 2015, "outpacing the general inflation rate of 0.1%." That was "at least" the 12th straight year of substantial retail price increases, reported AARP. Since 2015, says Leigh Purvis, the group's director of health services research, the trend "has definitely continued."
Cost-related nonadherence has been an issue for years, and the AARP's Leigh Purvis has seen estimates that it can be as high as 20%.
Purvis is skeptical about another stat. That's the 7.8% of U.S. adults who, in the 2013 National Health Interview Survey done by the National Center for Health Statistics and reported by the CDC, said they'd passed up prescribed medications to save money. "I actually think it might be higher," says Purvis. "Cost-related nonadherence has been an issue in this country for years, and I've seen estimates around 20%."
"A lot depends on how you ask the question," says Dudley. In any case, no one doubts that nonadherence today can be a cost explosion tomorrow."
The burden of out-of-pocket costs has grown in recent years, as expensive new drugs have entered the market and consumers have been asked to bear a larger share of the cost. Jalpa A. Doshi, an associate professor at the University of Pennsylvania's Perelman School of Medicine and a director at the school's Leonard Davis Institute of Health Economics, has studied the relationship between out-of-pocket costs and the rates at which patients fill prescriptions for rheumatoid arthritis, multiple sclerosis, and several types of cancer. Medical therapy in these clinical areas is dominated by pricey specialty drugs. Doshi's research has found that failure to fill and refill prescriptions is more frequent when patients have high out-of-pocket costs—even when life expectancy hangs in the balance.
Medication "abandonment" becomes more common as costs climb for patients, even when the prescription is for cancer treatment, says Jalpa A. Doshi, a Penn researcher.
What kind of costs are we talking about? Looking at 2012 claims data, she and her colleagues found that Medicare patients with Part D prescription-­drug coverage who didn't qualify for special low-income subsidies had to shell out an average of $6,322 in a year for specialty drugs to treat chronic myeloid leukemia, $3,949 a year for rheumatoid arthritis, and $5,238 for multiple sclerosis. One needn't be poor to feel pinched by pill prices like those. Besides, many Medicare beneficiaries are people of modest means; in 2014, half had annual incomes below $24,150. The cost-sharing structure of Medicare Part D doesn't help matters because it results in those costs peaking at the beginning of the year when many people have large credit card bills from holiday shopping. Leukemia patients in the study had to pay $2,452 in January alone, says Doshi.
Nonadherence has been studied quite a bit, but much of the research has used insurance claims data that included information on filled prescriptions only, Doshi explains in a study published in the Feb. 10, 2018, issue of the Journal of Clinical Oncology. This makes it hard to know how often patients receive a new prescription but opt not to fill it. She and her coauthors reviewed 2014 and 2015 data on more than 38,000 patients, both commercial and Medicare, to see how many prescriptions for 38 oral anticancer agents were "abandoned"—that is, approved by insurance but not picked up by the patient. Abandonment became more common as out-of-pocket costs increased. "Whereas only 10% of patients in the lowest out-of-pocket cost cate­gory abandoned their prescription," Doshi and her coauthors wrote, "almost half of patients (49%) in the highest out-of-pocket cost category did."
Price as part of the prescription
It's hard to come to any other conclusion but that cost is what's driving this nonadherence. It makes sense that Doshi's study finds higher levels of abandonment than were found in a 2011 report that used 2007–2009 data in which only 1.4% of sampled patients faced out-of-pocket costs greater than $500. (In Doshi's study, 17.3% of the patients faced costs of that magnitude.) Doshi was startled to find high rates of abandonment even for chronic myeloid leukemia, "where oral anticancer therapy is lifesaving and has the potential to transform the condition into a chronic disease."
To ease the problem of out-of-pocket costs piling up at the beginning of the year, Doshi and her colleagues propose that payments be averaged out through the year the way an energy utility levels out seasonal peaks. They also want to see an annual out-of-pocket maximum for Part D. (True, one leaves the "donut hole" coverage gap on spending $5,000 and enters "catastrophic coverage," but currently one is still subject to "a small coinsurance amount or copayment for covered drugs for the rest of the year," says Medicare.gov.) Finally, Doshi says her findings underline "the importance of patient-provider conversations that address both financial and clinical implications" of prescribed treatments.
Geisinger shares with prescribers a spreadsheet of drugs and their AWPs, in an effort to foster transparency, says Michael A. Evans, the plan's chief pharmacy officer.
Can doctors reduce cost-related nonadherence by discussing prices frankly with patients before filling out the prescription pad? In the old days, physicians were sublimely indifferent to such tawdry minutiae as the patient's wallet. Those days have been replaced by a half-hopeful mix of transparency and confusion.
Pennsylvania's Geisinger Health System opts for transparency by sharing with prescribers a spreadsheet of the available pharmaceuticals for a patient's condition along with the average wholesale price (AWP) of each. Michael A. Evans, vice president of enterprise pharmacy and chief pharmacy officer, says clinicians have welcomed this innovation.
"It's been quite eye-opening for them, helping them better understand the cost burden on the patient in front of them, and it has definitely affected their prescribing habits," says Evans. "We get responses like, 'Wow! I had no idea that medication A I gave was so expensive. I could certainly use medication B.'"
Geisinger has an advantage here because it's both a health system and a health plan. But even it falls short of perfection, Evans concedes. One trouble is that the AWP is the cost of the drug to the health plan and the patient combined. Manufacturers' discount coupons and other factors may make the patient's economics different from what the AWP implies, and when costs are high, those differences can matter.
In San Francisco, Dudley tries his best. "But it's hard, because these days price is such a weird thing," he says. "If I give one patient Spiriva [a bronchodilator], the cost could be $10. For another patient it may be $200 a month. And I don't get good information about which patient is which. You have to have an in-depth conversation in which you admit that price is an issue. Then I usually say, 'I think I'm giving you a low-cost regimen, given your insurance. If you get to the pharmacy and it's not, tell them to come back to me with what a low-cost regimen would be.' Most doctors don't do that."
In fact, doctors often just don't get it. Dudley says that in postvisit surveys, when asked if the issue of cost was adequately addressed, they'll answer "yes" three times as often as their patients do about the same encounters. Dudley thinks it's possible that the physicians are being delicate, trying not to offend patients' sensibilities, while patients are missing the cues and clamoring for something more explicit.
"Patients don't want to fail their doctor," says Evans of Geisinger. "And in some cases they may be too proud to let the clinician know they can't afford a medication."
The blame game
If some patients are too shy to discuss money, drugmakers aren't. "Let's Talk About Costs" is the theme of an ad campaign their trade group, PhRMA, is running this year on radio, in print, and on social media. The ads seek to deflect blame for high out-of-pocket drug costs onto insurers and pharmacy benefit managers. And a PhRMA blog called The Catalyst cites figures from the Institute for Human Data Science at IQVIA (the company formed by the 2016 merger of Quintiles and IMS Health) indicating that spending on retail and physician-administered medicines increased 0.6% last year while prices for brand-name medicines were up 1.9% "after accounting for negotiated discounts and rebates"—a rate below the 2017 year-to-year Consumer Price Index figure of 2.11%.
Besides negotiated discounts and rebates, manufacturers also offer patient assistance programs (usually limited to low-income patients, says Purvis) and coupons aimed at making the drug more affordable for the consumer—while, of course, maintaining market share. (Coupons have a tendency to proliferate just when a brand-name drug is about to go off-patent, when budget-conscious consumers might be preparing to switch to a generic drug.) According to the Tufts Center for the Study of Drug Development, coupons were offered on 86 drugs in 2009, and by 2015 that number had mushroomed to 720. But PBMs and insurers complain that coupons distort the market and end up raising costs for the whole health care system. A recent study of data from 2007 to 2010 published in the American Economic Journal: Economic Policy found that coupons increase by 60% the use of brand-name drugs in cases where generics are available.
"They should get rid of coupons and rebates and just decrease the cost of the drug," says Geisinger's Evans.
Adding to the confusing array of initiatives by pharma manufacturers, some insurers and PBMs have put in place a new "benefit" called a copay accumulator. Simply put, it prevents costs paid by way of a drugmaker's coupon program from counting toward a member's deductible. Express Scripts Chief Medical Officer Steve Miller blogged that the copay accumulator is a way of leveling the playing field for "plans looking for a way to ensure their benefit plans function as intended." But others describe it differently.
"Plan sponsors—employers and health plans—will save big money because accumulators shift a majority of drug costs to patients and manufacturers," wrote Adam J. Fein, a pharmaceutical pricing expert, on his Drug Channels website. Fein believes that the accumulator discriminates against people unlucky enough to need intensive therapies. Fein is confident that health plans will protect themselves with legally appropriate explanation-of-benefits forms and the like. But he added: "Let's get real: Most patients will face a rude surprise in 2018 when they discover that the manufacturer's program no longer counts toward their deductible or annual maximums."
Whatever else it has done, this new wrinkle has given the pharmaceutical industry a break from playing the villain. "Why are middlemen trying to keep you from reaching your deductible?" asks one PhRMA ad. Though the trade group's concern may not be entirely altruistic, AARP's Purvis is worried too.
"The copay accumulator is disruptive for patients who've been relying on help from manufacturers," she says. "It's going to increase their out-of-pocket costs."
In the battle over the accumulator—and in the general dispute about who's to blame for rising drug prices and what to do about them—"there's a lot of finger-pointing," says Purvis. "Everyone is very interested in making sure the attention is elsewhere. And that's keeping us from getting to the root of the problem."
Because of cost, many patients either skip buying medicine or skip buying other things, says R. Adams Dudley, MD, of the University of California–San Francisco.
"The fact that people are not taking medicines for chronic disease is an important data point for people who run health plans," says Dudley, who argues that one of the challenges in assuring adherence is the fact that patients switch plans so frequently. One possible fix: Plans agree on a system for reimbursing each other in a small way when new members were adherent when they were covered by a previous plan. Dudley's suggestion would take into account that the payback, in health and costs, or adherence can be a long-term proposition.
In 2013, Amy Abernethy, MD, then of the Duke Cancer Institute at Duke University, coined the term "financial toxicity" to describe the role of financial distress over medication and treatment costs as a "side effect" of cancer. "Out-of-pocket expenses related to treatment are akin to physical toxicity, in that costs can diminish quality of life and impede delivery of the highest-quality care," she and coauthor S. Yousuf Zafar, MD, wrote in an essay in the journal Oncology.
When costs drive patients to skip or drop medications, it can do more than impair life's quality—it can shorten life. And that phenomenon is surely toxic for a system in which cost control is nowhere in sight.
---
Our most popular topics on Managedcaremag.com
---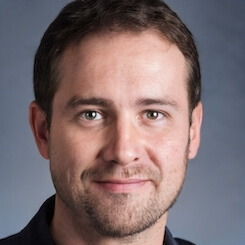 Paul Lendner ist ein praktizierender Experte im Bereich Gesundheit, Medizin und Fitness. Er schreibt bereits seit über 5 Jahren für das Managed Care Mag. Mit seinen Artikeln, die einen einzigartigen Expertenstatus nachweisen, liefert er unseren Lesern nicht nur Mehrwert, sondern auch Hilfestellung bei ihren Problemen.