Aimovig and other drugs targeting the CGRP neuropeptide aim to prevent migraines in a whole new way. But Aimovig's cost may mean an obstacle course of prior authorization and step therapy.
In May the FDA approved a novel medication, Aimovig (erenumab-aooe), codeveloped by Amgen and Novartis, for the prevention of migraines. It's novel in the classic sense that its mechanism of action is different than other migraine medications. But perhaps more interestingly, it is the first drug recently developed specifically for migraine prevention. The only other one, Sansert, was used during the '60s but is off the market. Prior to Aimovig, medications used for prevention were products originally developed for other medical conditions: Anti­convulsants such as topiramate, beta blockers and calcium-channel blockers for heart disease, antidepressants, and even the wrinkle treatment, Botox. They all have some efficacy, but none are stars.
Aimovig, a monthly injectable approved at 70-mg and 140-mg doses, targets a neuropeptide called calcitonin gene–related peptide (CGRP) that is believed to be involved in inflammatory processes that are at the heart of migraines. Medications that home in on CGRPs are a new class of medications. Three other companies have CGRP products in the queue for FDA approval or in phase 3 trials. Eli Lilly is developing galcanezumab, Teva has fremanezumab, and Alder, a biotech developer focused on neurological conditions, is working on eptinezumab.
The CGRPs finally move migraine medication away from combating cerebrovascular changes and vasodilation. An increasing number of studies show that vasodilation is not significant in migraines, and clinicians and some informed patients are excited that a new pathway is being pursued that will get at the excruciating pain migraines can cause.
Far fewer 'migraine days'
Aimovig's approval was based upon three clinical trials. In the largest, called STRIVE, 955 patients with an average of 8.3 migraines per month were randomized to Aimovig or placebo. At the end of six months, patients taking the 70-mg dose had 3.2 fewer "migraine days" per month compared with 1.8 fewer days for those assigned to the placebo group. The reduction with the 140-mg dose was 3.7 days per month.
Another way to tally the migraine results is by the number of people whose migraine days were cut in half. Among those who were assigned to the 70-mg dose, 43.3% had their migraine days cut by at least 50%, compared with 26.6% with placebo. Exactly half (50%) who took the 140-mg dose experienced a 50% reduction in monthly migraine days.
STRIVE also showed a reduction in the days that patients had to take a rescue medicine for an acute migraine and statistically significant improvements in the Migraine Physical Function Impact Diary (MPFID), which measures daily functioning.
The value of the CGRP class is its potential to significantly reduce migraines for a reasonable number of patients, points out Alan Rapoport, MD, of UCLA's David Geffen Medical School.
From one perspective, Aimovig's performance relative to a placebo treatment is not that great; it's not even twice as effective as placebo in reducing the number of migraine days or in reaching a 50% reduction in monthly migraines.
But in the clinic, outside of the rarefied circles of clinical trials, clinicians are excited. "The most exciting thing about these drugs is not the FDA-required endpoints," says Alan Rapoport, MD, a clinical professor of neurology at UCLA's David Geffen Medical School who has been a leader in headache research and treatment. The value of the CGRP class is its potential to significantly reduce migraines for a reasonable number of patients. He says about 30% of patients may see 75% reduction, and between 15% and 20% may see a 100% reduction.
Nonresponse and side effects were common with prior medications, says Rapoport. A study funded by Amgen in the October 2017 journal Headache provides insight to the therapy challenges. The study tracked 107,122 patients who started migraine prevention between Jan. 1, 2008, and Dec. 31, 2011. The cohort included 52,275 patients (49%) on topiramate, 22,658 (21%) taking beta blockers, and 32,189 (30%) on tricyclic antidepressants. Persistence with a medication was low; 81% of patients had gaps of greater than 90 days during the 12-month period. Of those who discontinued, only 10% restarted prophylactic therapy during the year.
Despite this real-world reality check, prevention remains an important goal.
$6,900 per year
Migraine is an inherited disorder that is three times more common in women than in men.
About 16 million Americans are good candidates for migraine prevention, says Stephen Silberstein, MD, of the American Headache Society.
Roughly 40 million Americans have migraines. About 40% of them—or 16 million people—are good candidates for prevention, says Stephen Silberstein, MD, chair of the American Headache Society's guideline committee and director of the headache clinic at Jefferson University Hospital in Philadelphia. Most patients manage with medications for relatively infrequent migraines. Prevention is the goal for patients with episodic (5–14 migraines per month) or chronic (15 or more per month) migraines.
Silberstein adds that clinicians are looking forward to having the CGRP medications in the migraine prevention armamentarium. About 20% of patients do not respond to any of the existing medications. That's about three million people, and that's where the new CGRP drugs may be useful. Still, Aimovig may have a difficult time fitting in. The first challenge it faces is its cost. Amgen's list price is $6,900 a year, or $575 a month for either the 70-mg or 140-mg dose. Any discounts or rebates will depend on negotiations with health plans and PBMs. In contrast, drugs that have been prescribed for prevention, like beta blockers, are available as generics. Even Botox, which is approved only for chronic migraine patients, is relatively inexpensive. Usually covered through the medical benefit, it costs thousands of dollars.
Given its higher costs, Aimovig will be subject to prior authorization and step therapy. Rapoport points out that the current requirement for Botox treatments is that migraine patients must fail at least two other medications. Silberstein says this policy is widespread among payers and that payers are likely to adopt it for Aimovig.
That is frustrating to clinicians who say that it may take months to figure out whether a patient is responding to a particular medication. Because of the side effects and the fact that many people don't respond to existing medications, many want to skip the trial and error and have Aimovig covered as first-line therapy.
The Institute for Clinical and Economic Review issued its final report assessing the clinical and cost effectiveness of the CGRP inhibitors for the treatment of chronic or episodic migraines. ICER evaluated Aimovig at an annual net price of $5,000 under the assumption of a 27% discount or rebate from its list price of $6,900. In that scenario, Aimovig is cost effective for chronic migraine patients who have failed other preventive treatments and do not have other options. For episodic migraine patients who have failed other treatments and do not have other treatment options, ICER found that Aimovig is near the upper bound of the $150,000 QALY benchmark. But for chronic or episodic migraine patients who have other treatment options available, Aimovig is not cost effective at the estimated $5,000 net price. Thus, the ICER report solidifies the likely role of Aimovig, at the outset at least, as a potential third-line therapy after two failures.
Rapoport points out that the four CGRPs in development have demonstrated similar performance in reducing migraines and in their safety profiles. As more of them become available, payers may use preferred formulary placement as a carrot to obtain price reductions.
The long-term safety of Aimovig and the other CGRP antibodies is a concern. "The main worries have to do with the unknown long-term effects of CGRP suppression, particularly concerns that this may increase the risk of ischemic stroke or myocardial infarction," notes Rapoport. "So far, there are no bad signals in animal or patient data approaching three years, but we will know better after 500,000 patients."
CGRP is involved in many processes in the central and peripheral nervous systems, and it seems especially important in neurovascular processes. While this may well represent the mechanism of migraine, the worry is about its long-term effects on hypertension, dementia, myocardial infarction, stroke, and sepsis.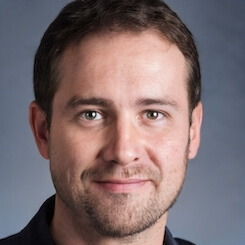 Paul Lendner ist ein praktizierender Experte im Bereich Gesundheit, Medizin und Fitness. Er schreibt bereits seit über 5 Jahren für das Managed Care Mag. Mit seinen Artikeln, die einen einzigartigen Expertenstatus nachweisen, liefert er unseren Lesern nicht nur Mehrwert, sondern auch Hilfestellung bei ihren Problemen.