Deal with people's isolation and disconnection to head off physical health problems—and possibly health care costs.
First, a story—because Robin Caruso, the chief togetherness officer at CareMore, loves telling stories.
There once was a man who heard voices. He heard voices because of the bipolar disorder that had plagued him for years. As part of CareMore's Togetherness Program for the elderly that addresses loneliness, members of Caruso's staff called the man several times. (Caruso describes her staff as assistant social workers.) One staff member threw up his hand and said to her: "I don't think I'm trained to do this job" because the man exhibited symptoms during the calls, such as talking too rapidly.
Caruso told the CareMore staffer that it wasn't his job to manage the man's medical issues; address the man's loneliness. The staff member mentioned that the man, in one of his lucent moments, wondered who would want to be his friend. "He has all these crazy behaviors, but at least he's able to recognize that."
So there was hope, and they kept at it. They eventually consulted with CareMore's behavioral health team who reported some surprising news. "Since you've been calling him, he's not missed his appointments, and all he talks about is how much you guys care about him."
The man started taking his medications again. Now, he is often out riding his bike. He went to the dentist after neglecting his teeth for years. "This wasn't like months down the line, but just six weeks later, he was a different person," says Caruso.
Stories like this spring from the task Caruso has under­taken: battling loneliness. That may sound a bit metaphysical, maybe even squishy. But Caruso knows that acute loneliness results in poor outcomes. The harmful effects of loneliness have been known for years. For instance, loneliness and lacking social connections is as damaging to health as smoking 15 cigarettes a day (PLOS Medicine, 2010); it may increase someone's risk of mortality by 45%—more than air pollution (6%—Archives of Internal Medicine, 2012); obesity (23%—both studies), and excessive alcohol use (37%—both studies). CareMore, says Caruso, views loneliness as a chronic condition that needs to be treated.
CareMore is an Anthem subsidiary founded in 1993 for Medicare Advantage beneficiaries. Over the years, it has evolved to include Medicaid beneficiaries as well. It serves nearly 150,000 members across eight states.
CareMore isn't the only health plan taking aim at loneliness. After all, the elderly population is expected to double by 2050, to about 88 million. In May, Cigna garnered a lot of attention when it released a study while announcing its antiloneliness program with a headline on a news release that said loneliness has reached "epidemic levels."
Digital companions, such as robots and chatbots, are also starting to be used to keep the lonely company and also ask them, for instance, if they remembered to take their meds today. They are becoming more user-friendly by allowing the "conversation" to flow more naturally, the Wall Street Journal reported last month. "Before such advances, people had to speak to digital assistants in specific formulaic commands, making the technology difficult and frustrating to use, especially for seniors."
CareMore's Togetherness Program was launched in May 2017 because CareMore's CEO, Sachin H. Jain, MD, could see that "no matter what the doctors were doing here at CareMore, certain populations were still going back into the hospital," says Caruso. "The medical interventions weren't working because of psychosocial issues." Doctors often don't ask questions about something they don't know how to fix. Loneliness is not systematically discussed or diagnosed in clinical practice, and because of its complex nature, it's often invisible to patients.
Jain, whose resume includes leadership positions at CMS and the Office of the National Coordinator for Health Information Technology, turned to Caruso (who'd been with the company 10 years) and, as she recalls, said: "I have this great program, and I think you're the perfect person to lead it."
Caruso's team went to work, examining health risk assessments of new CareMore members, looking for people who live alone and seem to have little social support. They compiled a list of about 1,100 names and began making phone calls. About a third of the members currently in the program came from these outreach calls. The other members joined after receiving a letter from Jain announcing the program.
As Caruso's story above indicates, these phone calls are not the typical kind that a patient may get from an insurer or provider. Caruso's people are trained to engage in "really great conversations," which sometimes she'll refer to as "organic" conversations. There's give and take.
"If we were just listening and they were telling their story, there's no real connection," she says. "We share things about ourselves." So the patients will know, for instance, that the caller has a daughter who plays soccer or maybe lost her father when she was a teenager.
It's not all about feelings, however. If someone talks about how much physical pain he's experiencing, they'll get referred to a pain specialist. If they need a medical device, Caruso's staff will deliver. "There's a lot of care coordination going on," she says.
The three main goals are getting patients more engaged with their health care, making them socially connected in some way, and getting them to exercise, even if it means getting out of the house and going for a walk.
According to preliminary data, about 12% of CareMore members belonged to Nifty After Fifty gyms before the launch of the Togetherness Program; that's increased to about 20%.
Caruso's got another one.
A man's wife died two years prior. "He did everything with his wife and he didn't have a companion," says Caruso. "He didn't have the desire to go and do anything. He was still stuck in his grief," says Caruso.
He told the CareMore caller: "I didn't realize until I talked to you how long it had been since I left my home." He looked at the calendar CareMore sent to him that featured events at the local senior center. On Fridays, live music. That didn't sound threatening. He told them as he was about to catch the bus that he was a bit nervous. The CareMore staffer responded: You've got this.
"So, he called back on Monday and he said, 'When I got there, it was just like high school. All the men were sitting around the edge of the room, and only the ladies were dancing. I was the only man dancing. I made so many friends, I got numbers, but, I'm not ready to date yet.'"
Months later, he'd been nominated to be president of the senior center.
Caruso can spin some more feel-good yarns, but time's run out and she's anxious to get back to work. "As you can see, I'm very passionate about it."
We'd never have guessed.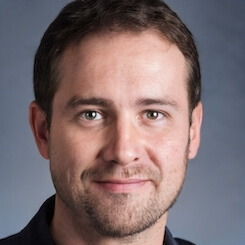 Paul Lendner ist ein praktizierender Experte im Bereich Gesundheit, Medizin und Fitness. Er schreibt bereits seit über 5 Jahren für das Managed Care Mag. Mit seinen Artikeln, die einen einzigartigen Expertenstatus nachweisen, liefert er unseren Lesern nicht nur Mehrwert, sondern auch Hilfestellung bei ihren Problemen.