Imagine an America where few businesses purchase health care for employees. Should that come about, the individual market will have new products ready.
If employer-sponsored health benefits go the way of the Model T, the big managed care companies in the Detroit market intend to be ready.
In June, Health Alliance Plan made its first foray into the individual policy market when it launched its new Solo product line. Just two months earlier, the market leader, Blue Cross Blue Shield of Michigan, began advertising to woo individual consumers and asking its agents to sell its Individual Care Blue offering.
"The individual segment is one of the new areas we'll be focusing on," says Joan Budden, a Michigan Blues vice president.
The moves into the individual marketplace come as Detroit's biggest health insurance customers — the Big Three automakers — careen into serious financial problems blamed, in part, on the high cost of health care. Trying to throw their situation into reverse, car manufacturers have announced big layoffs and plans to eliminate health benefits for some retirees — leaving thousands of people to fend for themselves for health care coverage.
The upheaval is dramatic because of the sheer size of the automobile companies, but it mirrors the trend across the country. The percentage of U.S. companies providing health coverage for their workers skidded from 69 percent in 2000 to 60 percent in 2005, according to Kaiser Family Foundation's annual survey of employer-sponsored benefits. Meanwhile, the percentage of U.S. employees covered by health insurance offered by their own employers fell from 63 percent to 60 percent during that five-year period.
That explains why Sandy Kirchenberg, a broker at Diversified Insurance Services in Waukesha, Wis., describes the current demand for individual insurance policies as "huge."
"I think in the next couple of years the trend of individual policies will go up and up," she says.
Health plan officials agree. Dennis Sirosky, senior vice president for product and information technology at Health Alliance Plan, believes the individual market is one of very few segments of the health insurance industry that will grow in the next 5 to 10 years.
But the growth in that segment may be substantial. Tod Zacharias, president of HumanaOne, the individual policy unit of Humana, estimates 18 million Americans are covered by individual policies today, a number that will grow by 5 percent to 8 percent a year for the foreseeable future.
"By 2010, there might be 22 million to 24 million people covered individually," he says. "That is relatively strong growth in the individually insured [market] versus what one would expect to see in the small and large group insured market."
Responding to trends
At Blue Cross Blue Shield of Michigan, Budden earlier this year was assigned to a newly created position — vice president for the non-group market — to respond to several trends that are expected to fuel demand for individual policies. In addition to escalating health care costs and the increasing number of small businesses that no longer insure their workers, she cites the broad shift away from an economy based on manufacturing to one dominated by service industries, where part-time or contract labor is common and employer-sponsored coverage is often nowhere to be seen.
Kirchenberg sees another trend among the small companies that she serves: employees who are opting out of employer-sponsored coverage in search of lower premiums.
"Employees are fed up with it," she says. "They're tired of the high-deductible programs they're being offered and [the fact that] they have to pay more contribution to premiums. A lot of them feel they have more control by going to the individual market."
And, indeed, the individual health insurance market offers more choices than ever before. Whereas the individual market was considered monolithic in the past, today's health insurers see several segments of the market with distinctly different needs and preferences.
HAP's Sirosky reels off a list of selling opportunities for individual policies: recent college graduates, young families, retirees too young for Medicare, self-employed workers, people transitioning between jobs, and the list goes on. Healthy young people who feel invincible, he says, may only be willing to buy insurance if a low premium offers protection against catastrophe, while early retirees might prefer a richer benefit with low out-of-pocket expenses.
Customization
That's why the Solo product line allows individuals to select the combination of benefit and premium levels that fits their needs and priorities. In other words, this is not your grandfather's individual health policy.
"We've got 18 different benefit packages that we can offer in the individual market," Sirosky says. The policy even covers some preventive services outside the deductible.
"Our heritage is as a managed care plan and we have infused many of those concepts into these plans," Sirosky says. "So even though there may be copayments and deductibles, you'll still have preventive services covered in the plan."
Other health plans share HAP's assessment of the diversity within the individual market, but are using different strategies to address it. WellPoint, for example, introduced Tonik, a low-premium plan aimed at young adults between ages 19 and 29, in California in 2005. The least expensive Tonik plan — the Thrill Seeker — carries a $69 monthly premium and $5,000 deductible. Already in Colorado and Nevada, Tonik will enter other markets this year.
"It is really marketed to those who could afford health insurance but choose not to buy it," says WellPoint spokesman Jim Kappel.
That is a big group: More than 30 percent of Americans in that age range did not have health coverage in 2003, making it the largest and fastest-growing segment of the uninsured population, according to the Commonwealth Fund.
In the Midwest, WellPoint used a different tactic when, earlier this year, its Anthem Blue Cross Blue Shield subsidiaries in Ohio and Indiana introduced Blue Value Access Plan for individuals. With deductibles ranging from $2,000 to $10,000, that plan is designed to cover the most commonly used health care services, such as hospitalization and surgery and certain preventive and diagnostic services.
HumanaOne, meanwhile, wants its individual offerings to look familiar to people who are accustomed to employer-sponsored benefits. The PPO-based plan, with deductibles from $500 to $5,000, includes prescription drug coverage and, at the buyer's option, can include a rider that allows physician visits for a copayment.
"It's a type of a plan that's comprehensive, like folks that would have been covered in a group plan would have had," Zacharias says.
Whether the individual policy market is simply a niche play for the health plans flocking to it remains to be seen. Kaiser Family Foundation forecast that employer-sponsoredbenefits will continue to deteriorate, and some health plan officials think they may be developing the future of health care insurance.
"No one has a crystal ball," HAP's Sirosky says. "But based on what we can see for the foreseeable future, maybe the next 18 to 36 months, until we get some sort of national health care coverage and as long as employers migrate away from defined-benefit plans, this would be more than a niche. This could become the norm."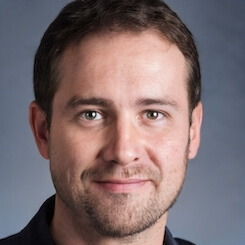 Paul Lendner ist ein praktizierender Experte im Bereich Gesundheit, Medizin und Fitness. Er schreibt bereits seit über 5 Jahren für das Managed Care Mag. Mit seinen Artikeln, die einen einzigartigen Expertenstatus nachweisen, liefert er unseren Lesern nicht nur Mehrwert, sondern auch Hilfestellung bei ihren Problemen.