Use telehealth to avoid expensive inpatient care and deliver excellent care to even the most remote places.
Who says a hospital needs to have beds?
Certainly not the executives at Mercy Virtual Care Center, the world's first virtual hospital. Housed in a slick new building outside of St. Louis, the doctors and nurses gather in front of computer monitors rather than hospital beds.
Mercy has been providing virtual care for more than a decade, starting with its virtual ICU. The $54 million Virtual Care Center opened in October 2015. More than 850 employees deliver care by way of telehealth services to hospitals that are both inside and outside the Mercy system, which includes more than 40 hospitals and 800 physician practices and outpatient facilities in Missouri, Arkansas, Kansas, and Oklahoma.
The staff at Mercy Virtual remotely oversees ICU care for 17 hospitals and provides "telestroke" service, which involves neurologists treating stroke patients remotely. Virtual hospitalists closely monitor patients who are hospitalized. The staff also monitors roughly 3,800 people with chronic diseases at home, with an eye toward reducing hospitalizations.
Mercy Virtual works to "create an entire continuum of care," says Mark Saxon, vice president of clinical operations. "Our senior leadership thinks outside the box. They know health care has to change. We take the silos away."
Intermountain Healthcare in Salt Lake City has taken a similar approach. The health care system has been providing telehealth services for about five years, and this year launched its own virtual hospital, called Connect Care Pro, which grouped most of its telehealth services together in a single dedicated space in an office building.
More than 500 health care professionals from Intermountain Healthcare provide such services as mental health counseling, intensive care, and newborn critical care. Many of the physicians spend about 70% of their time in the regular, in-person hospital, and the rest of their time providing telehealth services, says Jim Sheets, vice president of outreach services.
Intermountain's telehealth operation provides services to patients of its own system of more than 20 hospitals, as well as to nine affiliates in Idaho, Wyoming, and Montana. Many of the hospitals are in rural areas. "We want to keep care local as much as possible," Sheets says. Patients love it because they can stay close to home, he says, and providers appreciate the long-distance guidance.
"A virtual hospital sounds really snazzy," says Marcia Ward, director of the Center for Health Policy and Research at the University of Iowa and director of the Rural Telehealth Research Center, funded by the federal Health Resources and Services Administration. But without a whole lot of fanfare, a number of large, academic medical centers around the country are remotely providing specialized services to rural hospitals, she says. "If they can be connected through telehealth to the hub, the hub can provide them lots of extra assistance," Ward says. She expects to see more care provided remotely: "We don't have much of a choice. We have a really serious workforce shortage in rural areas."
Providing telehealth services costs money but the expense can be offset in savings. For example, in one case, according to its website, Intermountain conducted a virtual critical care consultation about an infant at a hospital in southern Utah. As a result the baby didn't have to be transferred to a newborn intensive care unit in Salt Lake City, saving more than $18,000.
To be most effective, virtual care providers need to take time to get to know the doctors in rural areas and follow up with them on cases, Ward says. "That means a whole lot of communication across the team."
Saxon says that by centralizing certain care, Mercy Virtual eliminates some of the variances in care that are blamed for poor outcomes and unnecessary expense. He says the virtual hospital is busiest at night, with remote providers backstopping and answering questions for those who are working with patients in person.
A study published in the 2016 journal Medical Care looked at the impact of ICU telemedicine and critical care mortality, reviewing Medicare claims data from 2001 to 2010. It found that, overall, hospitals that had adopted ICU telemedicine saw "a small relative reduction in 90-day mortality," but there was wide variation among hospitals. Those with significant reductions in mortality were likely to be located in urban areas and have large admission volumes.
Mercy Virtual says its remote monitoring program for those with chronic conditions cut readmissions or emergency department visits in half and decreased overall cost of hospital care by 25% between September 2015 and February 2018.
Anna Yakovenko, practice manager for the Advisory Board, a health care consultancy, thinks virtual hospitals will continue to take hold, both in rural areas and in urban areas that face doctor shortages. She expects them to become most common with large dispersed systems "that have the appetite and the capital to invest in something like this."
But payment remains a major issue. A 2018 survey by Reach Health, a telemedicine software company, of more than 400 health care professionals found that more than 70% had challenges with reimbursement for telehealth services from Medicare, Medicaid, and private payers.
At Mercy Virtual, "the majority of our services are not reimbursed by traditional coding," Saxon says. Instead, through risk-based contracts, "we have established significant value for our system" by, among other things, reducing emergency department visits, shortening lengths of stay, and increasing patient satisfaction.
At Intermountain, Sheets says remote facilities both inside and outside of the Intermountain system are charged a subscription fee to use Connect Care Pro, based on the number of services requested and annualized utilization.
Telehealth may work against the interests of rural hospitals by extending the reach of large hospitals to remote areas. But telehealth could also be a saving grace for some of them, explains Yakovenko. If patients can be treated long distance, they won't need to be transferred. As a result, small rural hospitals will be able to retain more patient care revenue.
UP NEXT
OUR YEARLONG LOOK: EMERGENCY CARE EXAMINED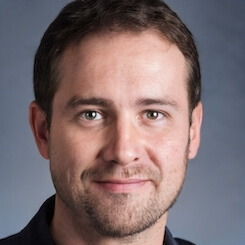 Paul Lendner ist ein praktizierender Experte im Bereich Gesundheit, Medizin und Fitness. Er schreibt bereits seit über 5 Jahren für das Managed Care Mag. Mit seinen Artikeln, die einen einzigartigen Expertenstatus nachweisen, liefert er unseren Lesern nicht nur Mehrwert, sondern auch Hilfestellung bei ihren Problemen.