Deliver 'medically tailored' meals that take into account the nutritional needs of people with chronic illnesses. They will stay healthier and avoid expensive hospital care.
You are what you eat. And you are healthy if you eat healthy. That's the idea behind Community Servings. It tailors meals for the chronically ill.
Ask David Waters, CEO of a Boston-area not-for-profit organization called Community Servings, about America's high-cost patients. He doesn't talk about medications. He doesn't talk about trips to the emergency department or high-priced procedures.
He talks about what they need to eat.
"For too long, nutrition has been—this is my own opinion—sort of the poor stepchild of Western medicine," says Waters. "We think there's an important role to play, using medically tailored meals as part of the tool kit for caring for the most expensive, most complex patients."
Community Servings feeds about 2,000 such patients each year. The food—lunch, dinner and a snack for five days—is delivered weekly. The meals are all cooked from scratch, using healthy fats and minimal added salt, with the goal of providing enough calories and protein to support healing.
The idea is to tailor each patient's food to address his or her specific health condition—limiting the sugar and starch if, for example, the patient has diabetes, or the potassium and phosphorus if she has kidney disease.
Community Servings got its start in 1990 as a volunteer-led effort to serve hot meals to a small number of individuals struggling with HIV/AIDS. Over time, the agency expanded its mission to cook for patients with a wide range of chronic conditions, the top five of which are HIV/AIDS, cancer, kidney disease, diabetes, and congestive heart failure, Waters says.
The organization prepares 15 different medical diets that can be combined in up to three different ways; more than 70% of the patients served have multiple conditions.
Increasingly, health care payers are also seeing that their members' meals can serve as those feisty ounces of prevention that stave off lumbering pounds of care.
One of them is Commonwealth Care Alliance (CCA), which serves more than 27,500 dual-eligibles—members covered by both Medicaid and Medicare—through two health plans, one for people who are 65 and older and one for younger adults with complex medical and behavioral health needs, including physical, developmental, and intellectual disabilities, as well as mental illness.
"Because we have globally capitated rates, we are able to provide all kinds of really innovative things that make sense for our population of patients," says Lori Tishler, MD, CCA's vice president of medical affairs.
It's a challenging population to serve, which is why each member has a care manager to assess and meet his or her needs. The care managers address not just traditional health problems but the upstream social determinants of health.
About 6% of CCA's members receive home-delivered meals. Most are served by Meals on Wheels or other standard meal programs, but CCA contracts with Community Servings to provide medically tailored meals to a subset of its highest-need members.
Medically tailored meals are more expensive—on average, $350 per member per month, compared with $146 for standard meals—but they pay for themselves. An analysis found that CCA members receiving medically tailored meals from Community Servings had an estimated 16% lower per-person monthly medical spend than matched controls, including the cost of the meals. The savings—an average of $220 per person per month—reflect reductions in the use of expensive medical services, including ED visits, ambulance services, and inpatient admissions.
CCA members served by a standard meal-delivery program also had fewer ED visits but only slightly lower medical costs—on average, an estimated $10 per person per month—than matched controls.
Tishler wasn't surprised to find that the home delivered meals were cost effective.
"I joke that it's true—an apple a day really does keep the doctor away," she says. "But I was surprised by the difference that the medically tailored meals seemed to make in terms of ED visits and readmissions. I don't think any of us would have anticipated that much difference."
The CCA analysis was small, including 133 participants who received the medically tailored meals, so more evidence is needed, Waters says.
That evidence may be coming soon. The Robert Wood Johnson Foundation is funding an analysis of 8,000 insurance claim records, including those of 2,000 individuals who received meals from Community Servings for at least six months. Waters expects results to be published within a year.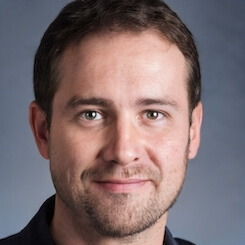 Paul Lendner ist ein praktizierender Experte im Bereich Gesundheit, Medizin und Fitness. Er schreibt bereits seit über 5 Jahren für das Managed Care Mag. Mit seinen Artikeln, die einen einzigartigen Expertenstatus nachweisen, liefert er unseren Lesern nicht nur Mehrwert, sondern auch Hilfestellung bei ihren Problemen.