Focus medication-assisted treatment of opioid addiction on people who have been incarcerated.
A program with a 12% success rate and (talk about perverse incentives!) the requirement that patients break the law to get treatment? That sounds like the kind of innovation payers should avoid, not embrace.
But what if it also takes a small bite out of the nation's opioid crisis—and the associated health care costs?
People addicted to opioids very often land in jail, either for drug offenses or for other crimes they commit to pay for drugs. That—like the medical trouble they eventually get into—costs Americans a lot of money. A pilot program in northeast Wisconsin may show how to change that dynamic. It's based on the preached-more-than-practiced notion that people with opioid disorders who commit crimes need help but get punishment. Success is defined as staying opioid-free for a year after release—and yes, the success rate so far has been just 12%.
The program has begun with a small population of 40 to 50 people recently released from jail. It's based on a state law called HOPE—Heroin, Opiate Prevention, and Education—that was introduced by Republican State Rep. John Nygren of Marinette, just north of Green Bay. Nygren's adult daughter has struggled with drug addiction. It is a partnership among the state's Department of Corrections; ThedaCare, a more than century-old, Appleton, Wis., not-for-profit health system that serves 200,000 consumers in northeast Wisconsin; and Alkermes, the manufacturer of Vivitrol, an injectable version of the opiate blocker naltrexone. Vivitrol injections are given to participants every 28 days for a year to help them stay clean after they are released.
Other drugs used in medication-­assisted treatment of opioid disorders include Sub­oxone (buprenorphine and naloxone) and methadone—but they're opioids. Vivitrol is not but patients must detox completely first. And while a November 2017 study found that the three medication-assisted treatment approaches were roughly equal in efficacy, Alkermes has been criticized for lobbying state governmental officials with a message that sometimes disparages the alternatives to Vivitrol.
To its credit, Wisconsin has gotten a prescription data­base up and running for pharmacists, law enforcement officials, and providers, says Zachary Baeseman, MD, a family physician who is ThedaCare's rural medical director. "We all use this same database to detect misuse of prescription drugs." Then, in the pilot program, counseling and other wraparound services are provided to participants. State funds cover the cost of surveillance, checking liver enzymes, assessing appropriate patients for hepatitis and kidney failure, and providing face-to-face office visits every three months.
Baeseman points out that other programs that use peer-to-peer recovery coaches have success rates of 40% to 60%, not 12%, although they are not focused on people who have been incarcerated. But could it be that even a 12% rate of success is worth it if it saves lives—and, yes, money. Baeseman says he doesn't know about the financial piece—the spadework hasn't yet been done to "mine the data in the most useful way for downstream costs of care." Yet it's pretty clear that when someone with a substance use disorder stays in recovery, there can be some cost savings.
"Think of the cost of the paramedics and emergency-department personnel who take care of them when they have an overdose," says Baeseman. "Or—and this is a common scenario—the expense of care when someone has complications following an overdose and ends up in the ICU. The downstream costs can add up quickly with this population."
The Wisconsin program, says Baeseman, highlights the value of varied professionals working together. "Everybody is fighting the opioid crisis from their own perspective," he says. "But we really need to collaborate, across disciplines and across traditional boundaries, to get outside the box with novel ways to bring care to people."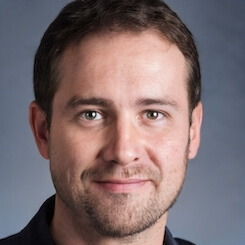 Paul Lendner ist ein praktizierender Experte im Bereich Gesundheit, Medizin und Fitness. Er schreibt bereits seit über 5 Jahren für das Managed Care Mag. Mit seinen Artikeln, die einen einzigartigen Expertenstatus nachweisen, liefert er unseren Lesern nicht nur Mehrwert, sondern auch Hilfestellung bei ihren Problemen.