Provide housing for people experiencing housing instability, some of whom are health care's super utilizers. Their health will improve, and their utilization will go down.
The family is poor, unable to afford housing anywhere except the Navajo Nation, more than 300 miles away from the Phoenix Children's Hospital.
Family members—including a very sick child—are insured by UnitedHealthcare Community Plan–Arizona (UHCCP), a managed care Medicaid plan. In one year, the insurer spent nearly $300,000 on services for the family, including emergency helicopter rides, because there is no other fast transport option from the Nation, says Dave Adame, president and CEO of Chicanos Por La Causa (CPLC), a Phoenix-based not-for-profit agency that serves low-income individuals and families.
Last year, the family moved into an apartment—nearly rent-free—close to the children's hospital in Phoenix. It is located in a housing complex owned by CPLC and financed by UHCCP.
"Home care nurses can visit more often, the family is stabilized, they get to eat more home-cooked meals—all that positive stuff you can't put a price on," Adame says.
And there is the stuff you can put a price on. "UHCCP is saving at least two thirds of that $300,000 they were spending on this one family alone," says Adame.
That's a good example of how UHCCP's unusual partnership with CPLC allows the insurer to provide free or heavily subsidized apartments for its members who need stable housing—and save money by doing so. But it's not necessarily the one Joe Gaudio, the health plan's CEO, likes best.
"We've been doing this for just over a year, and we are very proud to say that five of our members have graduated or are in the process of graduating to unsubsidized housing," he says. "They went from homeless—the highest-need, highest-risk members—to the point now that they are employed and can afford full rent."
Homelessness is a well-known social determinant of health, but health status also correlates with housing instability, a broader term that encompasses everything from trouble paying rent to living in overcrowded conditions and to moving frequently. A family that cannot afford to live close to essential medical care is also said to be suffering from housing instability. In an effort to improve their members' health status, some health plans are experimenting with innovative ways to tackle housing instability, homelessness, and other social determinants of health.
Here's how it works for UHCCP: The health plan got permission from Arizona's Medicaid agency to use some of its restricted reserve funds to loan $22 million to CPLC, a huge, multifaceted social services and community development agency serving three Southwestern states. CPLC used the money to buy and renovate 500 affordable housing apartment units in Phoenix. Up to 100 of those units are available for UHCCP members who are homeless; those apartments are provided for free or at very low cost, such as $200 or $300 a month.
CPLC can afford to provide the no- and low-rent housing to UHCCP members because of the terms of its loan from the insurer. Instead of the typical 80% loan-to-value ratio, UHCCP loaned CPLC almost 100% of the purchase price. Those terms, which required approval from the state Medicaid director, were acceptable because of CPLC's successful track record of owning and managing 4,000 affordable housing units.
"The partner here is important," Gaudio says. "The staff which Chicanos Por La Causa uses to manage these properties is educated about working with homeless individuals and people with substance abuse problems. That's a key component to the success of this model."
Another key is the vast array of support available to the UHCCP members who live in the apartment complexes. For one thing, the apartments are on a bus line and about three miles from a community center—cosponsored by UHCCP and CPLC—that offers behavioral health services, a GED program, a Dress for Success site, a job-readiness program, an HIV/AIDS prevention program, a Women, Infants, & Children's (WIC) office, and other services.
"We're partnering with a federally qualified health center that will use space in there soon," Adame says. "And we're looking for a dental care partner."
Many of those services are needed by UHCCP members, but they are not sufficient for those who have been homeless. That's why UHCCP uses a Housing First Plus model, in which individuals are placed in housing with intensive support to address whatever challenges, including substance abuse, that they face. The insurer provides its own team to help members succeed. That includes an addiction therapist, a behavioral health therapist, a nurse practitioner—and a case manager to coordinate everything.
"Every member has a community health worker assigned to them to help them navigate the system," Gaudio says. "You don't just take a homeless individual, place them in a home, and think you've solved homelessness. It takes multiple support services for a program of this nature to be successful."
One measure of success is the lifeline being thrown to UHCCP's homeless members. In May, 46 members were in apartments with a support network helping them move toward self-sufficiency.
Another measure: In the first year of the program, UHCCP saw a 58% reduction in total health care spending, on average, for members placed in apartments, compared with the cost for those same members when they were homeless, Gaudio says.
The program is just getting off the ground. Gaudio says it will take more time and data to fully evaluate it. But an indication of UHCCP's enthusiasm is that the insurer intends to partner with CPLC to replicate the program in Tucson.
"I'm telling you that this is a home run," Adame says. "And every insurance carrier should be looking at it."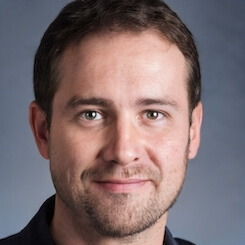 Paul Lendner ist ein praktizierender Experte im Bereich Gesundheit, Medizin und Fitness. Er schreibt bereits seit über 5 Jahren für das Managed Care Mag. Mit seinen Artikeln, die einen einzigartigen Expertenstatus nachweisen, liefert er unseren Lesern nicht nur Mehrwert, sondern auch Hilfestellung bei ihren Problemen.