Patient-reported outcome measures (PROMs) have a long history in orthopedic research. Wider use of PROMs will depend on payers.
Thom Walsh was a young physical therapist specializing in spinal disorders in the mid-'90s, when he first heard about patient-reported outcome measures (PROMs). He typed up some questions about pain levels and functional status and started asking his patients to answer them at every visit.
Pretty soon, his partners in the upstate New York private practice started following his lead. They pooled their patients' responses and found that most patients fared well enough that they needed, on average, only seven of the 12 therapy sessions their physician had ordered.
Their pain scores would go down, the function scores would go up, and away they'd go," he says. "We were proud of ourselves."
So they invited their insurance representatives to the office one evening for wine and cheese. Walsh wheeled in a gurney stacked with the PROM forms and flipped on the light of an old-fashioned overhead projector. He showed the numbers and issued a challenge: Unless the payer found another practice with better patient outcomes, it should make his practice a preferred provider and pay at a higher rate.
It worked. In fact, one payer even initiated a bundled payment; the practice got paid at the higher rate for eight visits per patient, giving the therapists two-sided financial risk to keep up the good work.
Walsh moved to New Hampshire to help start the Spine Center at Dartmouth-Hitchcock Medical Center, a leader in patient-reported outcomes research, and got a doctorate in health policy. Now he is a founder of Cardinal Point Healthcare Solutions and the author of Navigating to Value in Healthcare. It's nearly 25 years since Walsh made that successful pay-for-PROMs pitch. But today, very few insurers pay clinicians higher rates for collecting PROMs.
PROMs in action
PROMs use a patient's response to simple questions— for example, how much pain from going up and down stairs—to create a score that measures health status (see box above). They let the patient be the expert on how she feels, rather than having the doctor decide by viewing an X-ray.
"We used to tell them how they're doing," says Judith Baumhauer, MD, the associate chair of the Department of Orthopaedic Surgery at the University of Rochester Medical Center in Rochester, N.Y. "Now, they're telling us."
Kevin Bozic, MD, chair of the Department of Surgery and Perioperative Care at Dell Medical School at the University of Texas, says the patient's own assessment is particularly relevant to orthopedic surgery because, in almost all cases, patients seek to reduce pain and increase physical function, which can be measured by validated patient reported outcome surveys.
"They're not coming to us to cure cancer or to have a baby—it's simply to improve quality of life," he says.
Because of that, PROMs have long been used as a research tool to assess the impact of interventions for orthopedic problems, Bozic says. "In fact, we probably have a longer history of using PROMs in clinical research than any other medical specialty," he says.
About three years ago, Bozic and his colleagues started using PROMs to identify appropriate candidates for surgery. His research has found, for example, that regardless of the level of disease, pre-op patients whose PROM scores indicate a high level of physical function are less likely to obtain meaningful improvement from total hip or knee replacement surgery than those who report low physical function. This suggests that patients who report a relatively high level of physical function before surgery may, after the fact, feel like the procedure was not worth the effort.
Not quite so obvious, perhaps, is that patients with lower mental and emotional health scores before surgery are less likely to feel that their hip or knee replacement provided a meaningful improvement. Those patients may be disappointed in the results of surgery, even if it fixes the joint problem.
Knowing that, Bozic and his team use a patient's PROM scores for shared– decision-making conversations with patients to determine the likelihood that they will benefit from surgery in the way they want.
Baumhauer, at the University of Rochester Medical Center, says when she is discussing a patient's treatment options, she compares his or her PROM scores with those of patients with the same medical situation.
"If a patient has a bunion, I can actually plot my suspected trajectory for his or her recovery," she says. "I can look at their [PROM] scores and tell them with pretty good probability—94% probability in some cases—that they might not benefit from surgery and we ought to do something different."
Well liked, not popular
Collecting and using PROMs has become standard in the University of Rochester orthopedic surgery department. Patients are handed a computer tablet when they arrive for their appointment. They answer, on average, four to seven questions, which are translated into a score. Their physicians use those scores to guide discussions during their exams.
But it is not standard practice within the field. Just 35% of orthopedic practices responding to a 2017 survey conducted by the American Alliance of Orthopaedic Executives said they are collecting PROMs.
That likely overstates the situation, Bozic says. He chairs the steering committee for the American Joint Replacement Registry, the nation's biggest orthopedic surgery database, and he estimates that only about 5% of orthopedic specialists are collecting PROMs for the majority of their patients. Most collect the information for research purposes only. Bozic says fewer than 1% use PROMs for clinical decision making.
PROMs for pay?
Back in the day, Walsh challenged payers to find a physical therapy practice with better outcomes than his—or pay his practice for its superior performance.
"Of course, nobody else was collecting any data, so that wasn't really a risky thing," he says. "I was just kind of being a showman."
In the intervening quarter century, the quality measurement field in health care has matured. It is now clear that a patient's health status is heavily influenced by genetics, environment, socioeconomic status, and other factors independent of their clinicians' skill.
"Providers fear that they will be unfairly maligned or paid less because they are being measured even though they don't have as much control [over outcomes] as they would like," Walsh says.
Bozic, who calls himself a zealot for the use of PROMs, thinks that measures currently available should not be used to compare outcomes from one provider to the next. "With the measures we have today, you can tell who is taking care of rich people and who is taking care of poor people," he says. "But they don't tell you much about provider performance."
He strongly believes that clinicians who consistently collect, analyze, and use PROMs for clinical decision making—particularly deciding which patients are likely to benefit from surgery—provide a valuable service for patients and payers alike. He wants physicians to educate patients that PROMs provide important information, just like an X-ray or a blood test. But he doesn't see that happening without payer support. "Adoption is going to depend on how much the payer community is willing to say 'This is important and we are going to start incentivizing this,'" he says.
Walsh thinks the value movement will eventually prompt payers to require or incentivize the use of PROMs, but they will have to overcome a lot of resistance before that happens. In the meantime, he encourages entrepreneurial-minded clinicians to take the initiative with their value-oriented payers.
"If you've got the billboard on the highway and ads on TV saying you are the best—and you really believe you're that good—then you want to be paid more," he says. "See this as an opportunity to differentiate yourself."
Sample PROM question
I. Pain
What amount of hip pain have you experienced the last week during the following activities?
P1. Going up or down stairs
☐ None (+0) ☐ Mild (+1) ☐ Moderate (+2) ☐ Severe (+3) ☐ Extreme (+4)
P2. Walking on an uneven surface
☐ None (+0) ☐ Mild (+1) ☐ Moderate (+2) ☐ Severe (+3) ☐ Extreme (+4)
---
Lola Butcher, a regular contributor to MANAGED CARE, is an independent journalist in Springfield, Mo., who writes about health care.
---
Our most popular topics on Managedcaremag.com
---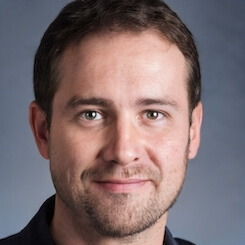 Paul Lendner ist ein praktizierender Experte im Bereich Gesundheit, Medizin und Fitness. Er schreibt bereits seit über 5 Jahren für das Managed Care Mag. Mit seinen Artikeln, die einen einzigartigen Expertenstatus nachweisen, liefert er unseren Lesern nicht nur Mehrwert, sondern auch Hilfestellung bei ihren Problemen.