The TNF-α blocker is the world's top-selling drug, by revenue. It faces biosimilar competition in Europe, but it will be four years before it's challenged in the U.S.
Many rheumatoid arthritis sufferers are getting relief from their pain with Humira, but it's likely to take until 2023 until they get any relief from the hefty price for their medication.
Adalimumab, sold under the brand name Humira, is the best-selling drug by revenue worldwide, and manufacturer AbbVie has worked hard to fend off competition from others who want a piece of the pie. Sales topped $18 billion in 2017, a 14% jump over the previous year. According to AbbVie's 2017 annual report, Humira accounted for 65% of the company's net revenues that year. Things haven't changed much since.
Competition is waiting in the wings, although it stands to be quite a wait before Humira has biosimilars nipping at its heels. The FDA has approved three Humira biosimilars: Sandoz's biosimilar Hyrimoz (adalimumab-adaz), Boehringer Ingelheim's Cyltezo (adalimumab-adbm), and Amgen's Amjevita (adalimumab-atto). But because of patent disputes, none of them are expected to be on the market until 2023.
Of course, the Humira biosimilars are not alone in facing a tortuous obstacle course of patent and other challenges even after they get the FDA's stamp of approval. The FDA has approved 16 biosimilars. Only six are actually for sale.
"Brand-name biologics [manufacturers] have really abused the patent process" in order to keep competitors at bay, says Greg Gierer, senior vice president for at AHIP.
It is a completely different situation in Europe. Humira's patent expired there in October. Competitors immediately rushed in and launched biosimilars—in some countries, with steeply discounted prices.
Humira treats rheumatoid arthritis and other inflammatory conditions, such as psoriasis and Crohn's disease, by blocking an immune system protein called tumor necrosis factor–alpha (TNF-α). Some people produce too much TNF-α, causing inflammation. By binding to the TNF-α molecules and blocking them from attacking healthy cells, it helps to reduce the damage caused by an overproduction of TNF-α.
The FDA approved Humira in 2002, and it was on the market the next year. Patients typically self-administer a 40-milligram injection every other week.
The FDA has approved other TNF-α inhibitors, including Remicade (infliximab), Enbrel (etanercept), Simponi (golimumab), and Cimzia (certolizumab).
The use of TNF-α inhibitors and biologics, more generally, to treat RA has been groundbreaking. "You rarely see anyone seriously disfigured. Biologics have transformed lives for so many people," says Sheila Frame, vice president and head of biopharmaceuticals for North America for Sandoz. Humira has showed staying power. One long-term study of patients on the drug found that a majority of patients who were on adalimumab for one year, five years, and eight years were in remission or classified as having "low disease activity"—a common measure for gauging RA.
But as with so many of the biologics, Humira's clinical benefits have been overshadowed lately by alarm—and arguments—about its price. Citing information from SSR Health, a health information company, the New York Times reported early last year that the price of Humira has doubled, from about $19,000 per patient per year after rebates in 2012 to more than $38,000. The Wall Street Journal reported earlier this month that AbbVie had raised the price of the drug by 6.2% at the beginning of this year. U.S. drugmakers say list prices can be misleading and that much of the money gets siphoned as rebates to middlemen.
Overseas experience
When Humira's patent expired in October in Europe, Novartis, Mylan, Biogen, and Amgen immediately began selling their biosimilar versions of the drug. Soon afterward, AbbVie lowered its projections for 2019 overseas sales by 26% to 27%. In a conference call with analysts, CEO Richard Gonzalez said the company had seen discounting of between 10% and 80%, with the greatest discount in Scandinavian countries, according to media reports. "The discounting has been on the higher end of the planning scenarios that we had laid out."
While Gonzalez predicted discounting would moderate in the future, Geoffrey Porges, an analyst with Leerink Partners, a Boston investment bank specializing in the health care sector, told Reuters, "We would expect erosion to intensify in 2020, not slow." That might be a dark cloud on the horizon for AbbVie and its Humira-infused revenues, but it's good news for payers and patients.
Meanwhile, the state of California has sued AbbVie, alleging it gave illegal kickbacks, including cash, meals, and gifts, to providers to prescribe Humira. The company has denied the allegations.
Kent Kwasind Huston, MD, an American College of Rheumatology board member who is on staff at St. Luke's Hospital in Kansas City, says cost will be the main factor that could induce physicians to switch patients to biosimilars.
"Hopefully, as more biosimilars enter the market and physician experience in using these drugs grows, the overall cost of biologic medications will decrease," says Huston. "So far, the introduction of biosimilars in rheumatology has been a slow process. The cost savings has been underwhelming to date but there is hope that this will change as more biosimilars become available in the future."
Right now, patient access to high-priced biologics like Humira has been limited by insurance coverage and the patient's financial situation, he says.
Gierer, of AHIP, hopes prices will fall as biosimilars become more widely available, comparing the situation to generic drugs. Initially, prices didn't come down much with generics, but as more entered the market, prices began to decline. "I think that's the real formula for success."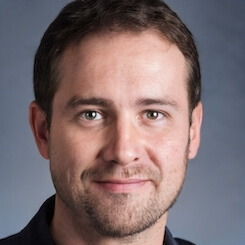 Paul Lendner ist ein praktizierender Experte im Bereich Gesundheit, Medizin und Fitness. Er schreibt bereits seit über 5 Jahren für das Managed Care Mag. Mit seinen Artikeln, die einen einzigartigen Expertenstatus nachweisen, liefert er unseren Lesern nicht nur Mehrwert, sondern auch Hilfestellung bei ihren Problemen.