SPECIAL REPORT: BIOSIMILARS
Biosimilars are saving money but not in the U.S., where companies have used a variety of stalling tactics. Now Pfizer and others are accusing Johnson & Johnson of withholding rebates to fend off biosimilar competition to Remicade.
In Europe, biosimilars are doing exactly what they are supposed to do: save money. In November the United Kingdom's National Health Service announced a deal with AbbVie and four biosimilar manufacturers that will cut $378 million (£300 million) from its $504 million (£400 million) annual expenditure for Humira (adalimumab). That's a savings of about 75%. The NHS said the savings was double its original estimates. All five adalimumabs will be available in varying volumes with preference given to the version with the lowest price.
While prescribing decisions are left up to physicians, England's division of the NHS has issued a guidance that says that nine out of 10 new patients should be started on the best value biologic within three months of a launch of the biosimilar. Additionally, the guidance says that at least 80% of existing patients should be switched to the best value biological medicine within 12 months.
The NHS said the availability of multiple competing versions of adalimumab contributed to the large discounts while England's emphasis on new starts and switching provided assurance to the biosimilar developers that they would be able to gain a sizable share of the market. The speed at which these biosimilars entered the market is also notable. Humira's patent expired in Europe on Oct. 16, 2018, and the British NHS deal with all five of the drug manufacturers was completed just a month later.
It's Pfizer vs. J&J
It's a much different story for biosimilar pricing and market share in this country. Here, companies with originator biologics on the market have used a variety of regulatory and legal tricks to fend off biosimilars and keep the revenue generated by their products pouring in. The most common approach has been for the "originators" to take legal action to assert or defend the patents attached to their products. Take Humira, which had sales of more than $18 billion in 2017. The U.S. patent on Humira's active ingredient expired in December 2016, but AbbVie has successfully defended the biologic's manufacturing and other patents. So, as of this writing, the company's legal maneuvers and related settlements will prevent a biosimilar from coming on the market for another four years, a delay that is worth tens of billions of dollars of revenue for the company. AbbVie's lawyers have certainly earned their keep, to the detriment of payers that might otherwise be paying for less expensive biosimilars.
Meanwhile, Johnson & Johnson and Pfizer are engaged in a different kind of biosimilar legal combat. Pfizer launched Inflectra, a biosimilar to J&J's Remicade, in November 2016. The company is now suing J&J under antitrust statutes, claiming that within weeks of the launch of Inflectra, J&J implemented a "biosimilar readiness plan" that illegally blocked insurers from reimbursing for Inflectra and other biosimilars to Remicade. Pfizer alleges that J&J's plan included exclusive contracts that withheld rebates from insurers unless they excluded biosimilars from formularies or impose fail-first preconditions for biosimilars. Infliximab is a buy-and-bill drug, and actions to limit coverage of Inflectra have had a trickle-down effect of incentivizing providers to use only Remicade, says Pfizer.
Other unfair terms in the J&J contracts, according to the Pfizer lawsuit, include the bundling of rebates for several medications and allowing J&J to forgo all rebates if the preferential terms for Remicade are not followed. These contracts cover about 70% of commercial patients, the lawsuit says. Walgreens and Kroger, plus several states, have filed similar complaints against J&J.
J&J's defense has been that Pfizer failed to provide facts that its contracts cause an antitrust injury, and that it has failed to provide specific examples of antitrust injury.
J&J has filed numerous motions to delay proceedings and to dismiss the lawsuits. In August 2018, a federal district court judge denied J&J's motion to dismiss Pfizer's lawsuit.
Last month, the same court denied a motion to dismiss the Walgreens–Kroger claim. The court also allowed many of the suits from states to go forward, citing "coercive" rebates.
This case could establish important precedents for steps that brand-name manufacturers can (and cannot) take to protect their market share. The Biosimilars Council filed an amicus brief in support of Pfizer's lawsuit. It says that J&J's attempts to keep its market share were intended to "prevent Inflectra from competing" with Remicade. The document also argues that if the court sides with J&J, it would, effectively, provide a roadmap for other innovator product sponsors to follow suit with similar tactics in quashing biosimilar competition for high-cost biologics.
No matter what the outcome, this lawsuit will almost certainly trudge along at a litigious snail's pace. Compare that to the one-month switchover to biosimilars in the U.K.
Any delay plays to J&J's advantage. In its October 2018 earnings conference call, J&J said Remicade has a 93% market share for infliximab, although that impressive showing was coupled with a 18% decline in U.S. sales.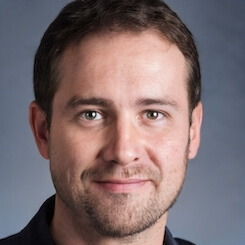 Paul Lendner ist ein praktizierender Experte im Bereich Gesundheit, Medizin und Fitness. Er schreibt bereits seit über 5 Jahren für das Managed Care Mag. Mit seinen Artikeln, die einen einzigartigen Expertenstatus nachweisen, liefert er unseren Lesern nicht nur Mehrwert, sondern auch Hilfestellung bei ihren Problemen.